Are golf rangefinders accurate? In most cases, people ask this question in comparison to golf GPS. And yes, golf rangefinders are more accurate compared to golf GPS. However, there are various factors we factor in this discussion.
For instance, does that mean golf rangefinders are better than golf GPS?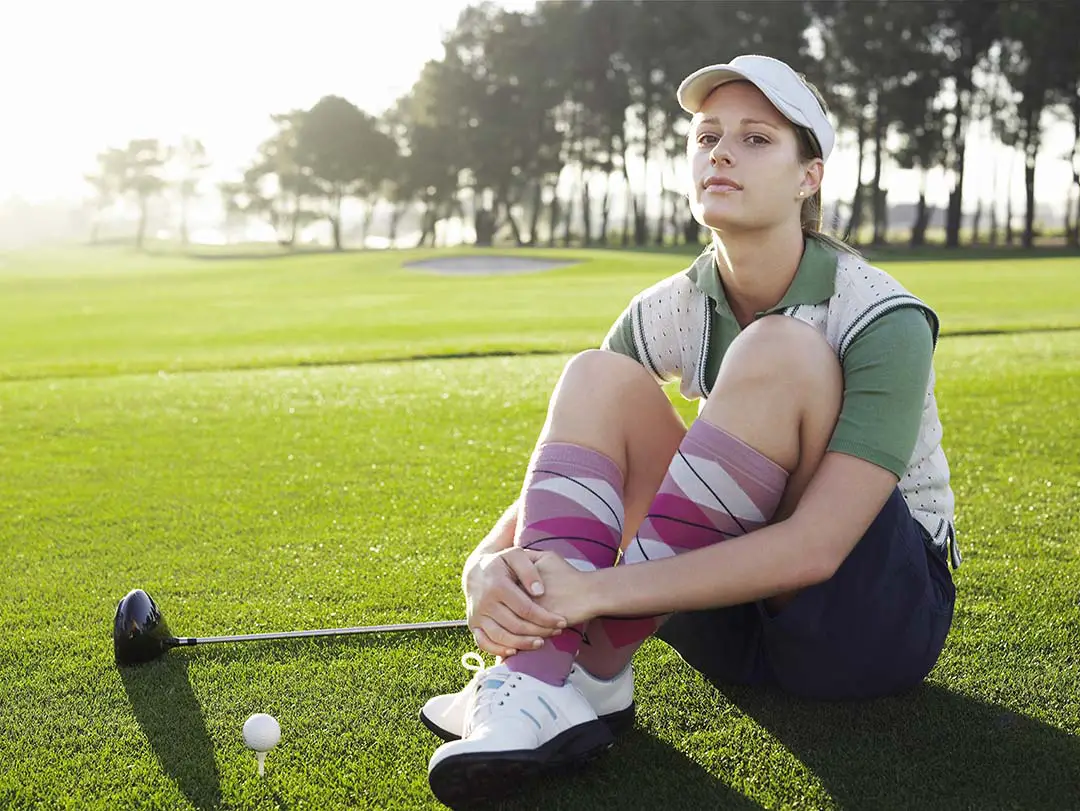 Well, that is subject to be debated. Perhaps looking at the main selling points would answer the question.
Comparing golf rangefinder and GPS in terms of accuracy
Most golf rangefinders offer a very high accuracy. For instance, most high-end brands promise accuracy to near a yard. Others even promise an accuracy to near half a yard, and others go as far as a tenth of a yard.
So, golf rangefinders offer more accurate results compared to golf GPS. Besides that, these devices work everywhere. They work on all golf course, unlike golf GPS. So, besides being accurate, they are also convenient and versatile.
Another selling point for golf rangefinders is the fact that they deliver perfect yardage. One can easily verify the target. And, you don't need to download maps at all.
On the flip side, unlike GPS, rangefinders require aiming. I mean, they don't immediately give the yardage after reaching the target. They require aiming.
With the need for aiming, some people with shaky hands find this an inconvenience. In fact, this could lower the accuracy of your rangefinder.
Of course, playing with a laser golf rangefinder makes things faster and easier. However, some prefer to settle for GPS thanks to ease of use.
Something else affecting a golf rangefinder's accuracy is the fact that they give readings in visuals.
What does this mean? Well, this means they only offer readings for the distance to the target. So, they give distance to the green.
However, golf rangefinders might not offer accurate measurements to the front, middle or back of the green. This affects accuracy to some extent. However, experienced golfers know how to maneuver through this challenge.
And, when it comes to slopes and hills, or areas with trees, things get murkier. So, the accuracy might not be a guaranteed thing. However, holding all factors constant, golf rangefinders are quite accurate.
So, Are golf rangefinders accurate? Well, holding all factors constant, they are the most accurate
Handheld Golf GPS Rangefinder
If you are tired of guesswork when golfing, you need a handheld golf GPS rangefinder.
What is that? What are its benefits? Well, we shall explore all that in the next section.
Handheld Golf GPS rangefinders dramatically improve your shots. First, they help in deciding which golf club you choose.
I mean, the wrong club could mean the difference between a clean shot and a poor one.
So, since handheld golf GPS rangefinders help one decide on the club to use, they enhance accuracy. Not just that; they also help one determine how hard they swing. This way, you get a better performance.
How does the handheld golf GPS work? Well, the devices boast several sophisticated features.
For instance, they feature maps of different courses. To determine yardage, they use a GPS satellite signal. From this signal, the device gives the exact location of the player and the target.
The devices are small, hence portable. Most weigh a few grams, so they won't get your hand tired.
Additionally, they come in a compact design. The screen offers easy reading of different aspects of the field.
Most advanced handheld golf GPS devices come with features like a magnetic system. With this system, losing your gadget becomes even harder. Unlike laser rangefinders, these devices offer additional information.
For instance, they tell the distance to the front, middle and back of the green.
One great feature of these handheld GPS devices is the fact that they are portable. One can use them anywhere they wish.
What is the best GPS golf rangefinder?
This is another tricky question which requires some in-depth analysis. For instance, factors like the price, the material and accuracy really determine which option is the best.
So, to answer the question, we have to check various parameters. Like most products, one device would have a good material but fail on accuracy. Another model is accurate, then prove less durable.
So, let us look at these features which determine what GPS golf rangefinder is the best:
Accuracy
How accurate is a GPS golf rangefinder? This is a very important aspect. Of course, we all look for accuracy in any rangefinder. Accuracy differs from one brand to the other. So, ensure you pick an accurate model.
So, accurate GPS golf rangefinders are among the best.
Touch to target
While less advanced brands don't offer this feature, sophisticated ones do. For instance, some advanced GPS devices allow one to touch a specific area and the distance is calculated. This is an important feature for manual calculations of distances within the course.
So, a model with this feature would, certainly, be among the best options. This is an advanced feature. So, it might be available for less advanced models.
Auto course recognition
Although some models require manual course selection, some use GPS for auto-recognition. With this feature, you don't need to manually choose the course.
Of course, this is an added advantage. Meaning that an item with the feature qualifies to be among the best brands.
Reasonable price:
The best golf GPS rangefinder ought to go at a reasonable price. It doesn't need to be the cheapest. Likewise, it shouldn't be the most expensive. Settle for something in between.
Shot tracking the distance
This is a feature which allows one to track the distance for a specific shot. How does it happen? Well, advanced GPS watches allow one to access this feature with a touch of a button. In short, you just press "begin" and then hit the ball. After the tee shot, you dive to the ball. After reaching it, you press "end". This way, you calculate the distance to an individual shot.
This is also an advanced feature, not found in most less-advanced brands. So, a model with this feature guarantees a better performance. It is a characteristic of the best GPS golf rangefinders.
Pre-loaded courses
Earlier models required downloading of golf courses. However, recent GPS golf rangefinders come with pre-loaded courses. And, most come with very many courses. This way, you don't need to download them the course.
Some advanced GPS golf rangefinders even update the courses automatically. This way, they save your time.
Of course, pre-loaded courses serve as an advantage for the user. For that reason, a product with this feature would certainly be among the best ones.
So, what is the best GPS golf rangefinder?
Well, the product which fulfills most of these features qualifies to be among the best GPS golf rangefinder.
Unfortunately, some fulfill just one of the features. On the other hand, others fulfill most of the features. So, settle for one which ticks in most of these aspects.
Which golf rangefinder should I buy?
We previously answered the question; Are golf rangefinders accurate? And yes, the options were countless depending on various factors.
Now, another question arises; which golf rangefinder should I buy? This one also depends on various factors. For instance, like earlier said, for a beginner, you need something affordable. However, for an expert, investing more would give better results.
So, what are these factors which influence which product you buy? Well, some include the price, your budget, your experience and many more. So, this is a rather personal decision depending on how you answer these questions.
So, let's look at these factors.
Your budget
What is your budget? Ask yourself, "is the cash enough for the most expensive brands or the cheapest?"
After establishing your budget, the next step is to identify which options lie within that category. Of course, this is where are factors come into play. So first, consider your budget.
Your expertise
Are you a beginner or a professional? This is an important question. If you are a scratch golfer, you might need a +/- half yard accuracy. Of course, this is a better accuracy and it will give better results.
So, to determine which brand is best for you to buy, also consider your experience. This way, you will get better results and accurate performances.
The best rangefinder to purchase depends on some personal considerations. So, what is best for your friend might not be the same for you. Consider these factors when making that decision.
In Summary
Are golf rangefinders accurate? You have the answer. They are quite accurate, but there's a catch! Their accuracy depends on several other factors as well. With the tips addressed above, you're certainly matching to your glory in the course.
Stick around for more tips!
Last Updated on March 2, 2023 by Paul Roger Steinberg