So, if you ever found yourself asking can you wear golf shoes casually? Worry no more because the answer is yes! But before this, what are the other golf shoes you can wear casually?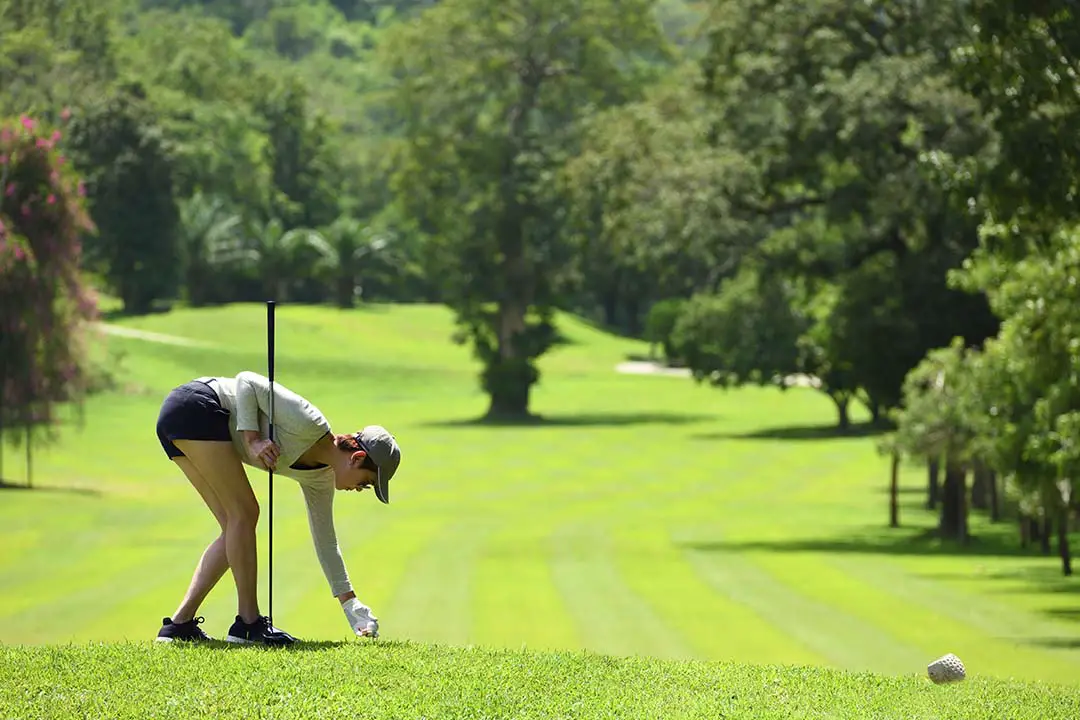 Before, golf shoes were a pain to bring and even handle.
The first type of golf shoes that revolutionized the golf scene was spiked golf shoes that were heavy, clunky, and dangerous to wear on concrete.
However, as time passed, golf shoe manufacturers realized that they needed to make golf shoes that would be light and wearable anywhere without compromising performance.
This was the dawn of the spikeless golf shoe trend, first making its way to tournaments.
First seen on Fred Couples in the 2010 Masters tournament, the exposure of ECCO Street Premiere shoe brought the masses' attention to this new shoe on the block.
Up until today, we see the patronization of spikeless golf shoes both on and off the course, worn casually.
So, if you ever found yourself asking can you wear golf shoes casually? Worry no more because the answer is yes!
But before this, what are the other golf shoes you can wear casually? Additionally, can you wear golf shoes on concrete?
Let's get down to business. Keep on reading to get the answers to these questions!
Can You Wear Golf Shoes Casually?
When starting out in golf, people tend to buy spiked golf shoes in hopes of gaining the advantages it promises; like the best traction, grip, and balance.
These shoes actually have great advantages over spikeless golf shoes, as they have spikes on the bottom, similar to soccer cleats.
With these spikes, stability and traction are provided to its wearer. Additionally, your game would still be safe, rain, or shine.
This is because these spikes are your stopper to avoid slipping and injuring yourself. It also helps improve your swing.
So, can you wear golf shoes casually if the golf shoe in question is spiked? Can you wear golf shoes on concrete if they're spiked golf shoes?
The Verdict
To rehash your questions: Can you wear golf shoes casually? Can you wear them on concrete?
Well, sorry to disappoint, but for spiked golf shoes, the answer is no.
Well, you could wear them casually, but it would be dangerous, like wearing shoes made out of plastic bags on wet tiles.
If you choose to take a risk and wear spiked golf shoes off the course, well, let's just say you're in for a rollercoaster ride for all these reasons:
Discomfort
While it is easy to walk on soft grass with these shoes, they will definitely bring you pain as you brave hard terrains. The spikes will dig into your soles and will make for an uneven surface to walk on, thus putting pressure on your foot.

Spiked golf shoes are not flexible at all. They have no cushioning to support your feet off the course, thus absorbing the harsh impact of concrete if you walk them outside of the course.
Safety
Well, if it isn't obvious yet, these shoes have spikes. If you try walking on concrete or any other non-grassed surface, you may get into serious accidents.
Damage
Not only would wearing spiked golf shoes casually potentially damage yourself, but it will definitely leave a mark on floors.
So, if spiked golf shoes are out of the choices, what can you wear off the course?
Can You Wear Golf Shoes on Concrete?
Spikeless golf shoes have been in the picture for a shorter time as compared to spiked golf shoes, but what makes them better?
Can you wear golf shoes on concrete if they're spikeless golf shoes? Yes!
Can you wear golf shoes casually if you're going to go for spikeless golf shoes? Without a doubt!
While its principal purpose is not to be used as a normal shoe, manufacturers wanted to create another golf shoe that was not much of a hassle to wear.
This idea manifested in the spikeless golf shoe and here are answers as to why it's a yes:
Can You Wear Golf Shoes on Concrete?
Even if it doesn't have the same kind of traction and stability that a spiked golf shoe has, spikeless golf shoes can get you anywhere, without the fear of slipping or falling anywhere.

Since they have normal soles, you can be sure that you won't wreck anyone's floor.
Can You Wear Golf Shoes Casually?
In comparison to spiked golf shoes, spikeless golf shoes just seem much more casual. Similar to running shoes, their style surely won't get you odd looks from people on the street.
Comfort
Built like normal shoes, spikeless golf shoes are comfortable to wear. You can count on them to be flexible, moving in sync with your feet.

Spikeless golf shoes also have support and padding which spiked golf shoes lack.

They're also easy to carry, as they are lightweight in comparison to spiked golf shoes.

Spikeless golf shoes are easier to clean because there would be fewer ridges to go through.

You no longer have to tire yourself replacing cleats.

You don't have to carry a spare shoe anymore as this would be enough.
What Do I Wear?
Since we've already established that the best type of golf shoes to wear casually are spikeless golf shoes, the next step is to determine what exact type of spikeless golf shoes to wear.
Since golf is a game that would take up hours of your day with you on your feet, you have to consider which shoe would help you deal with your stress and improve your game the most.
So, let us give you a list of the most recommended spikeless golf shoes that would not only improve your game but would also be lit to wear off the course.
 Worried about not being able to keep up the game because of the rainy weather?
Worry no more, because this one's got you through rain and shine.
Adidas has created a golf shoe fabricated with Climastorm.
With its breathable and stretchy design, you can count on staying dry and comfortable even if the rain seems to want to tear your game away.
It also has the cushioning to ensure it fits well and supports your feet well in order to maximize your endurance and flexibility.
For comfort, style, and versatility, this is the golf shoe for you.
 Made from yak leather, this golf shoe is extremely tough and durable. You are most assured that your feet will be protected all through many rounds.
It also assures you of solid traction that could pass tournament standards even if you give your wildest swing.
This is all thanks to the technical insole system that controls any unneeded foot movement.
This shoe is Adidas' champion in terms of tour-level standards because it will certainly heighten your performance.
Coming with extreme comfort thanks to the extra room in its forefoot and a Cloudfoam sock liner plus textile lining, this shoe assures you of the best support.
Due to its THINTECH EXP cleats, any wearer would be given the best traction with a multi-faceted lug pattern to ensure stability.
Not only is it excellent, but it is also highly fashionable and affordable.
 Ensured to be at the height of style, this golf shoe also assures its users of fully waterproof protection and breathable mesh that is reinforced by a stable fit.
It also has strategic benefits like energy returning and strong grip and power as you take each swing.
 This shoe provides its users with water-resistant Climastorm uppers and assures its wearers of reliability and versatility because of its inherent durability.
Adding to this, it is also one of the most stylish takes on spikeless golf shoes.
Let's Go!
So, can you wear golf shoes casually? The answer is yes, as long as you ensure that you wear spikeless golf shoes.
While spiked golf shoes are still advantageous in terms of benefits as compared to spikeless golf shoes, as time passes, the margin of difference between them becomes littler and littler.
Apart from stability, traction, smoothness, and support for your game, you should also prioritize breathability, safety, and comfort.
To improve your game, you shouldn't sacrifice your comfort and well-being.
You should pick the right type of golf shoes. With this, choose what is practical to you.
Improve your game while keeping yourself in a comfortable lane.
Last Updated on May 22, 2023 by Paul Roger Steinberg