Which golf bag company is your favorite? Getting yourself the right golf bag makes a difference to your game performance.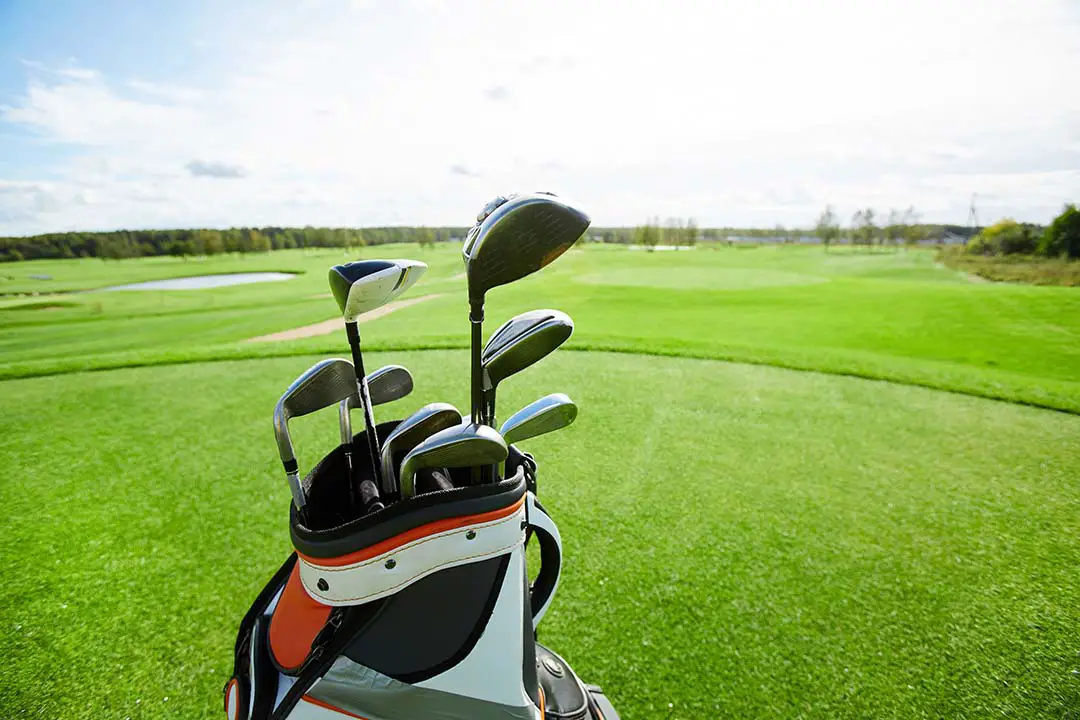 Although you don't physically use your bag in your gaming experience, you keep all your gears and accessories inside your golf bag.
Among other factors, choosing a bag can significantly depend on the brand.
Best Golf Bag Company in the Market
Almost every golf bag is just the same when it comes to essential characteristics.
However, bags may differ according to your plans and utilization. These bags will also keep your golf clubs, accessories, tees, and towel organized.
There are several types of golf bags you can choose to procure and bring along with you whenever you play golf.
Luckily, there are several golf bag company that offer quality golf bags that will surely suit your preference and style. Here are some of them:
Callaway

Cobra

TaylorMade

Bag Boy

Club Glove

Titleist
Meanwhile, here are the best offers of these companies according to the different types of golf bags:
Golf Cart Bag
These bags have designs that enable golf trolleys to carry it by pushing or pulling a cart. It enables you to move with ease and with speed around the course.
Callaway Golf Org 14 Cart Bag
This bag contains 14 full-length dividers with 11 pockets that will help you organize every piece of your golf necessities. Moreover, it is also an electric battery operated trolley.
Callaway is a known golf bag company because of this best-selling cart bag that provides a stylish way to organize your clubs and accessories.
Sun Mountain C-130 Cart Bag
This bag works optimally on a motorized cart. It has 14 individual club dividers included with a dedicated putter compartment.
They have redesigned the bag with a Smart Strap System to have full access with its pockets while the bag straps on to the cart.
Sun Mountain is a golf bag company that prioritizes innovation of bags to adapt to market changes.
Bag Boy Golf Chiller Cart Bag
This Chiller Cart offers a 15 full-length divider for your clubs with 9-zippered pockets. The chiller pocket has a removable insulated cooler that can hold six 12-ounce cans.
This golf bag company also integrated its bag with Top-Lok Technology that features an exclusive bag-to-cart attachment system.
TaylorMade ™ 5.0 Cart Bag
With great innovation in their minds, they created this bag with a velour-lined valuables pouch and a 14-way divider top.
TaylorMade has built this bag with a grab handle and a single padded shoulder strap. Hence, it enables you to carry it, although it's best to use it with a cart.
Golf Carry Bag
These carry bags are great for golfers who want to take a walk but do not feel the need to use a stand. It is also the best bag when you're carrying fewer clubs than the usual 14 allotted clubs.
This is an ultra-lightweight carry bag with easy to carry technologies. It has a 4-way top with full-length dividers and seven pockets.
Callaway provides a Padded OptiFit Comfort Strap design that provides increased carrying comfort. It also has an updated self-balancing X-Act Fit Strap System.
This bag has the perfect design for the avid walking golfer, 2.5+ redefines the features that an ultralight golf bag offers.
It has high volume and high-quality foam shoulder straps that allow you to carry your bag with comfort.
It also has spacious storage and pockets. All of this, and it still weighs under three pounds. They have also integrated an X-Strap System to get on and off of the bag quickly.
Cobra Golf Ultralight Sunday Bag
This Ultralight Sunday Bag features a 3-way top. It also has full-length club dividers for ease of club organization.
Furthermore, the bag has a variety of pockets made specifically for different purposes. Cobra is a golf bag company known for its commitment to providing superior quality bags.
This bag has a built that allows you to obtain comfort and convenience without any hassles. Patented stand and collapsible base system that allows you to prop your bag with ease.
Enables players to grab their club without sticking, allowing them to set up their club without delays and distraction.
It also has an integration with a self-adjusting strap system. This golf bag company seeks to provide convenience, comfortability, and ample storage space.
Golf Travel Bag
If you are going abroad and have a golf vacation, you need to look for strategies to tote your clubs around. Golf bag companies now provide a portable travel bag.
However, what's good about these offerings are its features – lightweight yet big storage room, sturdy, and made from high-quality materials.
It is a single piece Burst Proof construction made with Invista Cordura 1000D. The bag is water-resistant and has support from 1600D ballistic nylon base reinforcement.
It also features a patented high impact plastic wheelbase and adjustable restraint device to secure your golf club set.
This bag provides 2 Exterior shoe/storage pockets with nylon shoe bags. With that, Club Glove is a golf bag company that Tour players use and love.
Bag Boy Freestyle Travel Cover
Freestyle travel cover results in an easier and comfortable trip.
From a vertical push up to a slanted pull, its patented six smooth-rolling wheels ensure complete mobility for everyone. You can fold its panels into a base for compact storage.
This golf bag company focuses on delivering durable bags for tour players.
Sun Mountain Meridian Club Glider
The Meridian Club Glider offers minimal hassle when you're traveling with your golf gear. It features a dense foam padding through the top of the bag that protects your clubs.
Its leg mechanism supports the weight of your bag, and the pivoting wheels make the bag highly maneuverable.
Who Makes the Best Golf Bags: Callaway vs Titleist
Everyone knows how vital a golf bag is for a golfer. Hence, you should invest your money and effort with a brand or company that makes the best golf bags.
In this section, we will also answer questions such as who makes Titleist golf bags popular and how much are Callaway golf bags.
Callaway
How much are Callaway golf bags? Callaway offers a huge selection of golf bags. Callaway is one of the top companies that makes the best golf bags in terms of fabric and design.
How much are Callaway golf bags typically starts at $200.
Best in Overall Quality: Callaway Golf Org 14
Since this bag offers plenty of storage and a 14-way top with a full-length divider, it stood out among other Callaway bags. It also influences how much are Callaway golf bags of this model are $249.99.
Best Lightweight Carry Bag: Callaway Hyperlite
It has easy to carry technologies and a self-balancing strap system. How much are Callaway golf bags with this model? This convenient golf bag costs $235.31
Best Affordable Golf Bag: Callaway Golf Chev
This bag is integrated with an ergonomic strap for balance and easy carry.
Best Stand Golf Bag: Callaway Epic Flash Stand Bag
Epic Flash Stand bag has a non-slipping footpad that prevents it from slipping or sinking on turf.
Titleist
Titleist is an American brand name of golf equipment and apparel products produced by the Acushnet subsidiary. They are one of those who makes the best golf bags in the industry.
Best in Overall Quality: Titleist Player 4 Golf Bag
This golf bag has a self-balancing, convertible strap system, and dual-density foam to provide long-lasting comfort.
Best Lightweight Carry Bag: Titleist Lightweight Cart Bag
This lightweight bag is simple at its finest. It has a full-length apparel pocket and comes with a premium heathered material.
Best Affordable Golf Bag: Titleist Players 4 Plus Stadry Waterproof
It offers a waterproof construction with seam-sealed zippers and high-grade aluminum legs.
Best Stand Golf Bag: Titleist Hybrid 14 Stand Bag
This stand bag is also cart-friendly with a superior organization. It has an integrated cart strap tunnel that keeps pockets accessible on a cart.
Who Makes Titleist Golf Bags Popular
Titleist has several endorsement deals that make them popular and the best golf bag choices in different countries.
Who makes Titleist golf bags popular in Australia?
Andrew Dodt

Greg Chalmers

Adam Scott

Marc Leishman
Who makes Titleist golf bags popular in Canada?
Who makes Titleist golf bags popular in the USA?
Jay Haas

Ben Crane

Jordan Spieth

Steve Stricker

Jason Dufner

Justin Thomas
Choose a Reliable Golf Bag Brand
Buying from a trusted golf bag company will ensure a top-quality bag that can protect your clubs.
Since you will always carry this gear without fail every time you step in the course, it is crucial to choose the right one.
The golf bags in this list have been and tried tested and will guarantee both aesthetic quality and functionality.
We hope this article helped you select your best golf bag for use.
Last Updated on March 2, 2023 by Paul Roger Steinberg