Not only among beginners, but seasonal professional golfers also struggle to find the right answer to how many clubs in golf.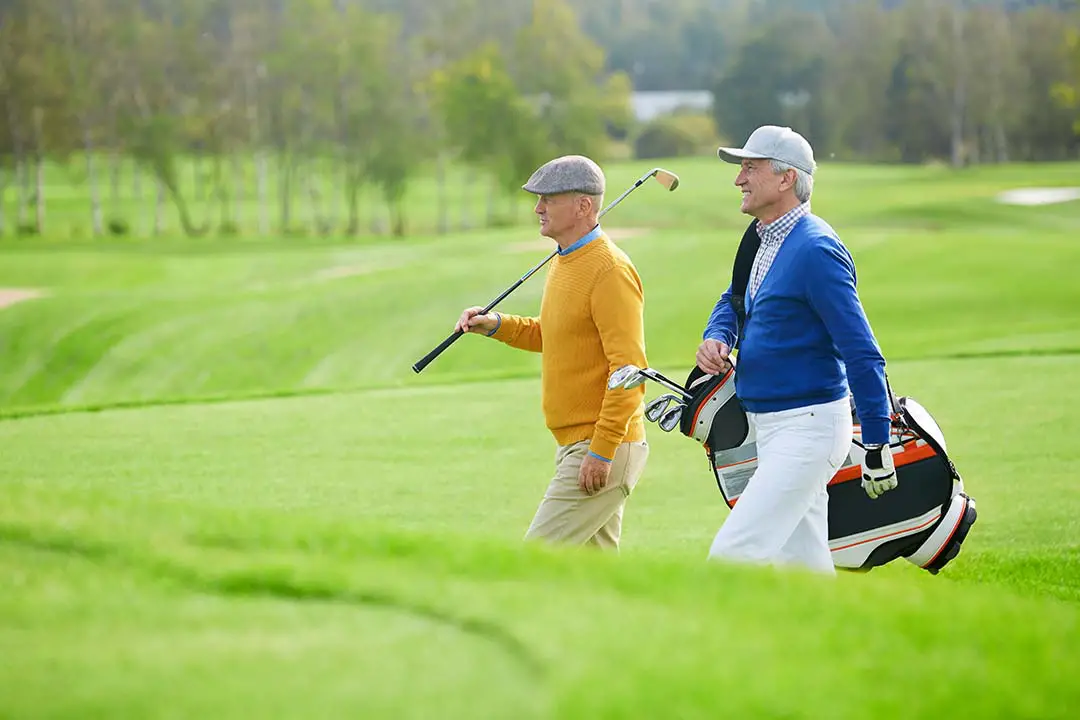 According to the United States Golf Association, USGA, the maximum number of golf clubs you can carry in a bag is 14. However, you should carry less.
So which of the clubs should you carry?
How Many Clubs in Golf Should a Golfer Carry
This depends on several factors, including your golfing skill level, golfing strategy, the kind of golfing course you play, and a host of other factors.
Would you love to carry the complete 14 clubs in your bag? That's fine.
The most exciting thing about golf is that the rules are extremely versatile. In this article, we'll talk about how many clubs in golf and answer a few common questions.
Remember that a professional golfer who knows his onions would never use all drivers or play with two putters. Each golfer has a unique way of using a standard club set.
The number of clubs in golf can determine how well you perform on the course.
Choosing the wrong set of clubs can negatively affect your overall game result, while the perfect club sets will improve your game.
So according to the United States Golf Association, a typical golf club is expected to consists of
Golf driver

Golf Putter

2 hybrids or fairway woods

4,5,6,7,8,9 iron

Sand wedge

Pitching wedge

Additional two wedges
How to choose a golf club (according to expertise level)
Since we already know how many clubs in golf, I also created a checklist of clubs, and I categorized them based on the level of expertise.
However, this is a general list, so a lot of factors may vary. If you hit the tee well with your current clubs, and it is different from our list, do us a favor by continuing using the club sets.
The goal is to achieve impressive results. Stick to club sets that provide your desired outcome. When it comes to golf clubs, there are no one-size-fits-all.
Professional
As a professional golfer, you might want to include the following in your golf club:
Hybrid – four, five and six

Wood – three

Pitching wedge – 1

Iron – seven, eight, and nine

Putter
Professional golfers looking for how many clubs in golf should give the above a try.
Intermediate
Driver

Wood – three

Sandy wedge and pitching wedge

Hybrids – four and five

Putters – six, seven, eight, and nine
Many intermediate level golfers handle the wood better than they would do with a driver. However, they use the driver better than a beginner.
These categories of golfers are at their best performance during short games. They swing the balls more perfectly with hybrids than with long irons.
Beginners
How many clubs in golf for beginners? Have a look.
Hybrid – two

Wood – three

Iron – three and nine

Putter

Gal wedge

Putting wedge

Lob wedge

Driver
Professional golfers, because of their expertise, tend to switch their club sets, presumably every week, in order to improve their skills and work on their weaknesses.
Doing this can increase your chances of getting better at the game. Work on the areas you struggle with, and don't stop focusing on your strength.
Hybrid Vs. Fairway – Are They Compulsory?
Hybrids and fairways have saved the day for professional golfers. But these clubs have a lot more to offer – they can boost your swing distance.
However, I noticed that many golfers ignore the underlying benefits of having hybrids in their golf arsenal.
Many prefer to go for the regular three wood or traditional options, such as the long iron. Many Professional golfers understand how impressive it is to have a hybrid in their golf clubs.
Beginner golfers need to ensure that the hybrid takes more than one spot in their bag.
Although hybrids are a bit similar to small woods, they are different from long iron because of their extreme versatility. Yes, fairways woods still deserve a spot in your golf bag.
Fairways are spot-on for golfers looking to improve their golfing skills. Hybrids take a little of the wood and a little iron to deliver impressive results to golfers.
Hybrids have a lower center of gravity and a wider sole, compared to long iron.
The hybrid is designed for easy hitting, with their shorter length helping golfers to control their swing. Hybrid's shaft is about 3 inches shorter than the iron.
Fairways were already popular before the hybrid was created. Although when hybrids came into limelight, the popularity of fairways wood reduced drastically.
Still, fairways remain a trend among golfers as they try to include at least one of them in the bag. And that's because fairways take some shots that hybrids are incapable of.
Most brands of fairway woods now use steel and titanium to make their clubs.
However, some other fairways Brands still use a similar design with a driver as it boosts gameplay accuracy and swing speed.
Above all, we suggest giving both clubs a try so you can decide which one supports your golfing strategy.
Some golfers choose both and use them interchangeably at different rounds.
What are the best clubs to carry?
This is totally subjective. There are no best clubs – only the right clubs. The 'right' club will depend on a lot of factors, including your skill level and preference.
So make your choice after considering these factors. If you don't know where to get started, standard clubs can be a good start.
The sets we mentioned earlier are also a great way to start.
What happens when you carry more than the maximum club?
You'll receive two strokes for each hole where you broke the rule. For example, if your breach was detected at the second hole, then you'll receive four-stroke penalties.
And this is the maximum penalty you can receive. Four strokes are the worst to expect.
If the breach was detected when playing a hole, you'd be penalized after completing the hole. In match play, the penalty for breaching the rule is one hole.
This means that your total scores will be changed, rather than losing the current hole.
How to take extra clubs out of play
The process involved in taking extra clubs out of play is pretty simple.
Once you detect your violation of the rules, you must indicate with an action that you're removing the culprit clubs out of play.
To do this, either inform your opposition or take the culprit club and turn it upside down in your bag.
Can you borrow golf clubs from an opposition?
Simply put, No! The rules of golf forbid a player from using his opponent's club during a round that will count to his score.
But you can use your friend's club before or after the course.
The surprising part of this rule is that you're allowed to carry your club in the same bag as your friend, but not allowed to use the same golf.
Also, there's no trick to carrying more than the maximum 14.
You're not allowed to carry your maximum 14 clubs in your golf bag and then keep extra clubs in your friend's bag.
And if your partner MUST carry your bag, then the total sum of clubs for both of you should not exceed the maximum fourteen.
Final Thoughts
If you're confused about how many clubs in golf, this article should help.
The United States Golf Association, USGA, said the maximum number of golf clubs you can carry in a bag is 14.
But you can carry less. The most interesting thing about golf is that the rules are extremely versatile.
Speak with a professional golfer around you and ask them questions that you find difficult to answer.
Every golfer has a special skill. The club sets that work for you may not work for another.
That's why different brands are creating a wider range of club options.
Last Updated on March 2, 2023 by Paul Roger Steinberg