You may have been entranced by GOLF Le Fleur's vibrant design, but do you know how much are GOLF Le Fleur shoes retail?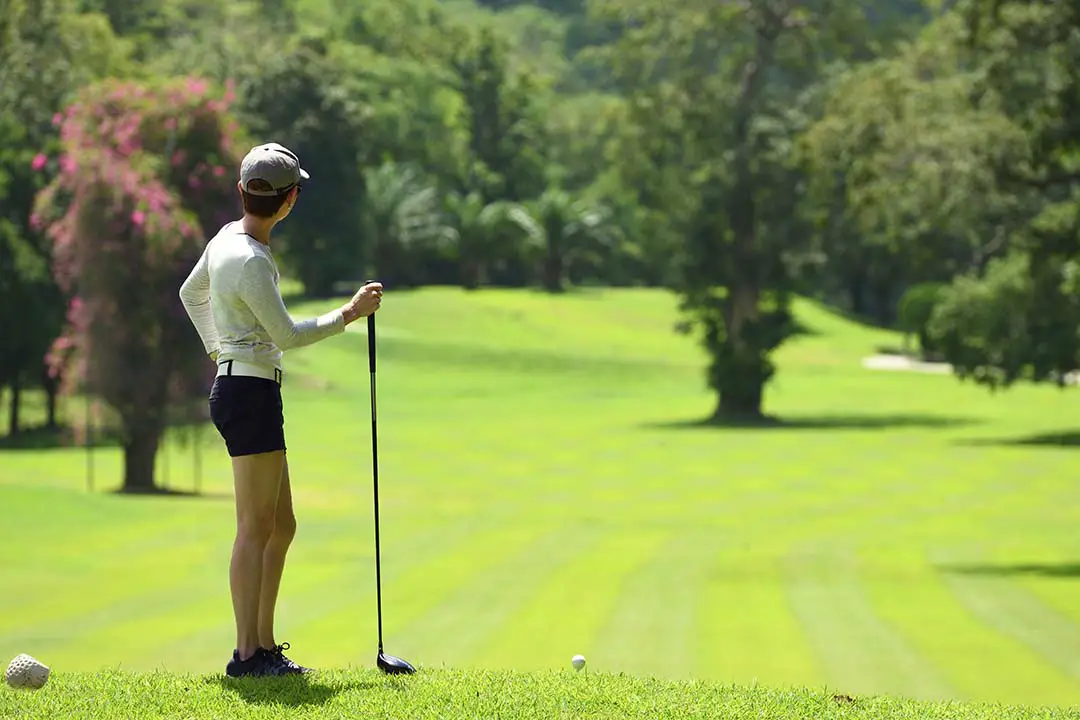 Also, are these shoes actually made for golf? If the brand doesn't ring a bell, this article will shed light on you.
How Much Are Golf Le Fleur Shoes Retail
Before determining how much are GOLF Le Fleur shoes retail, let's first take a look at the brand's background.
GOLF Le Fleur is a part of the Golf Wang brand of Tyler, the Creator, a popular American rapper.
Golf Wang is a clothing brand that prominently offers streetwear and hip hop collections of clothes, shoes, and accessories.
Additionally, they also manufacture skateboards with Tyler's designs and styles.
So, at this point, you may wonder, where is the golf element in that? Actually, the brand "Golf Wang" does not pertain to the sport of golf.
Instead, it is a spoonerism or a transposition of the initial sounds of "Wolf Gang," which Tyler heavily used in his early music releases.
It's important for us to be clear on that so that you won't expect that it is a specialized golf shoe brand.
While the brand puts more importance on aesthetics, it also highlights comfort. Hence, it is a good shoes to wear off the course.
If you don't have golf shoes yet, you can also consider the Converse x GOLF Le Fleur Gianno sneakers, which appear boot-like and chunkier than their other models.
Now, what exactly is GOLF Le Fleur, and how did it come to life?
The GOLF Le Fleur Brand
The brand, GOLF Le Fleur, was conceptualized by Tyler, the Creator.
They introduced it during the 2016 Golf Wang fashion show and was officially launched in August of 2017.
It is a collaboration between Golf Wang and Converse after Tyler's departure from his original partner, Vans.
Since these two big brands have joint force, it influenced how much are GOLF Le Fleur shoes retail.
The first collection of the brand was released in August 2017 and came in four different colors:
Airway Blue

Peach Pearl

Sulfur

Fuschia Glow
The second collection, launched in October 2017, was named "Uno," which featured three new shoe designs.
These shoes highlight a new insole and bottom and overall design. It has three colors, named:
Jolly Green

Vanilla

Solar Power
The first "Unos" was followed by a second set in January 2018, which featured three colors:
Bachelor Blue

Geranium Pink

Jade Lime
Few months after that, in April 2018, the brand introduced the "Monos" collection, which features monotone shades of shoes.
The colors of the shoes in the collection are:
Black

White

Greener Pastures

Limoges

Rhubard
In May of 2018, the brand introduced the third "Unos" collection or the "two-toned collection." They released it officially in June of the same year, featuring the colors:
Purple Heart

Molten Lava

Candy Pink

Plume
The following year, in February of 2019, GOLF Le Fleur reworked the iconic Converse' One Star.
It featured a '60s boilersuits workwear coordination and were released in the colorways:
Barely blue/egret/black

Barely blue/patriot/egret
Then, in May of 2019, the brand introduced the Velvet Le Fleur line. The collection featured shoes made of quilted velvet, including:
Red Converse One Star rework

Brown Converse One Star rework

Purple Converse Chuck 70 rework
Then, in June of the same year, the brand released a pair of new "Unos." The pair of shoes feature a white upper and rainbow sole.
The Price of GOLF Le Fleur
Now that you know what the brand has to offer, then it's time to know how much are GOLF Le Fleur shoes retail.
Note that the GOLF Le Fleur collection doesn't only offer shoes but also hoodies and tees.
The price of the hoodies typically ranges around $90, and the tees range approximately $35. Meanwhile, how much are GOLF Le Fleur shoes retail plays around $100 to $160.
How Much are Golf Shoes: Factors to Consider
So now that you know how much are GOLF Le Fleur shoes retail, let's talk about actual golf shoes.
How much are golf shoes is the first thing you would ask once you decide that you want to play sports seriously.
Typically, how much do golf shoes cost would range from as cheap as $25 and can reach up to $250.
So, it varies depending on many factors that you must consider how much are golf shoes.
Golf Shoe Materials
Since all golf shoes are unique, how much do golf shoes cost largely depends on the material used in manufacturing the shoes.
Generally, the most commonly used material for golf shoes is leather or synthetic materials.
Here's how it differs on how much are golf shoes:
Golf shoes made of leather are typically on the expensive side of how much do golf shoes cost. It ensures longevity since leather is of high-quality material. Furthermore, aside from the style it provides, it's also usually waterproof. Hence, leather golf shoes complement both fashion and functionality.

Meanwhile, synthetic-made golf shoes are a cheaper alternative on how much do golf shoes cost. It's typically thinner and lightweight, but it can protect your feet from the course's harsh environment.
Golf Boots and Golf Sandals
Aside from the typical golf shoes, you can also buy golf boots or sandals. While these are sort of rare to buy for golfers, it's essential to classify them on how much do golf shoes cost.
For instance, unlike the regular leather or synthetic golf shoes, golf boots are much more expensive because of their thicker waterproof material.
On the other hand, golf sandals are more lightweight since they tailor to places with hot weather conditions.
Compared to golf boots and regular golf shoes, golf sandals are cheaper because of their lesser functionalities.
It's also important to note that golf shoes generally have two categories: spiked and spikeless golf shoes. If you're new to golf, then this might be a whole new concept to you, especially because most sports have similar shoe designs.
With that, here are the primary differences between spiked and spikeless golf shoes:
Spiked golf shoes: This type of golf shoe is the traditional footwear of the sport. Since the golf course has a unique environment around greens, you need a shoe that has traction. This is what a spiked golf shoe offers. It also provides comfort, stability, and balance because of its design, making it the top choice for most golfers.

Spikeless golf shoes: On the other hand, spikeless golf shoes place more importance on casualness than functionality. Like a regular sneaker, it has a flat sole and is lightweight. Instead of spikes, it has an outsole made of rubber studs that can provide a certain amount of grip. However, do note that there are downsides to using spikeless golf shoes since it offers less traction, balance, and stability.
Golf Shoe Brands
The brand also determines how much do golf shoes cost.
Here are the most popular brands you can choose from when buying your first pair.
Although how much are golf shoes of these brands play at around the same price, some offer more affordable shoes than others.
Each brand's material and quality also vary, so it's up to you as the wearer on which pair you prefer.
Shopping for Your Golf Shoes
When checking how much are golf shoes, you'll typically filter it out, based on:
Men or women's shoe

Spike or spikeless type

Materials

Brand

Size and shoe width

Traction

Water protection

Color

Pro player who wears it
So, when you're checking out your order on your favorite golf equipment store, you'll have an idea of how to categorize it.
Based on these categories, you may end up buying cheaper or more expensive golf shoes based on how much do golf shoes cost.
Be Wary of Names
In this article, you learned how much are GOLF Le Fleur shoes retail and that it doesn't actually have a connection to the sport.
This is a good reminder to be wary of the names of brands that include specific words in its title.
Instead of focusing on the name, it's more crucial to examine the product's description and its function.
By doing so, you would not fall for confusion and misunderstandings when buying your golf equipment.
Last Updated on March 2, 2023 by Paul Roger Steinberg