I'm pretty sure that you have already heard about PING golf clubs being played by professionals and this led you to wonder about how much are PING golf clubs.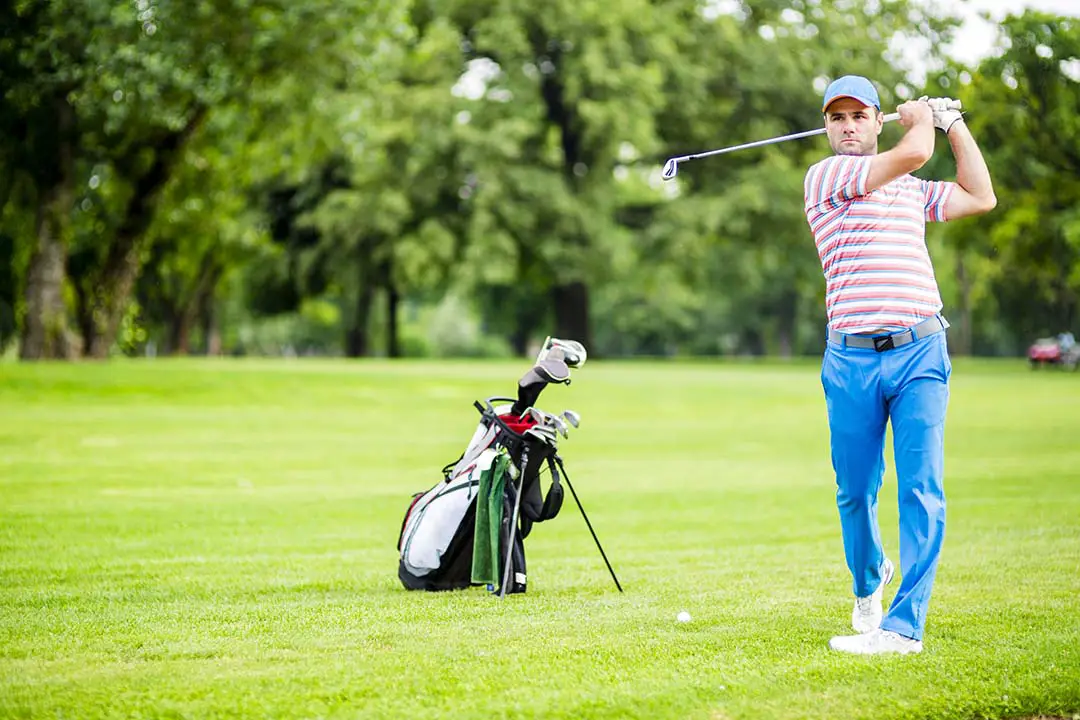 Why not? PING is widely used in PGA tours by the likes of Cameron Champ, K.J. Choi, Stewart Cink, and many more!
So, let us stop the chitchat and proceed into finding out the price of PING golf clubs.
How Much are PING Golf Clubs
Before we proceed to how much are PING golf clubs, let us first have a little background about the company.
Founded by Karsten Solheim, PING has been rocking the golf club business since the late 1950s. It became a popular golf club manufacturer because of its unusual putters.
Later on, they made a game-changer design of irons where they used the so-called "investment casting" to manufacture irons.
This technique created more forgiving designs compared with forged, blade-style clubs that you can commonly see before.
Today, PING is known as manufacturers of wide choices of clubs, bags, and accessories. It competes along with the industry's biggest names such as Titleist, TaylorMade, and Callaway.
Furthermore, the brand has also received a loyal following among both amateurs in professionals in PGA, LPGA, and Champions Tours.
As a matter of fact, Tiger Woods, who is a renowned golf player, used PING when he was an amateur.
How much is a set of PING golf clubs?
So, with that bit of history, are you now convinced that you need a bag full of PING golf clubs? If yes, then let us see how much is a set of PING golf clubs!
The G LE2 Set is a set of golf clubs made for women who love to play golf. PING envisioned that lighter will take you farther, thus gave birth to the G LE2 set of clubs.
This set features the next generation of golf's most outstanding women's driver.
The G LE2 Driver maximizes forgiveness and distance through the use of a higher Moment of Inertia or MOI, a faster face, and lighter overall system weight.
The lightweight feature of this driver makes it perfect for a woman who wants to play at her best.
It also has a lighter titanium head that features a more aerodynamic shape for faster clubhead speeds. Also, a thin, forged T9S+ face is optimized for women's swing speeds.
This feature increases the flexing for more velocity and improved launch conditions.
This golf club set also offers more fitting choices with their hybrid clubs, lighter grip and shafts, adjustable putters, and a trajectory tuning for the fairway woods.
Sounds great, right?
So if you want to know how much is a set of PING golf clubs, then let me tell you that you can lay your hands on the G LE2 set by inquiring through the PING golf clubs official site.
PING's G410 golf clubs set is known for its power and precision. You can adjust its weight so you can better control your ball's elevation and easily hit more fairway shots.
It has Trajectory Tuning 2.0, an adjustable loft sleeve that lets you easily adjust your club's loft and lie angle loft.
The fairways of this PING golf club set is powered by a forged, maraging steel face.
They are engineered to launch the ball in easier and launch balls with faster speeds and penetrating trajectory. Through this, you will be able to maximize distance.
If you want to know how much are PING golf clubs, specifically the G410 set, then visit the PING golf clubs official site!
Juniors are also a priority of PING. They offer their so-called "grown-up technology for kids" through the Prodi G golf clubs set.
The Prodi G clubs are engineered with the same technology as with PING's adult clubs. This means that your kids will experience what it is like to play golf with clubs that are of high standards.
The Prodi G clubs are surely a fitting investment, especially if your child is training to become a professional golfer in the future.
Moreover, PING makes sure that your child won't outgrow their clubs and can use it for a very long time. They offer the "Get Golf Growing" program that gives a one time, no-charge club adjustments.
Furthermore, you can also custom-fit a club for your child online. You can get a full-club recommendation just by utilizing the PING WebFit which is the company's digital fitting tool.
Through this, you can have simple inputs about your child's size, and driver's distance.
Therefore, if you want to build your child's bright golf future staring this early, then inquire about the Prodi G golf club set through the PING golf clubs official site and ask how much is a set of PING golf clubs.
Which PING golf clubs should I buy?
Don't worry about how much are PING golf clubs, we assure you that every cent that you will spend will be worth it.
This is made possible because of the quality and technology that this manufacturer provides. Instead, let us learn more about which PING golf clubs should I buy by looking at the best sellers!
If you are looking for a driver and at the same time asking yourself this question: "Which PING golf clubs should I buy?", then you should definitely go for the G410 LST Driver.
You can get power and precision from this model.
The G410 LST driver has a high Moment of Inertia or MOI. Also, thanks to its adjustable-weight design, you can get a better control of your shots and you can get a low but steady ball spin.
It has a solid clubhead with a large surface area and is made with high-quality materials. Its design helps to improve the elevation, distance, and trajectory control of your shot.
Explore the PING golf clubs official site to know more.
The Blueprint Irons are fully forged from 8620 carbon steel.
Its design is blade-style, tour-inspired that is specially engineered for the highly-skilled players who give importance to workability and trajectory control.
Furthermore, its blades are shorter, less offset, and smaller sole widths which are optimized to perform in all circumstances that may arise while playing on the field.
This gives elite shotmakers exceptional precision to attack any pin with utmost confidence. Lastly, a machine tungsten toe screw helps in giving more forgiveness to your shot.
Blueprint Irons show so much promise and I am pretty sure that just by reading this, you are already excited to lay your hands on it.
So, I think this club is the answer to your question "which PING golf clubs should I buy?".
The G LE2 features the faster and thinner version of the C300-forged clubface which offers a better Moment of Inertia.
It also has an easily adjustable hosel that distinguishes this model from all the fairways that came before it. Also, having a forged club design gives you more ball speed than other designs.
Paired with a shallower face than most clubs, you get longer distances, higher elevation, and more forgiveness to your shots.
Overall, the G LE2 fairway wood is a lightweight club that makes helps you to get more successful swings and better results off your shots.
Therefore, if you want to get one for yourself, ask us how much are PING golf clubs and we will be very happy to serve you!
The Glide Forged was designed in close collaboration with professional golf players and champions. Rest assured, this wedge is the epitome of premium quality.
The Glide Forged Wedge is made of 8620 carbon steel that produces an incredibly soft feel in the blade-style head.
Moreover, This wedge features a patented, precision-milled, wheel-cut grooves that increase interaction with the ball at impact. It also created more friction to generate improved spin and trajectory control.
Why Choose Ping?
The answer to the question "How much are PING golf clubs?" should not be the sole reason why you need to have one.
Here are more reasons why you should choose PING golf clubs:
Do you know the names Mark Calcavecchia, Miguel "The Mechanic" Jimenez, Sergio Gracia, and Lee Westwood?
These are just a few players who join international and professional competitions for PING golf clubs. They have won several tournaments using this brand.
I am sure that you don't want to get stuck on something, so PING is definitely for you.
They are continuously searching for ways to improve your gameplay and give you the proper equipment to better play the game of golf.
Made from High-quality Material
Every penny you will spend on PING golf clubs will be worth it as their clubs are made from premium, high-quality materials. PING commits that you play your best!
A Little PING On The Head
The cost would be the most important consideration of many when buying a certain product.
But, instead of paying all of your attention to how much are PING golf clubs, a better way to make sure that you get the best is by reading reviews and seeking advice from golf veterans.
You may also visit the PING golf clubs official site to familiarize yourself with this.
Last Updated on March 2, 2023 by Paul Roger Steinberg