The first step for those who want to start playing golf is choosing the right golf driver for beginners. Some of you, at some point in your lives, may have asked yourselves the questions: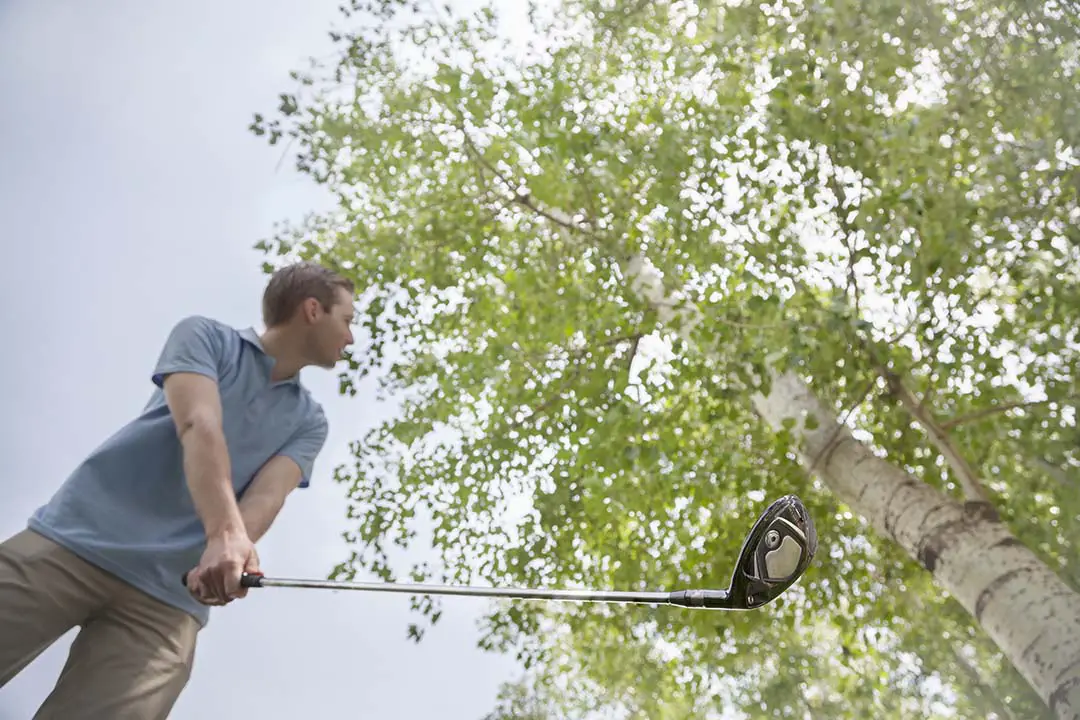 What makes a good golf driver?

How to pick the right driver golf club?
Don't worry because these are commonly asked questions for beginners.
Luckily, you have come to the right place as we gathered some interesting insights about what is a good golf driver for beginners!
As you may have known, golf drivers are the perpendicularly shaped part found on the heel of your club.
They play a significant role in your performance because they are used for hitting the golf ball off the tee area.
When you choose the right golf driver, your accuracy and distance will undoubtedly improve. Thus, knowing what is a good golf driver for beginners is the most crucial step in your journey.
What Makes a Good Golf Driver For Beginners
When picking a good golf driver, you should consider two essential aspects – the parts of the golf driver and its material.
We know how tempting it is just to buy the most expensive or the most talked about golf driver on the market. But our word of advice: Do not!
You should choose a golf driver that would personally match your skill and experience. You might want to consider looking at the different parts of the driver you're eyeing on.
Adjustability Of The Head
The exciting thing about a golf driver head is that there is room for adjustability. Currently, clubmakers have developed excellent ways to allow for adjusting,
depending on your preference. For instance, manufacturers can increase the size of the head while maintaining the weight at a reasonable level.
"The bigger the head, the better." That piece of advice is what most experienced players would give to beginners like you.
This stems from the belief that your ball will travel farther because of a larger "sweet spot."
Golfers consider this as a critical factor that would allow for better contact with the ball, resulting in less off-center shots.
Among the commonly used materials, titanium heads are the most significant size, followed by steel and wood, respectively.
The former has the largest size because they weigh the least among the possible head materials. Meanwhile, some club makers can adjust the weight around the clubhead.
This is done to manipulate the center of gravity acting on the club. For instance, more mass on the heel of the club would result in a right-to-left spin on the ball.
Lastly, the faces of golf drivers can also be adjusted.
If you are someone who tends to make continuous slices in your games, then a closed face driver with lines that are at an angle is better for you.
If not, then you can choose a neutral faced driver that has lines parallel to those on the shaft instead.
In the past, golfers believed balls would fly higher and travel farther when hit by drivers with a lower amount of loft or the angle of the hitting area of the club.
However, recent tests show that a more considerable amount of loft is actually better.
So given the difference between past and recent studies, how can you find the right loft for your golf driver? You should base it on your swing speed and skill.
If you swing considerably fast, then you might want to pick a driver with a less loft. Otherwise, a driver with a higher loft may be more suitable for you.
When it comes to skill, if you are having slice problems, you can reduce your angle to improve your performance.
But if you tend to hook the ball, then increasing the loft would be better.
Before buying your own golf driver, you should consider the flex and length of your shaft.
The flex can be classified into 5 – ladies, senior, regular, stiff, and extra stiff. If you are a beginner, it is perfectly normal for you to have problems with your swing strength and speed.
In this case, you might want to consider picking a golf driver with a greater flex.
Similarly, if you have a high swing speed, a stiffer flex on the shaft is better for you because it ensures that the ball would be struck reliably by the sweet spot of the club.
Lastly, you should also consider choosing the proper length for your shaft. Usually, if you hit a ball with a longer one, it would travel farther.
But you might lose some accuracy along the way.
Material Of The Golf Driver
Ever wondered what are golf drivers made of? Well, golf drivers can be made out of a variety of materials.
For instance, a golf driver's head and shaft can be made from wood, graphite, steel, and titanium. The material which a golf driver is made of can also make or break your game.
Now, you don't need to worry about what makes a good golf driver for beginners like you!
Experienced golfers would say that golf drivers are the most crucial in your game performance because they can significantly affect the accuracy and distance of your swings.
So, you might be wondering how to pick the right golf driver. But don't worry because we listed two primary factors to consider:
Your golf driver preference should be much dependent on your skill and experience.
Even if you have the best or most expensive golf driver, it will not guarantee that you would become a better player.
When weighing out your skill, ask yourself the question, "what is the easiest golf driver to hit?"
Usually, golf drivers with a bigger head, higher loft, and longer shaft are the most suitable for beginners like you.
What are golf drivers made of can significantly influence their cost?
For instance, titanium heads would cost more than wooden and steel ones, with the latter amounting the least, despite having more room for sweet spots.
Graphite shafts, on the other hand, are also more expensive than those made from steel and titanium.
If you are a high handicapper, then you may want to refrain from buying a golf driver with a steel shaft.
Despite being cheaper, steel shafts make your driver bulkier compared to a graphite or titanium shaft.
However, to be one of the best golfers, you might want to consider investing in a driver that would make a massive difference in your performance.
Using A Golf Driver
Knowing what is the easiest golf driver to hit is just one side of the coin.
You must also focus on learning how to properly use a golf driver. Some essential tips that you can consider are:
Getting the right equipment

Maintaining the proper position

Practicing your swing
Final Thoughts
Now that you know the characteristics of a good golf driver for beginners.
You can go on and start your way to becoming like Tiger Woods!
Remember, golf is a sport that involves skill and strategy.
Thus, if you know how to properly use a golf driver and to choose the most suitable one for your level, then you will undoubtedly improve in no time.
Last Updated on May 18, 2023 by Paul Roger Steinberg