Been looking for a Kirkland golf balls review for the longest time? Today's your lucky day. Kirkland has been turning heads for their Signature Golf Balls and we are here to see what the hype is all about.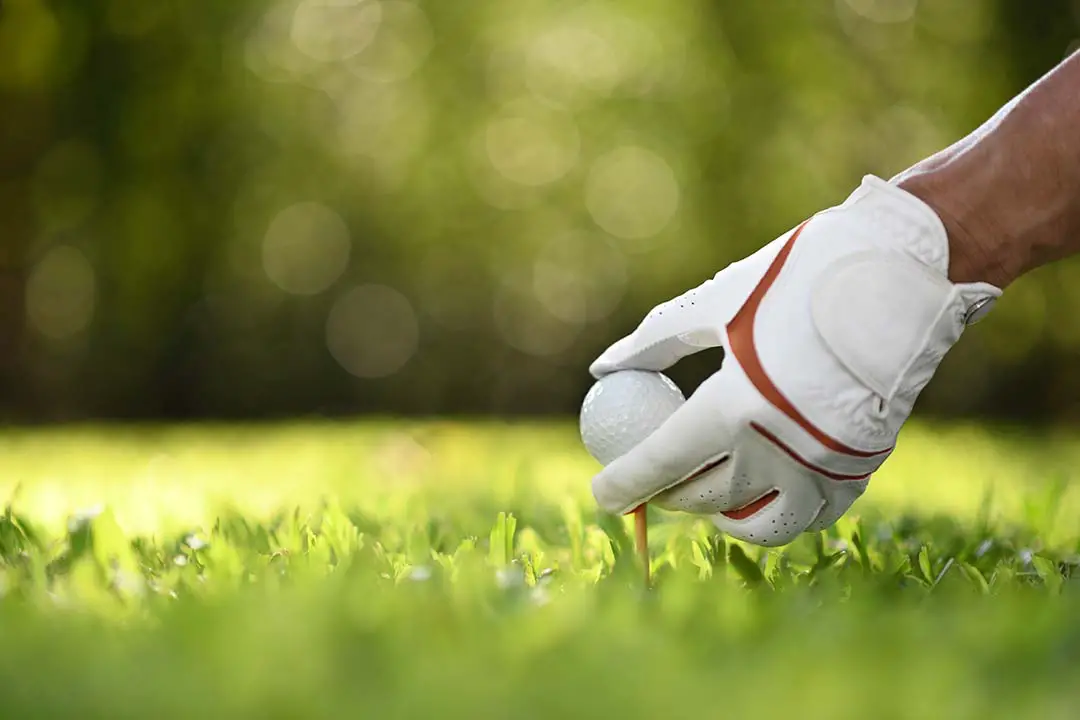 Golf balls can make or break your game. They may all look the same, but a true golf player knows there are aspects that distinguish one brand from another.
In this Kirkland golf balls review, let us take a closer look and determine if they are worth the purchase or not.
Kirkland Golf Balls Review
This Kirkland golf balls review will tackle both their Signature 3-piece and 4-piece. Kirkland is already a well-known brand, but they are fairly new in the golf industry.
Before we start the Kirkland golf balls review, let us differentiate the 3-piece and 4-piece. The 3-piece one only has three layers, the core, mantle, and outer layer.
While the 4-piece Kirkland golf ball comes with an additional middle layer for improved distance. From its name, it is composed of 4-layers making it a bit heavier.
Our Kirkland golf balls review is based on four criteria namely performance, handicap, price, and appearance.
Performance
When hit with an iron, the golf balls performed well with maximum speed. It launches quite low but the spin rate remains high. Based on on-course testing, the short performance was good.
However, just be wary of the wind and other external factors that may disrupt the spin. Both the 3-piece and 4-piece were able to achieve strong landing points.
Kirkland excelled in developing a ball that can spin on different kinds of shots.
Unlike Titleist and other high-end brands, it can't perform separate spin levels to increase performance. The spin is strong but it is quite limited.
Overall on our Kirkland golf balls review, both the 3-piece and 4-piece Signature Golf Balls were able to give a competitive distance and consistent levels of control.
Its spin rates are very similar to the Titleist Pro V1.
PROS:
Achieves maximum spin and distance
Soft and elastic
Comparable to the Titleist Pro V1
CONS:
Less durable compared to premium brands
Too much spin can cause the ball to fly off and lose direction
Handicap
Next in our Kirkland golf balls review is handicap level. These golf balls from Kirkland are best suited for players with a low handicap or advanced players.
It may not be everyone's taste but the Signature 3-piece and 4-piece work perfectly if you have a good swing and strong control.
For mid to high handicap players, you can still use these Kirkland golf balls. However, it may be difficult to understand the technology behind them.
You need more skill and exposure to other golf balls first before you can appreciate these ones.
Before buying these, bear in mind your skill level. It all boils down to whether the Kirkland Golf Balls are a match for your current handicap or not.
PROS:
Perfect for intermediate to advanced players
CONS:
Can be difficult for beginners to control
Price
Kirkland golf balls are very affordable. For just $24.99, you can get your hands on Kirkland Signature 3-piece, two-dozen set.
While the 4-piece, the two-dozen set sells for only $59.99, more or less. It's also quite accessible, you can find them in major retail stores like Costco, Amazon, and Walmart.
No wonder it attracts both players, even seasoned ones. The price point gives them an edge over their competitors.
PROS:
Affordable price
Can be found in superstores and online
Great value for money
CONS:
Appearance
The last criteria in this Kirkland golf balls review is appearance. The packaging is very sleek, giving it a premium impression.
These golf balls have a smooth finish with a simple label in black and red. It has a Urethane covering which gives a shine and protects the ball from chipping.
However, the shell is prone to color fading. These golf balls might turn yellow when exposed to too much sun.
If you are meticulous when it comes to detail, you might notice that it looks rather ordinary on the course and beside the golf driver.
It doesn't stand out that much compared to other branded golf balls.
PROS:
Smooth, urethane cover
Simple design
Attractive packaging
CONS:
Susceptible to color change
Only comes in white
How Do Kirkland Golf Balls Rate?
Kirkland golf balls perform relatively well on the market despite its competitors. The basis on how do Kirkland golf balls rate are mainly the following:
Next, is how do Kirkland golf balls rate in terms of durability? As mentioned above, these ones are quite sturdy.
Apart from an impressive short game performance, Kirkland golf balls are able to survive rough landings and chippings.
Even though the bright white coating can wear off over time, it can withstand several rounds without getting severe scuffs. These golf balls are very durable considering their price.
Golf balls also stand out for their smooth covering. When asked how do Kirkland golf balls rate, the easy answer is they are really worth trying.
Even if it is a distance-focused ball, it still has a soft feel because of its urethane cover. Players can experience style, comfort, and function with these golf balls from Kirkland.
Distance is also a crucial indicator of one's performance in golf. Kirkland specifically created these balls for average and high handicap players.
It's no surprise that it was designed to achieve a good distance on the green.
How do Kirkland golf balls rate when it comes to distance is affected by the environment too. But don't worry, its structure is resilient enough.
You can gain a few extra yards by using them as long as you aim and carry out a proper swing.
How do Kirkland golf balls rate in terms of cost? Well, the price range of these golf balls is very competitive.
If you do not want to invest in higher-end ones such as the Titleist Pro V1, then Kirkland is a great alternative.
Cost is an important factor that affects the purchasing decision of golfers. Let's face it, they can golf balls be really expensive.
Kirkland is one of the very few brands that offer cost-effective golf balls. Their 3-piece and 4-piece come in a two-dozen set, with a price point of $30 to $50.
In case you lose one ball in the water or in the field, it wouldn't be such a waste!
Are Kirkland Golf Balls Good?
Of course! Whether you play for leisure or professionally, you should consider their 3-piece and 4-piece golf balls.
They are well-known for having good distance and spin that is very comparable to major brands. The reason why are Kirkland golf balls good can be explained by their structure.
The 4-piece set has received positive reviews because of its components.
Wondering why are Kirkland golf balls good? It's because of its urethane shell. This component is also used in the shell of the Titleist Pro V1, which is known for having the softest surface.
Most golf balls that contain Urethane are high-end ones. Kirkland is an affordable brand that fills this gap.
Through its 360 dimple pattern, the golf ball can achieve optimal trajectory without decreasing the spin rate.
You just have to be careful of scratches and rough surfaces because Urethane covers are very soft.
The next reason why are Kirkland golf balls good is the core. The Signature golf ball contains a big and softcore, suited for both high and low handicap players.
The core of Kirkland golf balls is able to help players with slower swings to achieve higher velocity upon takeoff.
The softness of the core gives it the most compression while its large size protects it from excess energy caused by impact. If the hit is too strong, the ball can go off-direction.
Kirkland has designed the core to prevent this from happening.
Another reason why are Kirkland golf balls good is because of the mantle.
Their Signature golf balls have a mantle that can increase the smooth feel during impact. It does not feel like a rock when you hit this ball.
The mantle decreases the driver spin and prevents it from flying off course. It also allows players to hit the ball better using wedges.
The outer core of Kirkland Signature golf balls is made of rubber, which has the right amount of thickness for a distance ball. It is crafted to give a good distance without compromising the feel.
Are Kirkland golf balls good? Yes because its entire structure works together in harmony to achieve a good spin, distance, and landing.
So, Is Kirkland a hit or miss?
Based on our Kirkland golf balls review, it is definitely a hit.
The Kirkland Signature Golf Balls definitely tick all the boxes: performance, price, and accessibility.
It resembles a premium golf ball through its great distance, spin, and feel.
Even though there are better ones out there in terms of brand reputation and quality, the Kirkland Signature Golf balls still stand out.
It provides ample features and gives you good value for money.
If you are looking for an affordable and functional set of golf balls, then you should consider it.
It's about time the golf community pays attention to Kirkland golf balls.