Who doesn't want to play golf with their own personalized golf balls, right? Just think of your golf ball as your own empty canvas and all the ideas that you can do to personalize it- this will be really awesome!
So, if you want to get ideas on how you can customize your golf balls to call them your own, then check out this article!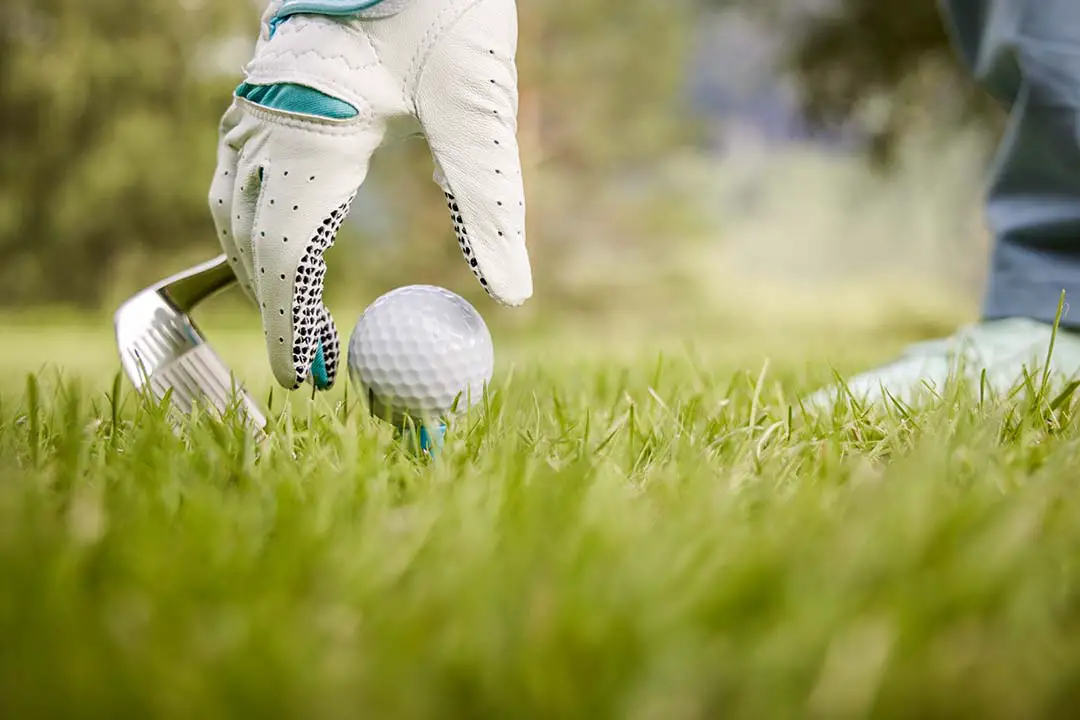 Personalized Golf Balls Ideas
When you already come to a point that you love golf so much then you will see the golf balls as more than just a piece of rubber and polyurethane.
Instead, you will see it as a blank canvass by which you can personalize to an extent of limitless possibilities.
The idea of personalized golf balls is really amazing. Imagine playing on the field using a ball with your name on it or with your favorite quote on it, wouldn't that be more motivating?
If you agree, then here are some golf balls personalized ideas, and let's start being crafty!
Ways That You Can Personalize Your Golf Balls
Here is a list of personalized golf balls ideas that you can use. However, it is also best to keep in mind that your ideas should not be limited to this list.
As the famous adage goes by: "Your imagination is the limit!"
Idea #1: Label it with your name
The first on our list of personalized golf balls ideas is putting names on them.
Why not? Your golf ball will have a sense of ownership and you won't have to bother yourself thinking about these thoughts.
What if it flew too far and ended up in a pool of golf balls? How will you know it's yours?
Well, if you personalized golf balls and put your name on each one, then those thoughts wouldn't be a problem anymore!
Aside from that, if you are thinking of giving away balls to your golf-lover friends and relatives this Christmas then there is no better way than putting their names on the golf ball that you are giving them.
After all, personalized items have so much more impact than regular ones!
Idea #2: Print a photo on it
Next on our list of golf balls, personalized ideas are having a photo printed on it.
You can put a photo of any person, any animal, or any place on it- whatever you like! After all, there will be no one stopping you!
What's best about putting a photo is that you can always be reminded of someone or something you love and be motivated by it while you are using these personalized golf balls in a game.
May it be your parents, your partner, children, favorite character or celebrity, dearly beloved pets, or a place that you want to go to or has a sentimental value to you, you can put a photo of these on your golf ball!
Aside from that, if you have an enemy or someone who makes you so agitated, then the best way to release your negative feelings is by putting a photo of them on your golf ball!
It's bad to hit them in real life so, it's better to just hit them on the golf ball! Just kidding though! We just want this article not to be a bore!
Idea #3: Put a message on it
Number three on our list of golf balls personalized ideas is putting a message on it.
If you are giving away golf balls, then the best way is to put a message on it. For example, you can put " Compliments of Ana" or "This ball came from Ana".
Aside from that, you can also put motivational messages just like something that you want to say to a person to make him or her motivated during a game.
You can also put your favorite mantra or a line from a movie! You can also print funny quotes on your ball so if it will go missing and someone else finds it, they will go laughing!
Even if you lost that ball, at least you made someone else's day by making them laugh by reading the message on it!
Oh, and by the way, it crossed my mind that it would be a really awesome way to propose to your partner who also loves golf!
Imagine a ball with the words "Will you marry me" rolls to her and she would pick it up and read it! I bet she can't say no with that move!
There are thousands of golf players all over the United States alone, so if you are thinking about a marketing strategy.
Then why not have your logo printed on it and give it away to tour attendees or participants?
Come to think about it, they will always remember your logo when they are playing with the ball that you gave them and remember you first in times that they will realize a need for your products and services.
Wouldn't that be one of the greatest personalized golf balls ideas ever?
How to Personalized Golf Balls?
You might be wondering about getting golf balls and tees personalized so here is a walkthrough of the process!
How to personalized golf balls? Well, you have learned above that there are four ways to personalized golf balls and add your own touch to it.
But, the question that boggles the minds of each and everyone who are reading this is how are the golf balls and tees personalized?
Well, whatever of the four ways to personalize golf balls will you choose, the process that the balls will undergo to add that is basically the same.
May it be letters, numbers, photos, or logos, a metal plate is made. This metal plate will be customized to add the words or images through the laser etching process.
After the laser etching process, the ink will be applied to the plate and the person doing it would wipe the ink away so that the golf balls and tees personalized will not be messy!
The ink will then stay on the letter and logo. The next process on how to personalized golf balls is their positioning. The ball will be positioned for the stamping part.
If it's already in its proper place, then a pad will tap the plates and pick up the remaining ink.
It will then move over the ball and will press against it so the ink will transfer from the pad to the top of the ball.
If your design requires a lot of colors then the same process will be repeated for every color. This means that you cant to different colors at the same time when doing the ways to personalized golf balls.
If you choose a three-color design then you must have three plates and you will repeat the process three times as well!
After the stamping process, the ball will be dried so that the ink stays in place. When the drying is done, it will then be packed and prepared for shipping!
The process for getting golf balls and tees personalized is now done and all you have to do is wait for it at your doorsteps!
Best Personalized Golf Balls
Now that you know what are the ways to personalized golf balls and how to personalized golf balls then you must be itching to know which brands offer this service!
Here is a list of the best places that personalize golf balls so you can choose where to avail yourself!
Golfballs.com has been personalizing golf balls for twenty-five long years now! In fact, they even claim to be the "World Leader in Golf Customization!"
So if you want a professional to personalize your golf balls then the best way would be to avail their services!
What is good about them is that they handle all golf balls with care as they want you to feel that you are getting only the best-personalized golf balls.
Whatever ways to personalize golf balls will you choose, they surely have it for you!
They even have a wide variety of choices to choose from, which includes personalized golf balls: custom logo, AlignXL golf balls, ID align golf balls, monogrammed golf balls, sports teams, photo golf balls, novelty golf balls, and many more.
With that being said, we can just conclude that this is really the best place to get your golf balls and tees personalized!
How to personalized golf balls? Go to Titleist and order one! Titleist is one of the world's most renowned brands when it comes to golf equipment and accessories.
This brand is being used by well-known golf players and is seen several times in popular golf tours! This is the reason why getting a personalized golf ball from them is one of your best options!
You can just simply go to your website and choose from a variety of personalized golf balls. You can put a name, number, photo, or logo and they will have it made for you!
When you go to the VICE golf website, there is nothing else that you will see except for the personalization of golf balls, which means that they chose to specialize with that service.
What is good about them is that you don't have to order a lot of balls just to avail of the customization.
The minimum that they require is only a dozen balls. So if you have some friends who want to get their own personalized golf ball, then you and your pals can order from here!
Just like the other shops they also offer to print names, messages, numbers, photos, and logos!
But their edge is the fast shipping wherein they commit that you can get the balls that you order in fourteen to twenty-one days!
Add Your Personal Touch!
It will be really nice to play in the field with personalized golf balls with names, photos, or messages to get you motivated and hyped up to finish the game.
So, if you want a ball personalized or if you just want to get an idea on how to customize it, then you may always refer to this article!