If you're wondering what are the best golf clubs for high handicappers, this article will discuss in detail why it is an important consideration to improve your golf game and performance.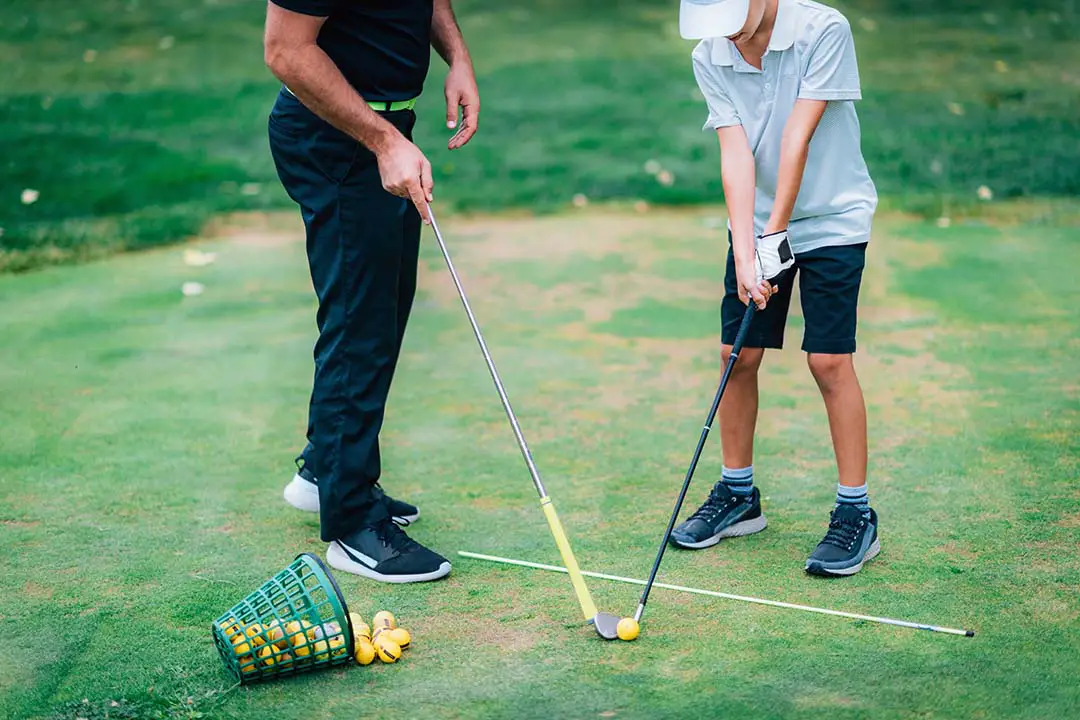 What Are the Best Golf Clubs for High Handicappers?
In golf, nothing has the power to influence your performance more than your golf clubs.
In this case, it's safe to say that if you've got the best golf clubs then there are no bounds to how fast or how much you can grow in the game.
As a matter of fact, most golf enthusiasts are high handicappers. But the sad thing here is that they do not use the right tools to support their needs to becoming expert golfers with a low handicap.
This is what could be the reason behind your stagnating performance and inability to enjoy the game. So what golf clubs for high handicappers?
Here are tips to help you choose the right golf clubs.
No doubt, a forgiving set of clubs can do a lot to bring your confidence back up.
The set that you are using may have cost you an arm and a leg but if it was the wrong fit and unfavorable for a high handicapper, then you may as well zip your golf bag back up and forget about the game entirely.
The most forgiving irons are your fastest ticket to hitting more greens. They bring adventure and excitement into the game.
So next time you wonder what are the best golf clubs for high handicappers? Look for a forgiving set of clubs and you'll not regret it.
With the right set of irons, you will be looking forward to practicing or competing with your colleagues on the golf course.
Such clubs sound amazing upon contact with the ball, they can throw the ball further in distance than other clubs and they fit perfectly on your hands.
Here are the main factors to focus on when trying to find the right set of most forgiving irons.
They have backed cavity

It has an offset Hosel

Features perimeter weighting

Most forgiving set of irons comprises of the 5 iron down to the pitching wedge and may also come with a sand wedge
To find out, you should try your hand on every club in a set before buying. This way you get a real idea of how easy it hits and whether or not you can work with them.
An unchanging constant for the most effective forgiving clubs is that the easiest clubs to hit are the cavity backs.
In such a set you'll notice that the 3 irons and 4 irons are glaringly absent. This is because they are the hardest clubs to hit. In their place, you can use hybrids or fairway woods instead.
When you check all these boxes, you won't have difficulty answering the most pertinent question, which is what are the best golf clubs for high handicappers?
And you should have no problem turning yours into the most forgiving irons.
How Forgiving Irons Impact your Enjoyment
Forgiving irons make it possible for you to hit more greens.
They can improve your confidence on the golf course tremendously, what with straighter shots, and you are better able to achieve more ball distance too.
When everything is going as expected and your performance shows gradual improvement, you realize that you enjoy the game so much more.
See, a full set of forgiving irons is designed purposefully to accommodate your skill level as a high handicap.
They are created in such a way that you don't have to strain to swing, hit, or get the ball flying farthest.
Here is what a good set of forgiving iron should do:
Get the ball to land softly on the greens

Be increasingly forgiving especially on mishits

Get the ball flying higher and further with the least amount of effort
Most high handicappers have no problem using divers and fairway woods. The problem comes in when you're not sure which golf clubs for high handicappers you should choose.
One cannot stress enough that your irons need to be forgiving. You know you have unforgiving irons if you often miss the sweet spots.
Forgiving irons have larger sweet spots to make space for more chance even for your mishits.
As such, you find that even with a mishit, you can still land on the greens as opposed to falling short by 40 yards.
So, which golf clubs for high handicappers do we recommend? No question, buying a good set of irons is the best move to make as a serious golf player.
The biggest determining factors here capable of turning your game from good to super amazing have everything to do with clubs.
As such should accommodate your natural swing, guarantee game improvement, and enhances performance.
Nothing soothes your ego better than the confidence you gain when just like the low handicappers, you get the ball where it's supposed to be with so much as a single swing.
Wondering what makes your irons forgiving?
These two factors(shaft and club design) are critical when you are trying to establish what are the best golf clubs for high handicappers and can help you make an informed decision.
Let's look a little deeper:
What about the shafts influences how forgiving or unforgiving a set of irons can be?
To answer this question, you have to first understand that there are two types of shafts in iron clubs. You have steel and graphite.
Graphite shafts are slightly lighter in weight and are mainly found on drivers and hybrids.
With graphite shafts, you can achieve more distance even when you have a much lower swing speed. With less weight, you conveniently earn more distance.
Steel shafts on the other hand are noticeably heavier than graphite shafts. Steel shafts have a better feel and hence preferred more.
Most golfers like that steel shafts have a regular flex which directly yet positively affects their swing speed.
There exist two club head designs, the muscle back and the cavity back. The muscle back irons are what you will see most professional golfers with lower handicaps using.
While cavity back irons are what you as a high handicapper should go for as they are more forgiving.
Now that you have the necessary facts to figure out what golf clubs are good for high handicappers.
You are probably wondering whether you should purchase a new set of clubs. If you are an avid golfer, you are well aware that a good set of clubs can be a tad bit costly.
However, the flip side is that once you make the necessary investments, you won't need to buy another set of irons in a long time.
Plus, you are likely to reap a lifetime of growth and improved performance.
If you find that you struggle using the clubs you have now, consider getting new designs to bring in more fun and that is easier to use.
The right set of irons is less stressful to use and does not hinder your game improvement performance.
You know you have the right irons when you feel right standing over the ball and hitting it into the greens even when that was not your best hit.
Feel free to ask for assistance when trying to establish what are the best golf clubs for high handicappers.
This is where your mentors, experienced colleagues with single-digit handicaps, or your favorite golf equipment shop come in handy.
In Conclusion
Even when looking to get the most forgiving irons, and deciding what are the best golf clubs for high handicappers, it's a good idea to have them tested and fitted to accommodate your specific needs.
It helps to purchase your irons from a renowned and experienced distributor.
This because they are best placed to offer credible advice and fit you properly to help you get the most value out of your purchase.
Last Updated on March 2, 2023 by Paul Roger Steinberg