There is a long list of golf club manufacturers, but what brand of golf clubs are the best? These manufacturers are also known as OEMs or original equipment manufacturers.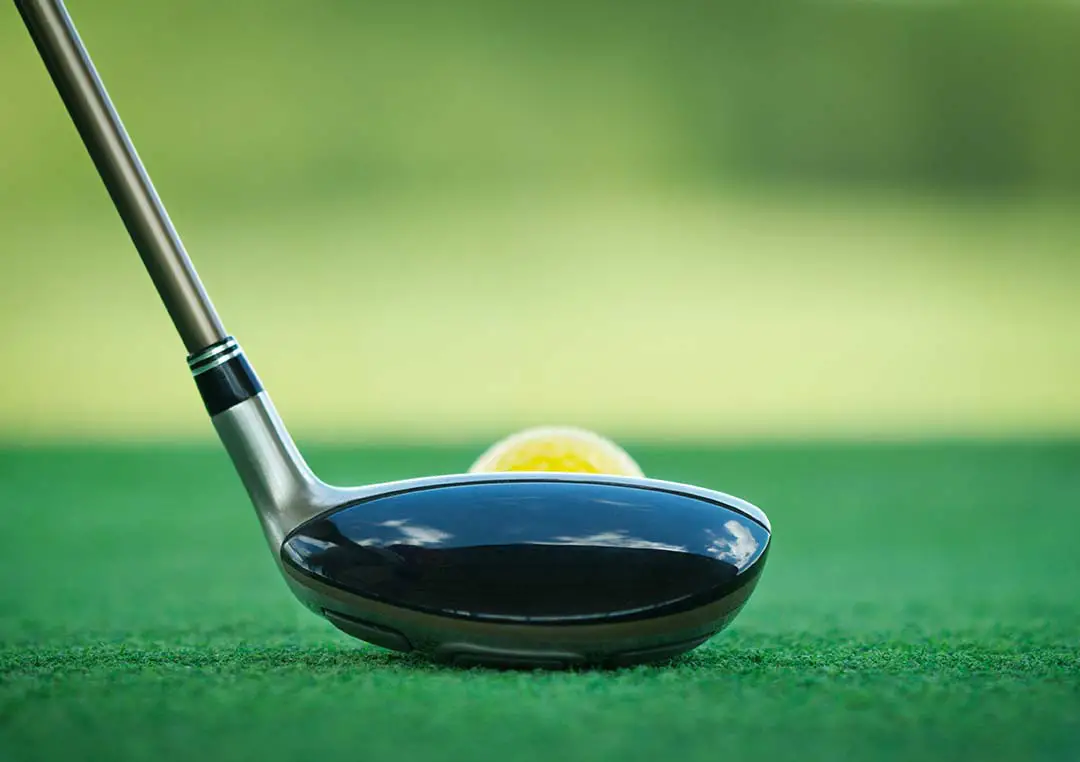 Some players may prefer a particular brand over the other for various reasons.
In this article, we will uncover what brand golf clubs are the best and the reason why brand matters.
What Brand of Golf Clubs are the Best?
The golf club market is dominated by top brands that have been around for decades. With that, more and more are continuing to join the market.
Some of these brands have top golfers and Tour players as an endorser. It is one reason why a lot of golfers develop a preference for a specific brand.
Among which brand of golf clubs are the best, you'll find that the difference in construction and style is subtle.
For beginners, you might not get a hint of which brand of golf clubs is best because of the technology similarities.
Hence, it is crucial to have a keen eye when evaluating who makes the best golf clubs.
With that, here are the top brands that dominate the golf club market:
If you ask an average golfer who makes the best golf clubs, Callaway will be on their list without fail. Callaway is one best golf club and equipment manufacturers in the world.
The quality that the brand delivers is exceptional both for the average player and for Tour players.
The company designs, manufacture, and sells golf equipment and accessories in more than 70 countries worldwide. With that, it is the world's largest manufacturer when it comes to golf clubs.
Callaway specializes in full power performance and has the most innovative iron designs. In a nutshell, most of Callaway's clubs give increased control and stability, power, and steady turf.
Some professional golfers who use Callaway are:
Arnold Palmer

Annika Sörenstam

Maverick McNealy

Sergio Garcia

Xander Schauffele
Titleist originally started with producing their signature golf balls. Later on, the company started producing its world-popular Titleist golf clubs.
On which brand of golf clubs are the best, Titleist takes the spot for both amateurs and professionals.
Titleist offers a wide range of options for golfers to customize their clubs based on their personal specs. Thus you have the chance to create a custom club that suits your style.
The brand has a focus on forgiveness and game improvement with its irons, wedges, drivers, and putters. Titleist golf clubs are top-notch when it comes to precision and playability.
Some professional golfers who use Titleist are:
Tiger Woods

Adam Scott

Steve Stricker

Bill Haas

Geoff Ogilvy

Jordan Spieth
When we're talking about who makes the best golf clubs, we can't skip TaylorMade. TaylorMade offers some of the best-quality iron golf clubs in the industry.
The focus of TaylorMade clubs is on game improvement; hence it is perfect as a beginner set.
What makes TaylorMade irons stand out from the rest is its crispy sound and feel when you hit a shot. If you're a fan of straight ball flights with excellent forgive, the sturdy frames of TaylorMade irons are perfect.
Some professional golfers who use TaylorMade are:
Tiger Woods

Rory McIlroy

Jason Day

Dustin Johnson

Jon Rahm
Aside from being one of the best golf club brands, PING is also one of the oldest brands around. The name of the brand birthed from the sound that the founder heard as metal stuck a golf ball.
In a way, you can consider the brand as legendary. It offers the most forgiving set of golf clubs, which, in itself, is already remarkable.
PING was also the first golf equipment manufacturer to offer high-quality clubs using investment casting and first to offer factory fitting.
These innovations allowed better quality control and reduce the costs of custom fitting.
However, using PING irons, even amateur players can launch longer and hit with higher spins. All these qualities plus exceptional consistency, the brand offers the best clubs in the market.
You won't get disappointed with the clubs' overall look and design.
Some professional golfers who use PING are:
Bubba Watson

Lee Westwood

Mark Wilson
Cobra Golf is one of the leading golf equipment manufacturers, making them one of who makes the best golf clubs. The founder of the brand is the former Australian golf champion, Thomas Crow.
The success of Cobra was kickstarted by the Baffler, a fat-head club that offers excellent assist through lies.
Cobra offers a full range of clubs, including irons, drivers, fairways, wedges, hybrids, etc. The brand also features club customization with discounts for student golf teams.
Some professional golfers who use Cobra are:
Jayson Dufner

Rickie Fowler

Bryson DeChambeau

Johan Edfors
Unlike the other brands on the list, Parsons Xtreme Golf or PXG is a relatively new-comer in the industry.
In 2014, it entered the growing list of golf club manufacturers and had since then taken the market by storm. The founder of the brand is the billionaire and GoDaddy EO Bob Parsons.
PXG offers expensive but high-quality clubs, which is best for seasoned golfers. The brand designs, manufactures, and sells a full line of custom-fitted golf equipment, accessories, and other products.
Some professional golfers who use PXG are:
Zach Johnson

Chez Reavie

Ryan Moore

Lydia Ko
Cleveland Golf is one of the top answers on the question, "What brand of golf clubs are the best?" The brand offers customized wedges and innovative golf equipment.
During the company's humble beginnings in 1979, it focused on producing replicas of classic clubs. Hence, it was initially known as Cleveland Classics.
Cleveland was also the first to market wedges that offers multiple bounce options on the sole.
Today, Cleveland is among the top brands that sponsor world-class Tour players. At the same time, they also emphasize their innovative clubs for golfers at every level.
Some professional golfers who use Cleveland are:
Ben Crenshaw

Gary Koch

Larry Nelson

Bobby Wadkins

Larry Mize

Brad Bryant

Charlie Beljan

Graeme McDowell

George McNeill
If we talk about what brand of golf clubs are the best in-game improvement, Wilson is the top on the list.
The brand has been a leading golf equipment manufacturer for over a century. Wilson produces irons that are perfect for beginners and average players who are looking to improve their game.
With Wilson's iron clubs, you can expect accuracy and forgiveness with every shot. Since the designs of the brand's clubs are simple, it may not be the top choice of those who like showing off.
Some professional golfers who use Wilson are:
Nick Faldo

Arnold Palmer

Ben Crenshaw

Pádraig Harrington

Gary Woodland
For those who like playing with clubs with an excellent sound and feel, Mizuno is the brand for you. Mizuno offers top-quality golf clubs and the best irons in the market.
They also have the best hybrids, fairway woods, and drivers in the industry. Mizuno clubs are perfect for both beginner, intermediate, and seasoned golfers with its workability.
Indeed, until Tiger Wood turned professional in 1996, he used to play with Mizuno golf clubs.
Some other professional golfers who use Mizuno are:
Tiger Woods

Jonathan Byrd

Luke Donald

Scott McCall

Stacy Lewis
Does Brand Matter When it Comes to Buying Golf Clubs
Now, you know what brand of golf clubs are the best. All the brands stated above are with the money, with superb performance.
Some players may opt for their full club set to be the same brand. Others will handpick each type of club and choose the best ones from different companies.
Either way is fine because your preference is the main criteria in choosing your golf clubs. At the end of the day, it is your choice on which brand to buy from.
But undoubtedly, you won't be disappointed with using any of these brands since even the golf experts recommend them.
However, even knowing what brand of golf clubs are the best, does it really matter? The answer would come down on certain deciding factors.
Here are some advantages and disadvantages of purchasing branded clubs:
Advantages
Branded golf clubs are smoother to play with.

They offer better forgiveness and workability.

Branded clubs are made with high-quality materials.

Assure that the quality of the clubs you're buying has been checked and evaluated by a professional.

Having professional Tour players as a brand's endorser ensures the club's credibility.

You have a comprehensive list of brands to choose from.

Can easily evaluate its qualities as you can find a lot of online reviews.

Enjoy what you paid for and avoid knock-off clubs.
Disadvantages
For those on a budget, the prices of branded golf clubs are not a good bargain.

It can be a waste to buy very expensive clubs for beginners. It is because you are still in the midst of learning your playing style. Hence, the clubs you buy initially will not be the type of clubs you're going to use as you improve.
By looking at the advantages and disadvantages of purchasing branded golf clubs, you can assess if it is the best decision for you.
If you have no issue with the budget, then I highly recommend buying from any of the brands above. However, if you're quite short on money, then I advise otherwise.
In Conclusion
In this article, we've uncovered what brand of golf clubs are the best.
According to your standard and criteria, you can choose any of the brands stated above.
Buying golf clubs can be costly.
That's why you need to evaluate and purchase a new set with care.
Once you do, try out your new clubs and enjoy every round in the course.
Last Updated on March 2, 2023 by Paul Roger Steinberg