What is the best golf GPS watch on the market? You are probably thinking about buying a golf GPS watch. Or maybe you want to get a better model. Whichever the case, you should get the best.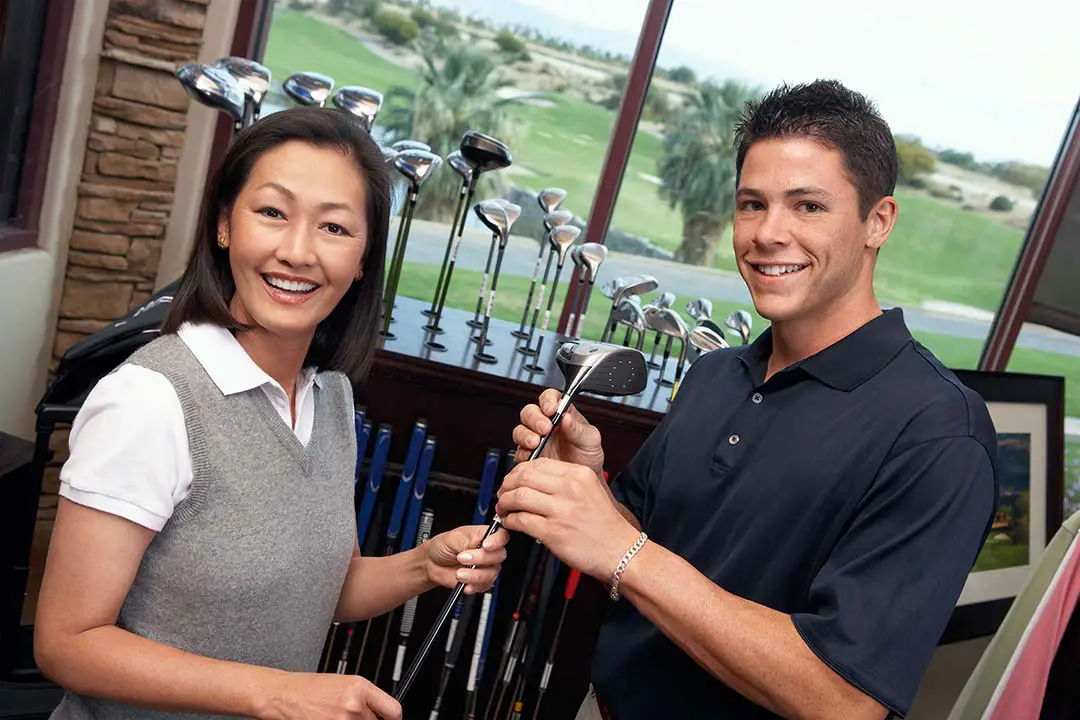 Technology is slowly changing. Of course, this doesn't just apply to golf watches. It is an all-round affair happening everywhere.
Do you recall those days we used to have bulky TV sets? Now we have smaller models. You might also recall the times we used huge mobile phones. Now, people are going for smaller and compact devices offering similar or better services.
Distance-calculating golf devices are also changing. Instead of those huge and bulky rangefinders, people are now opting to have compact and less bulky golf GPS watches.
How do you identify the best golf GPS watches?
Factors to Consider When Buying Golf GPS Watches
Of course, most wearable devices cost an arm and a leg. However, GPS watches are something else. They are more costly. Therefore, one needs to get value for their money. In that case, what is the best golf GPS watch on the market? I have covered what you need to consider below.
Watch Features and User Experience
You need to check the navigation system. How easy can one operate the gadget? This is an important factor. You don't want to get something too complex. At the same time, you don't want to get a simple gadget that doesn't give perfect details.
Consider the user interface before making a purchase. Additionally, check how convenient it is for you to wear the gadget around the course. Of course, the ease of use enhances your gaming experience. The gadget should improve but not complicate the game.
On ease of use, you should also take a look at the operating system. Ideally, the operating system affects navigation and access to different functions. Ensure the menus and navigation icons boast intuitive functionality.
Of course, you should also consider the screen. Check the size of the screen. I understand some people have thicker fingers. For that reason, ensure your fingers work perfectly with the screen. The screen should offer easy access to data and information. The brightness of the screen also matters a lot.
Weatherproof and Rugged Construction
GPS golf watches are used in different environments. For that reason, you will need something that resists water.
A rugged and waterproof golf GPS watch will guarantee durability. Of course, these watches are costly. Therefore, you can't be buying a replacement each day.
Most waterproof golf GPS watches boast a sealed design which keeps the internal parts safe at all times. When making a purchase, get those models with an appropriate IP rating.
About being rugged; this is also quite important. Get a tough and durable product. At the same time, ensure the watch is UV-protected. This way, it will stay safe even when exposed to harmful UV rays. Of course, UV rays could damage those models without protection.
Mapping Data Availability
Of course, golf GPS watches are accurate. They use satellite signals to give accurate distances and measurements. However, they need maps to give accurate course distances.
Most golf Apps offer up to 40,000 golf courses. However, not all watches offer the total number. Others offer 30,000 and even lower than that.
Although advanced watches automatically load the courses, less advanced models require manual loading. Advanced golf GPS watches even offer regular automatic updates of the courses.
Some courses aren't pre-mapped. Therefore, you might have to do it manually using WIFI.
Green Data
The best golf GPS watches offer green data. Having a green mapping function helps a lot. Additionally, advanced brands even offer a bird-eye view of the course. This is an added advantage to the user.
With the over-view feature, one gets more accurate data. You also access better parameters. When on an unfamiliar course, you will find this feature quite useful. For that reason, get a watch with advanced green data functions.
Excellent Pin Adjustments
Ensure you go for those models offering effective and advanced manual pin adjustments. First, this feature allows one to effectively and accurately get the actual position of the flag and distances too. Another thing, the feature offers customized distance calculation.
When looking for the best golf GPS watch, you might want to consider picking the models offering the manual pinseeker function.
Excellent Yardage Information
What is the main function of a golf GPS watch? Well, the main function is the yardage calculation. GPS technology accurately calculates distances between certain points and offers perfect information about the course.
The perfect golf GPS watches offer distances to the back, front and the center of the green. Additionally, top-grade brands also give hazard and bunker information.
Get a golf GPS watch that offers accurate and advanced yardage information.
Accurate Shot Tracking
This is another advanced feature available in most upper-echelon golf GPS watches. What does the feature do? Well, it allows one to easily track the distance of each shot. This way, one can perfectly determine the clubs for different shots.
With several shots, you can tell which club to use at different distances. Of course, you start calculating the distance immediately after taking the shot. The move to the position where the ball lands and you will determine the distance covered.
Excellent Battery
You don't want your golf GPS watch running out of battery after a few holes. For that reason, you should get a product whose battery lasts long.
Of course, the rule of the thumb should be the ability to strike all the 18 holes. Some watches offer several hours of use. However, other batteries only last a few hours.
Therefore, what is the best golf GPS watch on the market? First, ensure that the battery lasts long so that you don't end up disappointed.
What is the best golf GPS watch for 2020?
Well, the answer is just above. I choose not to be specific so that I leave room for you to explore the latest models and brands. However, ensure the brand you pick This way, you will take accurate shots and be confident.
With this information, you are now good to go. Go ahead and shop for your preferred golf GPS watch.
The best golf GPS watch ought to offer accurate yardages, excellent shot tracking, and hazard information and boast a long-lasting battery.
Parting Words
What is the best golf GPS watch on the market? I have covered this topic exhaustively. Having given you the tips on how to choose the best golf GPS watch, you can go ahead and select the model that best suits your needs.
Just ensure it isn't too expensive. However, it should deliver the desired results. For instance, a golf GPS watch should be compact and durable. You don't want something bulky on your wrist, do you?
Something else, get a golf GPS watch with a long-lasting battery. It should also offer accurate distance measurements.
Last Updated on April 21, 2022 by Paul Roger Steinberg