If you are a beginner at golf or just want to buy a new bag, then you in luck because we will discuss here where to buy golf bags.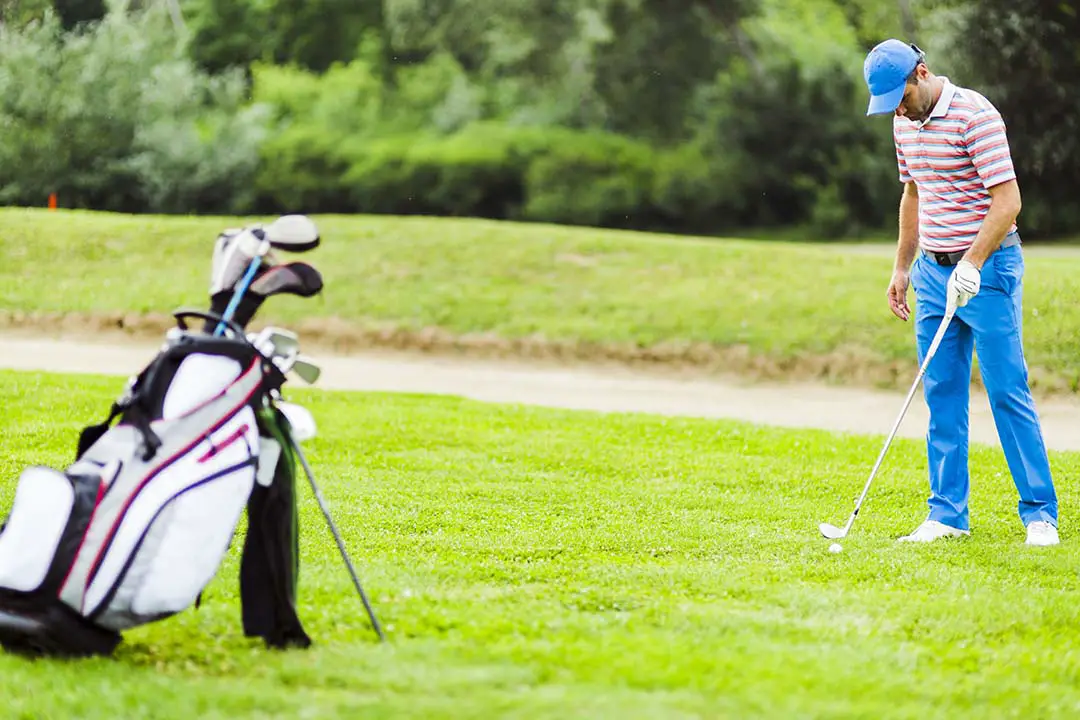 We are not talking about random places that you can find around you.
Instead, we will be talking about the best places to buy golf bags!
If this sounds great, then buckle up your imaginary seat belt as we take you to a virtual tour of the best places to buy golf bags!
Where To Buy Golf Bags?
Are you looking to buy a new golf bag or your first one? Then, you are probably asking the questions: "where can I buy golf bags?" or "where can I get golf bags?".
Well, we are going to answer those questions right here!
Dick Sporting Goods is a famous place to buy your golf necessities. So, whenever you ask the question "where can I buy golf bags", then this is the top place on our list for you to go!
They offer a lot of golf brands to choose from, and they even have sets tagged as the "Best Price Guarantee".
The Best Price Guarantee means that you can get the best golf equipment at the lowest possible price.
Moreover, you can make an advanced purchase through their website and schedule an in-store pick-up within an hour after making the purchase.
Besides that, you can also opt to have it shipped quickly right at your doorsteps, and it is for free!
You should also note that they are not just the best brick-and-mortar shop to buy golf bags; they also have the best website!
Through the online Dick's Sporting Goods shop, you can enjoy the robust selection of golf bags, reasonable prices, and read tips for free.
As per their advice, you can learn about custom golf clubs, the different types of golf bags, how to choose the right golf bag for you, and many more!
Are you searching for a credible online retailer of golf bags? Try checking out Worldwide Golf Shop. They have listed about 30,000 golf equipment for sale on their website.
You can get flash sales at any time of the day, so be sure not to miss that out because you can get discounts as big as $100 off your purchases.
Worldwide Golf Shop also offers free shipping for customers who have purchased more than $99 worth of their products and 90 days Satisfaction Guarantee return policy.
You can also browse their golf bag collection and pick which category you want to buy a golf bag from! You can choose from categories such as men, women, kids, or even left-handed.
These categories are based on player-types, so your golf club purchase will be tailor-made and fit for whoever would use the golf club you bought from them.
They also offer golf bags from the most prominent golf brands such as Callaway, Ping, and Wilson.
They also offer a FAQ section on their site to further help you with your golf needs before making any purchase from their website.
Each of their listed items features a performance review and rating section given by those who bought and used an item from them before.
All of these features help any buyer, including you, to make wise purchases.
Admittedly, there are only a few online retailers out there that give this much information to their prospective buyers, and you can be sure that they are doing this not just to make a quick buck, but to help you out on your purchase.
The Golf Galaxy is the daughter company of Dick Sporting Goods, and as their name implies, they are a literal galaxy of golf bags, clubs, balls, and many more.
They offer a lot of brands so you can trust that you have a lot of choices. Therefore, if you are asking about "where can I get golf bags?", Golf Galaxy is right there to cater to your needs and preferences!
Their website is very easy to navigate as items are sorted out by classification, such as golf clubs, golf bags, golf balls, golf apparel, and many more.
Aside from that, when you click on golf bags, you will see that they are also sorted by types such as tour bags, cart bags, stand bags, lightweight bags, and a lot more.
You just only have to choose what you are looking for, specifically.
It is also a big plus that they are leveling up their protocols to adapt to the new normal brought by the pandemic as they offer a contactless curbside pick up!
See? They value both your love for the game of golf and your safety.
Therefore, if you are looking for a place with a heart to buy your golf bags, choose Golf Galaxy!
Mistakes When Choosing Where To Buy A Golf Bag
Now that you know where to buy golf bags, you must also learn that there are mistakes made when choosing where to buy a golf bag.
When you are not used to purchasing golf equipment, you probably would just wander around and buy the bag that catches your attention.
However, if you want to get the best deal, you also have to find the right place to buy golf bags.
With that being said, here is a list of the top mistakes when choosing where to buy a golf bag!
When you think of buying new golf accessories and happen to know a friend who also loves playing golf, you tend to ask that friend about where to buy golf bags.
Of course, he or she leads you to his favorite place to purchase his or her golf needs. You don't know if this shop offers the best deals and have a lot of choices for you to choose from.
Therefore, instead of joining the bandwagon, do your research about the shop first!
Fixing your eye into one shop
The reason why we ask where to buy golf bags is for us to compare different shops and learn about what they can offer to us.
If you are a person who does not like scouting and canvassing, you might not just get the best deal out of your money when you buy a new golf bag.
This is because you did not look for their shops and did not compare the prices that they offer and the brands they sell.
If you want to get the best value for your money, stop fixing your eye into one shop and start scouting for another shop that offers golf bags!
Not considering the proximity factor
When looking for a place to buy golf bags, an essential factor that you should consider is if it is accessible from your location.
Other consumers forget about this one when they search about where to buy golf bags. They just tend to look for the best deals and thought that they could save money from purchasing from those shops.
However, if that shop is too far away from them, going there to avail of the deal will be false savings, and the reason behind that is because you incur transportation costs.
Not looking at what can they give you
Maybe you have money to spare, but a wise and practical person would always look for what a shop can give him or her for her purchase.
The shops can provide coupons, warranty, freebies, services, and more.
These things add value to the worth of your money. Therefore, instead of just asking where to buy golf bags, ask about what those shops can offer you.
Things To Remember When Buying A Golf Bag
I want you to get the best golf bag for you, so aside from discussing where to buy golf bags,
here are a few things to remember when purchasing a golf bag!
You are buying a golf bag not just because it is aesthetically pleasing but because you need something to store your things and protect your gold clubs. Choose a bag that has a lot of storage provisions, and dividers to protect your golf club.

Choose a bag that is not that heavy. Remember, you are going to carry your bag in the field while playing. You don't want to waste too much energy carrying a heavy bag; you would want to reserve that to swing to your full potential!

Buy a new golf bag that expresses yourself. The designs are more than just colors and prints- they are there to reflect your personality. You can even buy a lot of golf bags and alternately use them based on how you feel during that day!
Last Thoughts
I hope that I was able to help you out about where to buy golf bags with this article!
Just remember the things written here, and I am sure that you will be able to find a shop with the best deals and the best choices!
Last Updated on March 2, 2023 by Paul Roger Steinberg