If you are into golf, having a complete set of golf clubs and golf balls is not enough – you should also ask yourself, Which golf bag should I buy?, because bags are an essential part of your golf ensemble.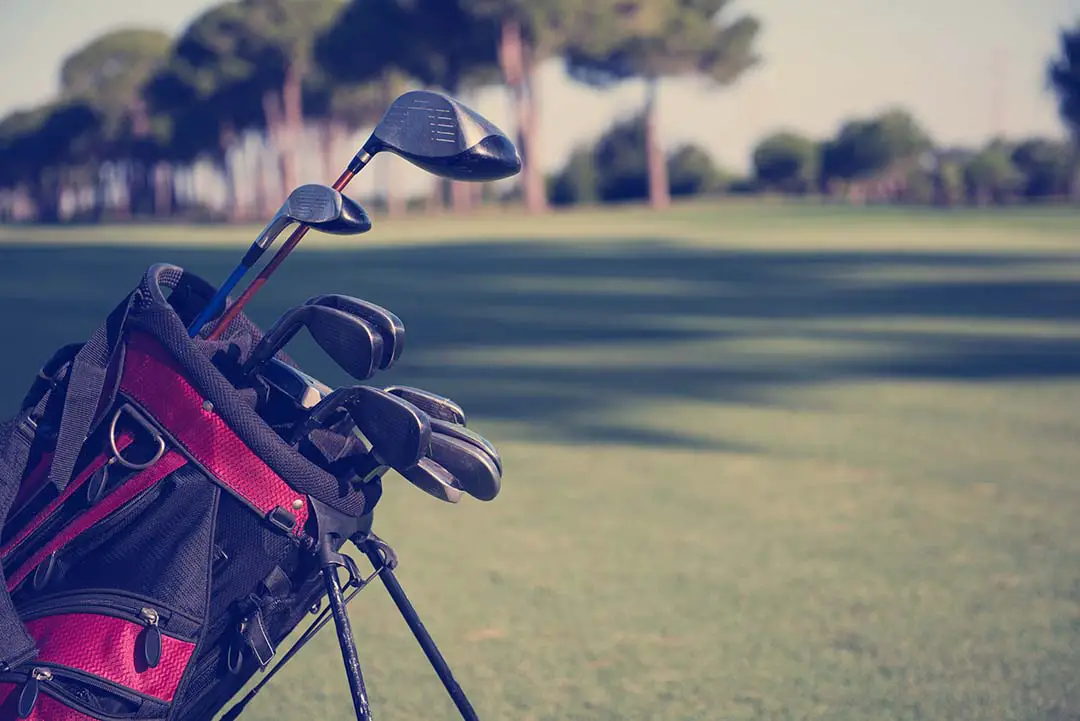 However, since there are numerous golf bags out there in the market, it can be quite difficult, even frustrating, to choose the bag that fits your needs.
This article will give you some tips and tricks to help you find the perfect golf bag for you.
Which Golf Bag Should I Buy?
A variety of sports activities require equipment such as rackets, balls, and specialized tools.
Due to the bulkiness of these sports gear, bags are also deemed a necessary part of an athlete's must-haves. This is very true in the case of golf.
You cannot expect to go into your friendly tournaments just by carrying your full set of golf clubs using your bare hands.
A good golf bag will help make your golfing experience more enjoyable and worthwhile. But don't worry – buying golf bags is not as scary as it sounds.
To answer the question "which golf bag should I buy?", all it takes is a little bit of research and some introspection. You may refer to golf guide books or browse the internet for this.
Know the Different Types of Golf Bags
Not all golf bags are created equal.
Despite the fact that they are supposed to carry your clubs, they are also manufactured for specific settings, so you have to know the types of golf bags prior to making your purchase.
This saves you from the mistake of buying a bag that does not suit your needs. Generally, golf bags belong to five categories.
These categories differentiate golf bags mostly based on their scope or application.
Based on their name, these bags are made to be carried by golfers as they play around the course.
Their straps are designed like those of a backpack to ensure movability, and they are also lightweight.
A special type of carry bag is the Sunday bag, also called a "pencil". Sunday bags have limited features, making them fit for casual golfers.
These bags are derivatives of the carry bags.
The difference is that stand bags are equipped with a rigid skeleton and retractable legs so that they can stand vertically for easier retrieval of golf clubs.
Compared to carry bags, they are a bit heavier, but they can still be carried around.
In case you are wondering which golf bag to buy and use in large golf courses, then cart bags might be for you.
They have a built-in feature that allows them to be mounted in golf carts or trolleys.
They have more compartments to accommodate a full set of clubs, tees, and golf balls.
These bags tend to be the bag of choice in the professional golfing community.  Aside from the usual paraphernalia, clothes and water bottles can also be placed inside tour bags.
As a trade-off to the spaciousness, these bags are extremely heavy, and they are usually carried using a trolley.
If you are asking "which golf bag should I buy so that I could bring my equipment with me?", then travel bags are your obvious choice.
These bags are designed with thick paddings, as well as lock provisions so that your golf equipment can travel with minimal risk of being damaged or even being stolen.
Knowing these types of golf bags will give you an idea of what you really need, and it is helpful that you research their features thoroughly before purchasing.
Know the Different Brands of Golf Clubs
You have to look for manufacturers and brands that have stood the test of time.
Yes, you may opt to buy golf bags that are from inconspicuous stores, but this could compromise the quality of the golf bag that you will get.
Purchasing golf bags can be done by visiting an actual store or ordering online.
The benefit of the former is that you can ask the salesperson "which golf bag should I buy?" and then personally check the product.
However, online shopping is obviously a more convenient option. Luckily, most of the well-established brands now have platforms for selling their products online, saving you from the hassle of actually going to their stores.
Here are some of the world's favorite brands of golf bags.
These brands sell their products all around the globe. It is helpful to look them up on the internet to determine what golf bag to buy from them.
This brand has established its reputation as a golf equipment manufacturer.
Their stand and cart bags are highly sought-after not just because of the quality but also because of their aesthetics. Golf clubs are not the only thing that Callaway is good at.
You can choose from their wide array of cart, staff, and stand bags.
Innovations are Sun Mountain's edge against other golf bag manufacturers. They develop the design of their products to meet the ever-changing needs of the market.
For instance, some of their cart bags are equipped with a cooler pocket so you can put your snacks inside.
Again, this is not an exhaustive list.
There are hundreds of golf bag brands out there, and all you need to do is a bit of researching. That should address your "what golf bag should I get?" questions and then help you with the next steps.
Before You Buy
Now that you've done the necessary background check, you might think you are ready to purchase your golf bag. Not so fast, according to a golf bags buying guide.
Aside from knowing the different types and brands of golf clubs, you also need to assess yourself as a golf player before you can answer "which golf bag should I buy?".
Here are a couple of things to reflect upon before you make your golf bag purchase.
A golf bags buying guide regards this as a very important consideration for most people.
Brand new golf bags from well-known brands like TaylorMade are very good options because their excellent quality would make them last longer.
It might be tempting to get the cheapest golf bag that you can see, but remember that expensive bags are durable and they are more cost-efficient in the long run.
As an alternative, if you are short on budget, you may just opt to have second-hand golf bags, which you can get at much lower prices. Several websites offer pre-used golf equipment.
You just have to be judicious about your purchasing choices.
How you play golf is an effective determinant that can help address queries like "which golf bag should I buy?".
If you play professional golf, a golf bags buying guide recommends that you use high-end golf equipment to help boost your performance.
This means you have to get hold of a golf bag with more partitions, thicker paddings, larger size, and so on.
As an example, you may choose a cart bag over a carry bag if you play in a larger golf course.
However, if you only play golf casually with friends or colleagues, getting golf bags with fewer features would be just as fine.
Sunday bags are good enough for beginners and those who play occasionally.
Consider your preferences
Sometimes, there is no need to refer to any golf bags buying guide to answer the question "which golf bag should I buy?".
Checking yourself for your personal preferences is a good enough compass that will help you select the appropriate gear for you.
Do you prefer walking over riding golf carts? Then get a carry bag or a stand bag.
Do you like lighter bags better than heavy ones? Then go for a brand that is known for its lightweight products.
Do you like putting all your golf gear – clubs, tees, balls, shoes, clothes – in one bag? Then select a golf bag with more compartments so it can carry everything that you need.
It is really important for you to assess yourself regarding the qualities of a product that suits you. Your preferences are never printed in any golf bags buying guide.
Yes, consulting resources like the internet is very helpful, but at the end of the day, it is you who will be using that golf bag so you really have to know what you want.
Go Get that Golf Bag!
Getting yourself a golf bag may sound like a daunting task at first because it is such an essential part of your golfing ensemble.
In reality, however, answering the question "which golf bag should I buy?" is not something that golfers have to fear.
With some research, self-assessment, and maybe talking to other golfers, you can buy the golf bag – or any golf equipment – that fits you best. So, what are you waiting for?
Go get that golf bag! 
Last Updated on March 2, 2023 by Paul Roger Steinberg