Admit it. You need a good golf GPS. Sometimes we don't know which golf GPS to buy. Well, I have detailed information for you.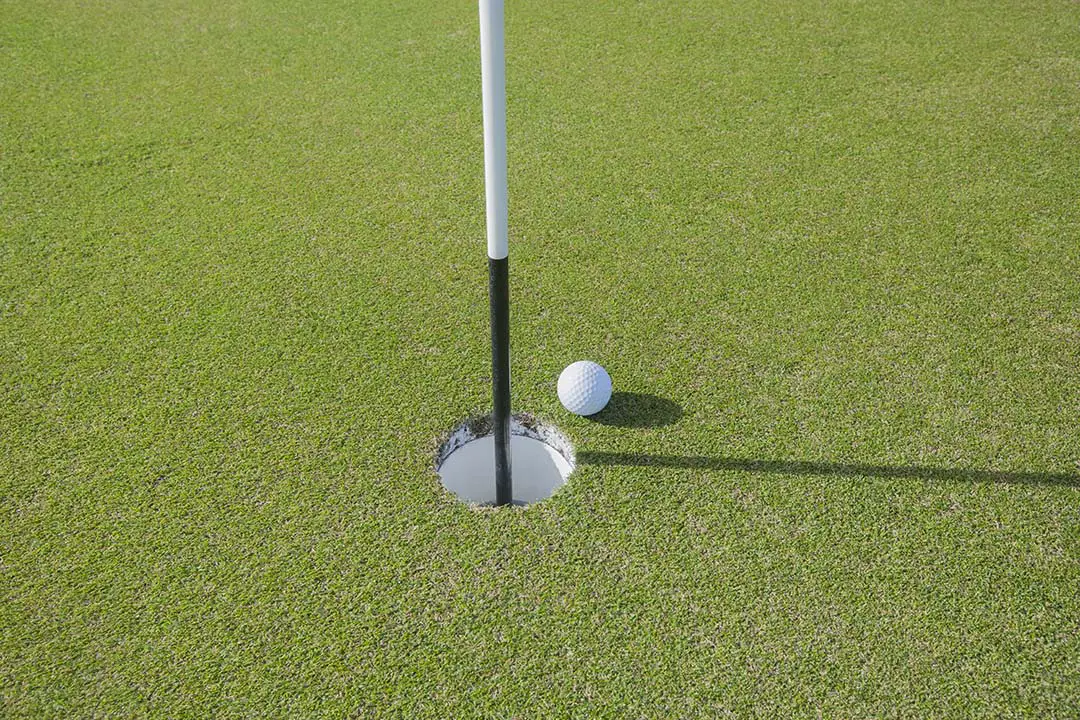 The journey for golf GPS has been long and turbulent. However, we are now experiencing the latest and most advanced GPS technology.
We have many golf GPS devices. Therefore, identifying the right model might not be an easy task. Truth be told, falling the flops is an ABC affair.
How do you know which golf GPS to buy? Let's look at the features you need to consider below!
What to Consider When Looking for Golf GPS
To know which golf GPS to buy, you should consider several aspects. Of course, you don't want to spend on a low-quality product. At the same time, you don't want to spend a fortune on a golf GPS while you can get something nice at a fair price.
In that case, how do you identify the best golf GPS?
Accurate Distance Information
This is the first thing. Of course, golf GPS devices are used to get yardages and distances. Even though they offer additional information, distance information is the first priority.
Of course, you want your GPS device to give accurate information and data. Additionally, you also want to easily read the information displayed.
Therefore, when looking at accuracy, I also refer to the ease of accessing that accurate information. Of course, the GPS device should include distances at the front, at the back and also the center of the green.
If you get golf GPS offering hazards and doglegs is an added advantage. Some golf GPS devices also offer yardages. These are even better for golfers.
Touch to Target
This is a special feature offered by high-grade golf GPS devices. They offer quick and instant determination of distances by a single touch of the target. Therefore, you can easily get the distance to different points on a course.
What is the importance of this feature? Well, since you touch the target, you can easily get the distance to different points and not necessarily to the flag. You can also determine the distance from your spot to a bunker or a layup zone.
Should golf GPS have this feature? Well, some don't have the feature. However, those offering touch-to-target functions offer better results. In that case, they are the best.
Effective Shot Tracking
You also want to track your shots. This is only possible with the best golf GPS devices. This is a special feature. It works in a special mode.
To activate the function, you click on your golf GPS watch. After that, you easily track the distance of a specific shot. At the same time, you can also use the average distance of several shots to determine the club's appropriateness.
How does this feature operate? First, you will click the "begin" button. After that, you take the shot. After that, drive towards the golf ball then click "end" when you get there. This way, you will know the distance of that shot.
Like mentioned earlier, this feature helps one make better club decisions in the future. For instance, if the shot goes to 150 yards using a specific club, then you repeat the same shot three times and take the average distance. Afterward, you will know when to use that club in the future.
Pre-loaded Courses
This is a great feature for golf GPS devices and watches. This isn't a feature enjoyed by those using the usual rangefinders.
How does this feature work? First, most golf GPS devices come with over 3000 pre-loaded courses. For that reason, you just select the course you are using then activate it.
Of course, manual downloading of golf courses is a pain in the rear. And yes, it is an ancient practice that is now outdated.
Having pre-loaded courses saves you the hassle of manually downloading them. Some golf GPS devices even offer up to 45,000 courses.
Additionally, the best GPS watches offer regular updates. They update the courses automatically when there are changes. Of course, some watches update the courses when connected to a WI-FI. However, some do it while offline.
For that reason, when considering which golf GPS to buy, give first priority to those models which come with pre-loaded courses. These ones will save you unnecessary hassle. Those which automatically update the courses offer added advantage.
Automatic Course Recognition
This is an advanced feature reserved for those upper-stratum golf GPS devices. First, this feature ensures that you have accurate recognition of different courses. Therefore, you don't need to manually select the courses.
Of course, GPS easily detects locations. For that reason, it will detect your position and then adjust easily. This feature might not be available with those low-quality models. However, advanced golf GPS devices will offer the function.
When deciding on which golf GPS to buy, consider getting the ones that offer automatic course recognition. This way, you will save time and play more effectively.
Green Mapping
What is green mapping? Well, this is an advanced feature that allows the golfer to get the real shape of the green. The main significance of the feature is the fact that it helps when you are far away from the target and wish to get the actual appearance of the green.
The feature also helps one aim better and more accurately. It will help the golfer determine the width and depth of the green. Therefore, it minimizes the chances of making mistakes.
The golf GPS devices with this feature offer better and more accurate results.
Manual Pin Location
This is another cool function. It helps one get an accurate pin position on the green. It is also called the pinseeker function. After getting the pin, the golf GPS device accurately calculates the distance between the golfer and the pin. The distance is yardage.
This feature also helps one get distances on the front, back and at the center of the green. It is an advanced feature available for high-quality golf GPS devices.
Excellent Water Resistance
You won't be playing on sunny days each time. Of course, drizzling could start at any time. Therefore, you need something with excellent water-resistance. This way, you will be safe even it rains.
Excessive sweating could also destroy golf GPS watches. Therefore, water-resistance saves you the headache of getting a new device often.
Effective Swing Analysis
Advanced golf GPS devices offer effective swing analysis. However, duds don't. Why do you need swing details? The details give a clear picture of your shot. For instance, you get swing speed, launch angle, swing path, and ball speed.
With swing analysis, you can easily adjust your shots. The feature also helps one correct their faults. For that reason, you get better results and improved performance.
Long Battery Life
You don't want to stop before finishing your round due to low battery. Therefore, when considering which golf GPS to buy, get something with a powerful battery. This way, you are assured of better results and performances.
A long-lasting battery should take you through the entire 18 holes. However, some brands can't even last the first 8 holes and you will need to recharge.
The golf GPS you buy must last the entire round.
You don't want anything too complicated. Therefore, pick a golf GPS that offers easy navigation. Of course, most golf GPS devices offer easy usage. However, some might not be so easy. If you are a beginner, consider getting something a bit simple.
Of course, ease of use depends on your skills. If you find a complicated GPS device perfect, just pick it. However, I would suggest something less complicated.
Do Golf GPS Watches Work?
People ask me this question quite often. If they didn't work, they wouldn't be so popular. The answer is simple, golf GPS watches work perfectly. In fact, they are among the best reliable golf rangefinders.
They come with several benefits. For instance, they are compact. They also offer more details like slope and swing details. They come with pre-loaded courses and are more accurate.
However, the watches differ based on the brand. Some brands offer less features than others. However, the watches work perfectly and give accurate yardages.
Easy to Use Golf GPS Watch
Which is the easiest to use golf GPS watch? This is a rather subjective question. When posed to a group of people, each person will most likely give a different answer.
Therefore, it depends on personal preferences. However, we have those renowned brands which will most likely get more mentions. For instance, Apple watches and Garmin watches will definitely appear more than once.
Where to Buy Golf GPS Watch
After determining which golf GPS to buy, now you need to know where to buy it. There are several places you can get the best golf GPS watches.
Amazon offers several brands.
Visit the websites of specific manufacturers and place an order.
You don't have to restrict your search to online platforms.
Get a golf GPS watch offline. For instance, you can check local stores.
Buy from friends who have several or have advanced to a better model.
In Summary
To know which golf GPS to buy, this is the ultimate guide for you. The details above will help you make an informed decision when buying a golf GPS.
Always consider the quality, accuracy, features, and material. Of course, the best doesn't have to be the most expensive. Likewise, don't pick the cheapest models.
Last Updated on March 2, 2023 by Paul Roger Steinberg