You might wonder about who buys used golf clubs. Well, as a matter of fact, golf accessories, especially, golf clubs can be really expensive.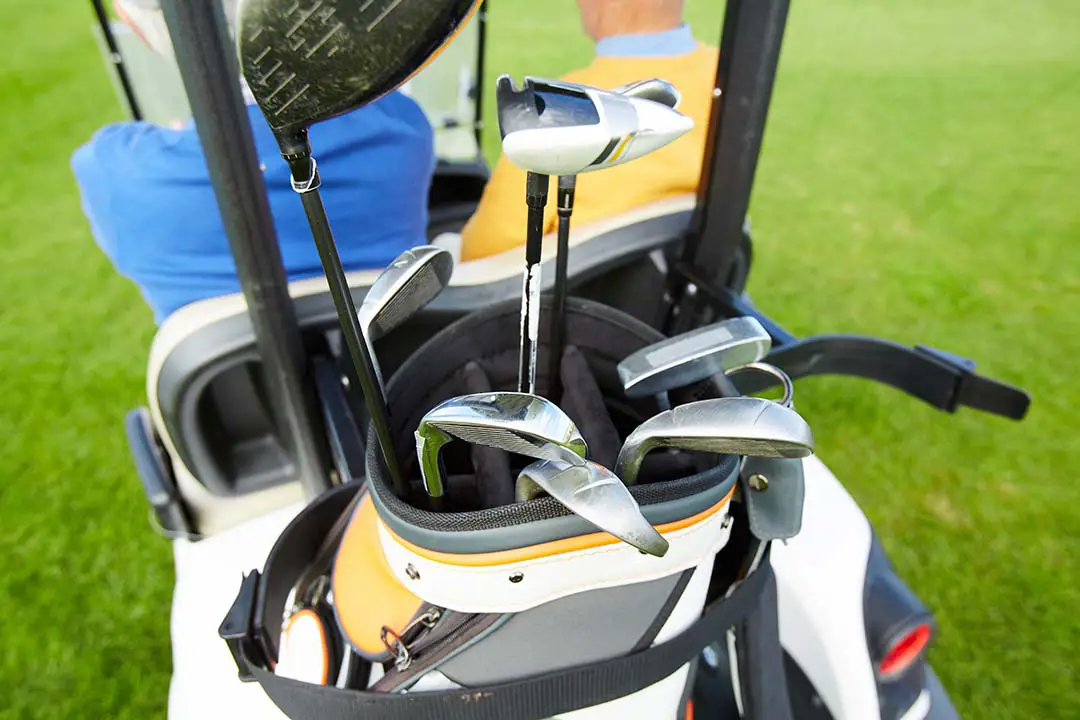 Who buys used golf clubs?
So, if you are a newbie in the field, considering buying second-hand golf clubs is a practical choice. The answer to the question "Who buys used golf clubs?" is logical.
Beginners who are still trying to find out how serious they are in pursuing golf are usually the ones who are attracted to buying preloved golf clubs.
The reason behind this is because they are unsure whether their inclination into playing golf is just a phase or if they are going to take it seriously in the future.
Used golf clubs could still be a good find if they are still in good condition, and it suits your playing style.
If the used golf club is from a recent vintage collection, then it would be a huge bonus for people who buy golf clubs that have been used previously.
Such a person who buys used golf clubs because you want to save off your golf purchases or just complete a vintage collection, then some research and guidance from knowledgeable sales-persons or golf enthusiasts would go a long way.
However, there can be doubts about someone who buys used golf clubs. They can think that preloved clubs have served their purpose already and cannot be good as buying new ones.
This is the reason why we have written this guide for anyone who buys golf clubs that are pre-owned by somebody else.
Believe us or not, you can find a used golf club out there that can fit your body type, ability, and pocketbook!
Guide to buying second-hand golf clubs
As promised, here are the steps that you should consider if you are someone who buys golf clubs that are already preloved.
The first most important step in this project is to carry out extensive research.
Moreover, it is important to have guidance about the ideal materials, sizes, and shaft flexibility from someone who is already a veteran in playing golf.
Also, for someone who buys used golf clubs, user reviews, and buyers guides which are both available online can provide essential information.
The next most essential step is to fit the clubs to his or her body type.
Take note that most golf clubs come with a standard length shaft. However, if you are taller than 6'6 or shorter than 5 feet, then you must already get a custom-fit club.
It must be an inch longer or shorter than the standard length shaft.
Surely everything has its wear and tear, pre-owned clubs are not exempted here.
That is the reason why if you are someone who buys golf clubs that came from another owner, you must check if the clubheads are still intact.
Furthermore, avoid choosing pre-owned clubs that have rust and dents.
Think of buying a half set
If you are going to buy a full set, you must know that in a standard set of golf clubs you will find three woods (driver, 3 and 5 wood), eight irons (3,4,5,6,7,8,9, and pitching wedge), and a putter.
But, if you are a beginner who buys used golf clubs, you can save some bucks by buying a half set. That includes two woods (3 and 5 wood), four irons (4,6,8, and pitching wedge), and a putter.
Don't ignore modern technology
Quality golf clubs are worth your every cent. Some used golf clubs are cheap but will not do much to help you improve your game because they do have the latest golf technologies.
Even if you buy used ones, you should still look for clubs that will suit your play style or improve your game.
Do not focus much on cutting the cost of golf clubs if it does not help improve your game performance.
Another thing to consider is the putter. You should observe how the club feels in your hand when you grip it, when you swing, and when you hit.
Again, you should also look for a quality putter even if you are a person who buys golf clubs that have been used before.
Quality putters use modern golf technologies that can help improve your game and get you shots that you want off used clubs.
Other Used Golf Accessories
Reaching this point means that you are eager to pursue a newbie career in golf. It is a common fact that your gameplay will not be complete if you only have clubs.
So, instead of buying used ones, you might also want to consider completing your set up by buying second-hand golf clubs and balls.
For someone who buys golf clubs that are preloved, what better way to keep it neat and protected than storing it inside golf bags.
Second Hand Golf Bags
Golf bags help everyone, even people who buy golf clubs that have been used before, to store all their golf equipment.
Bags can store golf accessories such as tees, gloves, and balls. Here are the three most popular categories of golf bags:
Stand and Carry bags
As the name implies, these bags are the easiest to carry around. It has a built-in stand that can accompany a golfer on the field. It is usually made with nylon to ensure the lightness of its weight.
Cart bags
These are the bags that are designed to be loaded into a golf cart, but there are some variations that can be carried by hand as well.
Unlike the Stand and Carry bags, they are heavier because they have more pockets and larger storage capacity.
Staff bags
Professional golf players use these bags almost all the time. Like the Cart bags, they have larger storage capacity and can carry every golf gear that they need.
These bags are generally made from leather, can weigh up to 20 kilograms, and are not recommended for newbie golfers who are not used to carrying heavy golf bags.
It is very important for someone to appraise the golf bag, complimentary golf equipment, before buying one.
Below is a checklist that can help if you are thinking of buying a second-hand golf bag:
Zippers work properly and do not get stuck
Golf bag's material is not torn, crusted or worn out due to heavy usage or due to exposure to heavy rains or excessive sunlight
Pockets fit your golf equipment and do not have any tear or slits
Straps on your bag are durable and the padding of the strap is still in good condition.
Second Hand Golf Balls
Another complementary golf equipment to preloved golf clubs is second-hand golf balls!
These are perfect for those who want to practice and improve their game. It is also recommended for those that are interested in golf and want to start out small.
New players would no longer have to worry about losing or damaging expensive and newly bought golf balls to puddles or muddy waters.
These second-hand golf balls are much cheaper and can be expendable on your practice games.
There is also no significant difference between the quality of new and expensive golf balls compared to cheaper second-hand golf balls.
Players who want to use second-hand golf balls can be confident that these balls would not do much to affect the trajectory and distance of their shots.
The highest rating of golf balls is Grade AAA, and these can be considered good as new, but for a lower price than what is offered by popular golf stores.
The next is Grade AA, which has slight defects but is still good for everyday golfers and the last is Grade A balls which can have defects such as marks and fades but can still be used by new golf players and even veteran players.
Where to buy used golf clubs?
There are a lot of websites that sell used golf clubs, but you should check out 3balls.com. This website offers so many options for people who want to buy used golf clubs.
As of 2017, this site has over 40,000 golf clubs listed for sale.
Another website to check out is Globalgolf.com which has over 125,000 golf clubs listed for sale, and charge a flat rate of $6.99 for shipping, regardless of how many items you buy!
Golf Club of your Choice
Now that you know the answer to the question "Who buys used golf clubs?", it is important to keep in mind that quality should also be considered.
Whether you are looking for a cheaper golf club or completing a golf club collection, the golf clubs should still be able to help you in your game and allow you to get the shots that you want.
Last Updated on May 23, 2023 by Paul Roger Steinberg