There are many reasons why golf bags are important- the first is that they contribute immensely to the fun, classic, and healthy aspects of the game.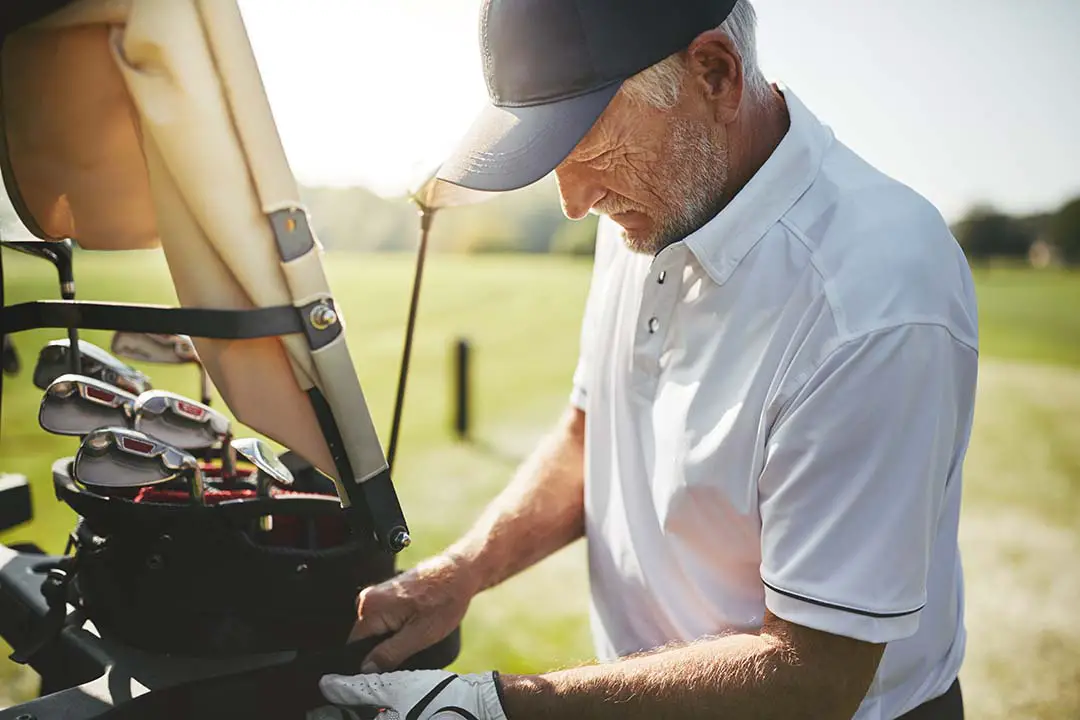 Why Golf Bags are Important for Every Golfer
While Golf Bags generally houses several golf clubs and other accessories, they differ in types.
Before we delve into why golf bags are important, it's best to understand the different bags.
In this article, you'll find out the many golf bags and how important they can be.
What is the importance of different golf bag types
Pencil bags are trendy among golfers. They are lightweight and are a thinner version of carrying bags.
Even at that, they can still accommodate a maximum of 14 clubs in a golf bag. Since they are thinly designed, snugly fitting them into your car or a locker won't be a hassle.
You can happily store your golf equipment on a hot summer day, but don't expect 100% protection during rain.
Not only are stand bags larger than the pencil bags, but they are also complemented with an additional stand for support when resting.
The stand springs out immediately you place them on the ground and rest at a comfortable standing position. It prevents your bag from getting dirty.
Plus, the standing position allows you to take out any club. The ease of use is one of the reasons many golfers would die for this golf bag.
Before choosing a stand bag, be sure to check whether the stand maintains good stability with the base of the bag.
The stand varies in quality, so you must be careful to not choose a fragile model that gets easily blown away by the wind.
Stand bags may cost more than a carry bag, but the quality you're getting in a stand bag is incomparable. Stand bags conveniently house your entire 14 clubs.
Which is one of the reasons why golf bags are important?
Unlike a regular golf bag, cart bags are designed exclusively for carriage on a golf cart.
The bags are tailored to senior golfers or ladies – a little large but fit perfectly into a push trolley. As with every product, quality varies (based on brand differences).
And if you'll be carrying them along with some extra accessories, there are available pockets created exclusively to store these materials.
You can find these pockets on either side, so you can easily access the accessories on a golf bag in a cart, which is also why golf bags are important.
And if rigidity is your priority, cart bag should sit above the carry/stand bag on your priority list. The plastic inner prevents wearing while keeping your bag waterproofed.
Cart bags tend to be a little pricier than carrying bags and more tailored to senior players who use cart or buggy.
Tour bags are the largest bag among golf bags with a 10 inches diameter. Pro tour players love this one.
These bags are large enough to accommodate all things golf accessories, including the extra space to pack some clothes, gloves, balls, waterproof, and more.
Many golfers love to take along their golf club for a trip down to the next state or the next country. This is where you need travel bags as they are designed explicitly for the traveling folks.
Traveling bags are available in different types, and it's all up to you to decide between the soft case or hard case.
As the name implies, the hard case one is weighty, sturdy and heavier than most travel bags, but as expected, you'll be getting solid protection to your golf clubs.
On the other hand, the lightweight case offers excellent protection but incomparable to what you'll get with the hard case.
It would be best if you clarified what you intended to do with the bag before choosing your case type.
Hard case travel bags are generally sturdy so they can withstand harsh conditions or the typical rough handling from baggage handlers.
Soft cases are lightweight and must be handled with extreme care; hence, you should store them in a 'bag-friendly' environment.
You should consider going for the travel bag with a wheel for extreme flexibility and movement around the car park or airport.
Other Golf Bags
Another reason why golf bags are important is for practice purposes.
And that's where golf ball bags come in. Take this bag along for your next golf practice at the green and enjoy the convenience of a lightweight golf bag.
Even with the lightweight nature, golf ball bags still packs all the spaces to accommodate many golf balls while fitting perfectly into the car boot.
You'll fall in love with this bag if you practice with your balls.
Being able to carry your shoe in a golf bag to the course is one of the reasons why golf bags are important.
Gone are the days when your car is stuffed with dirty grasses and sand from golf shoes.
Thankfully, shoe bags have taken over. You can check through various selections of shoe bags – an excitingly excellent gift for a loved one.
Why golf bags are a must-have among golfers
Many people have ignorantly questioned whether golf can be an excellent exercising sport.
Many studies have found that for every round you play in a motorized cart, you burn an equal 900 calories. Sounds great, right?
Imagine playing almost 5 to 6 rounds (do the math)
Neil Wolkodoff, a prominent entity in the center for health and sport science in Denver, found that you can burn up to 1400 calories if you walk a course for 18 holes gameplay.
So, with golf bags, burning calories is a breeze. Why not pack your clubs and go hit the green.
Realistically, golf is an expensive sport, but not the most expensive. Every round of using the golf stand/carry bag saves you between $20-$40 when you don't use the golf cart.
Might look little, but you're at least saving some bucks.
One of the reasons why golf bags are important is the freedom you get from carrying one.
Just pick up your bag, pack some clubs and accessories, and move anywhere you want to – feel good. Plus, these bags add some spark to the game.
Especially with carry bags, there's no room to worry about pushing some carts. Simply pack your stuff and get on the go.
And thanks to the lightweight and ergonomic design, carrying a golf bag doesn't get more comfortable.
With the many benefits of a golf bag, there are numerous reasons why golf bags are important.
Final word
There are many reasons why golf bags are important, and one of them is the convenience they offer.
While most bags provide the same basic functions, they are different in type.
Stand bags offer great convenience with the stands that act as an additional stand for support when resting.
The cart bag is tailored to senior golfers or ladies. While it is a little large, it fits perfectly into a push trolley.
We also have your and travel bag designed for exclusive comfort.
However, manufacturers designed their bags to ensure that the maximum 14 clubs are kept at bay.
Last Updated on March 2, 2023 by Paul Roger Steinberg