Whether you are a beginner golfer or a senior golfer, the primary question usually is what golf balls are made in USA?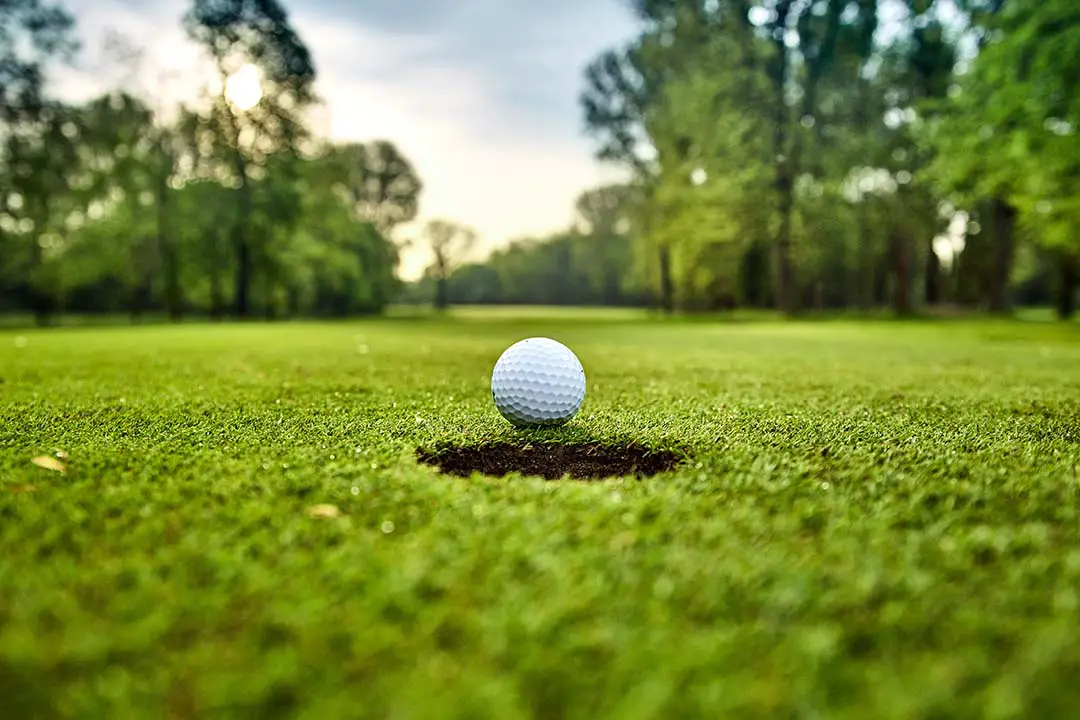 Golf balls are made from different materials around the world, but it has been recognized that the USA produces some of the highest quality golf balls on the PGA Tour.
Indeed, the world of golf has been populated with various American brands, not just with clothing but even with golf balls.
Due to the sudden increase in foreign investments, it has not been easy to directly answer this question.
Below, we will discuss the details of each popular type of golf balls made in USA.
What Golf Balls are made in USA?
So, what golf balls are made in the United States? Of course, you would not be surprised to see that top brands such as Titleist, Bridgestone, Taylormade, and Callaway be on the list!
With this, let's dive deep into each type of golf ball.
For these golf balls, the three major manufacturing plants are located around New Bedford, Massachusetts, and the United States.
In the market, the two most competitive golf balls being bought from this brand are the Titleist Pro V1 and Titleist Pro V1x.
The most interesting thing about this golf ball manufacturing company is that they freely invite golf enthusiasts to come and visit their production facility.
Witness first-hand how they manufacture these Titleist golf balls made in USA. So, if you are going to ask what golf balls are made in USA, this will definitely be on top of our list.
Bridgestone has been making golf balls in Japan for some time now.
However, for the past few years, Bridgestone took the leap and has shown a deeper commitment to designing their premium golf balls made in USA.
Besides being a major tire maker, Bridgestone also has a line of high-quality golf balls.
If you are wondering what golf balls are made in the United States, Bridgestone will not be out of the competition.
They are extremely delighted to be producing all of their golf balls in the United States.
In fact, if you ask what golf balls are made in China, this golf ball is also included in that list.
Recently, the Taylormade Golf Balls had been manufactured in America.
In 2013, Taylormade built a new plant in Liberty, South Carolina, which is about 28 miles from the company's original factory.
With their great innovations, rapid market penetration, and international recognition, their company has significantly improved its market position.
In order to retain their competitiveness, their production ability needs to be strengthened by sustaining their production capacity.
One of their most famous golf balls is the Taylormade Tour Response golf ball, which is also made the same way golf balls are made in China.
When you look at this golf ball, you are actually looking at a ball that makes use of 100% urethane cover.
This was made to create a soft impact on your golf club, resulting in a lower spin trajectory. It also has improved ball movement. They have made it with low compression to ensure that it could fly greater distances.
Lastly, it is available in various colors such as white or high-visibility yellow to suit your preference.
Callaway golf balls are also made in the United States. They have manufacturing plants in California, but the majority of their golf balls are manufactured in Massachusetts.
Everything that they produce is designed and manufactured in Carlsbad. Callaway, which is one of the golf balls are made in the USA, has spent $50 million for 3 years to expand its business in the area.
How are these golf balls made in the USA manufactured?
After learning what golf balls are made in USA, we will now proceed to learn how they are made.
The recent advances in manufacturing technology, it has helped these companies to produce extensive progress in the quality of golf balls made in the United States.
Their machines conform to the highest level of criteria in the production industry, the same way what golf balls are made in China.
Throughout the past decade, the procedure of how golf balls are made has been continuously changed into what it is today.
Today, golf balls are usually made of rubber and plastic materials. It has a distinctive architecture that enhances its aerodynamics and stability.
Which one should you buy?
We've gathered the best golf balls to help you get ready for the upcoming golf season. For our top golf balls selection, we chose some of the best brands made in USA.
Finding the right golf balls 2021 can be tricky to navigate. Usually, we tend to think that the golf ball is not as important as other gears.
This is a challenge because of the impact your performance will suffer. To get the best golf balls, it's best to do your own research.
Advancement in Manufacturing Process
These manufacturing companies are committed to maintaining quality products, and most of those are which golf balls are made in the USA.
Because of the high level of satisfaction to level golfers get from using these American-based balls, they continue to support their businesses.
There has been no decline in the number of people playing golf. It is due to this invention that we can know the number of golf balls made each year.
This is why manufacturers keep updating their line of goods, in response to new and novice golfers.
The common manufacturing processes are uniform to all of these companies such as core mixing, grinding, core molding, urethane cover, x-raying, buffing, painting, and hand checks.
The manufacturing process doesn't stop at making the golf ball.
Besides this extremely convoluted and time-consuming process, golf ball manufacturers use computer programs and X-Ray machines to ensure that the balls are flawless.
The quality management system is very critical to the golf ball manufacturing process.
Final Thoughts
As shown in the article, there are numerous golf ball companies starting up their golf manufacturing facilities in USA.
We have learned which golf balls are made in the USA: Titleist, Bridgestone, Taylormade, and Callaway.
If you ask these companies why their golf balls are being produced there, they will say that it is due to the extremely cheap labor prices.
Which makes it possible for them to continuously supply golf balls without compromising quality.
In fact, it is known that the best golf ball manufacturing company is Titleist as they get to produce the most number of golf balls every year which is over millions!
If there are specific golf balls made in USA that you love the most or you want to talk more about other golf balls made in other countries, such as what golf balls are made in China, we invite you to email us so that we can talk about it more!
Last Updated on May 22, 2023 by Paul Roger Steinberg