When you already have too many golf clubs in your house, you can donate it to a charity, but the question here would be "Where to donate golf clubs?".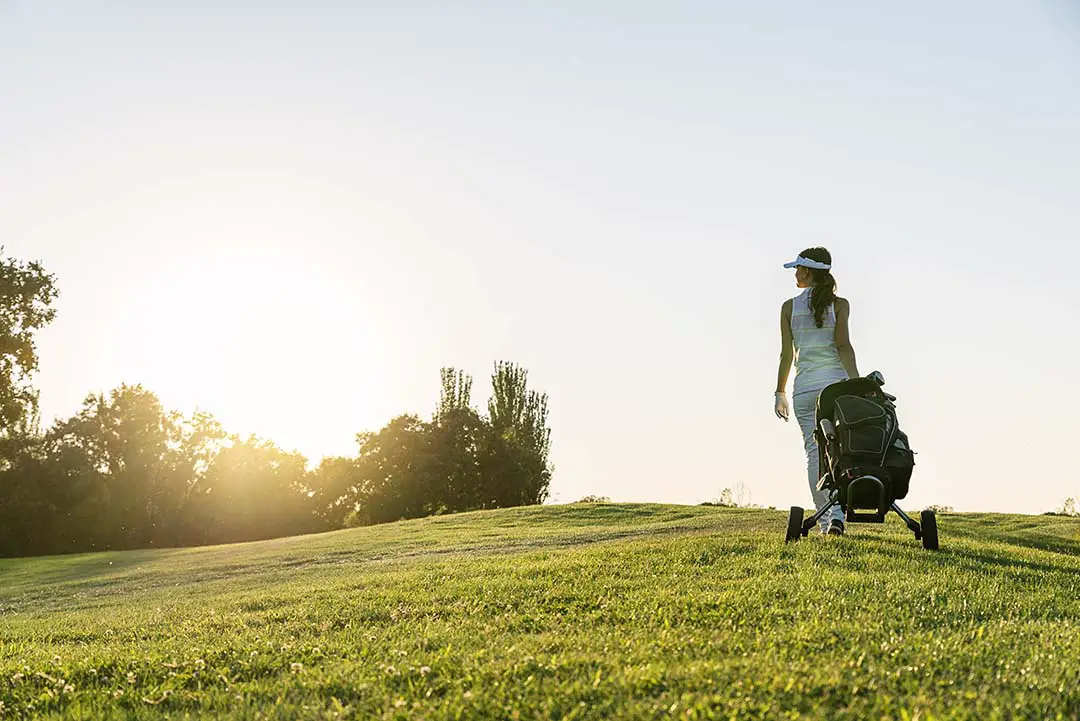 There are lots of charities out there, and the things that you already consider trash may be a treasure for them. Donating golf clubs it has a good purpose- it can surely put a smile on someone else's face.
Where to donate golf clubs?
There's a lot of golf clubs in the world, and it's tough to keep up with all the new ones that are released every year. If you're wondering what to do with your old golf clubs, there are plenty of place to donate golf clubs that will gladly take them off your hands.
Golf clubs can be very expensive, that is the reason why there are people who want to enjoy golf but cannot afford the equipment for it, so they rely on golf equipment donations.
If I were looking for a place to donate golf clubs, I would start by asking around at my local club or course. They might have someone who is interested in taking on some extra gear without having to pay anything for it.
I would also search online to see if there was a place to donate golf clubs in my area that might take them. The U.S Golf Association has an extensive list of organizations and charities that are looking for golf club donations.
So, if you are well off and have some extra clubs at home that you are no longer using then it would be best in donating golf clubs to help someone enjoy golf.
If you are eager to donate your old clubs and ask where to donate old golf clubs, then here is a list of the charities and organizations that will be very happy to accept your golf club donation.
Do you know Tiger Woods? Well, he is one of the world's most renowned golf players. As a way of giving back, he founded the TGR Foundation.
This foundation not only aims to raise awareness about the game of golf, but it also seeks out to empower underprivileged students.
They do this by educating the students in science, technology,  mathematics, and engineering. Furthermore, they instill a team-player mindset in these kids and assists them in going to college.
There is a huge probability that some of these children will aspire just to be like Tiger Woods who is the one who helped them through.
So, if ever you have any unused golf clubs sitting somewhere in your stockroom or basement then a golf club donation would be much appreciated. First on our where to donate old golf clubs list is to the TGR Foundation and fulfill someone's dreams of becoming the next Tiger Woods!
There are people who fought bad most of their lives just to keep us safe.
While we are doing our normal life routine, they are out there fighting wars and sacrificing their own lives. And do you think their fight stops when they retire?
For some, it might, but for most, it doesn't.
They continue fighting their own battles such as trauma, depression, and many more. This is the reason why you can help them even just by donating old golf clubs.
So, where to donate golf clubs for veterans if you want to help? Well, one of your choices is the Birdies for The Brave which is a charity founded by Phil Mickelson and run by the PGA Tour.
They put a lot of effort into making sure that they can support, care, and give important services to the military personnel, veterans, severely injured heroes, and their families.
You can donate your extra golf clubs to them and make their favorite pastime more special!
Don't have that many ideas for old golf clubs?
Then, we suggest that you donate it to The First Tee. This organization helps in growing the game of golf by continuously introducing it and its inherent values to young people.
They spearhead and organize after-school and in-school programs, teaching golf to children coming from all walks of life.
Also, they help reinforce values such as respect, perseverance, and integrity through the game of golf.
So, if you want to share with them in making a difference, donate your golf clubs that are not yet more than six years of age and other golf accessories!
This will help change children's lives and make them better.
United States Disabled Golf Association
The United States Disables Golf Association is founded by a person who has cerebral palsy.
His name is Jason Faircloth and he has an incredible connection with this organization. They host golf events for disabled golfers all across the United States.
The players that participate here are the living proofs that disabilities cannot hinder you from doing what you want. Such a wonderful and huge statement, right?
Therefore, if you want to support them in raising awareness that disabilities are not hindrances, then donate your golf clubs to them!
Fellowship of Christian Athletes Golf
If you are a religious person and at the same time loves playing golf, then why not support those two things together?
But, you may ask about how and probably about ideas for old golf clubs. Let us give you an idea: donate your golf clubs to a religious group!
However, another question will arise: where to donate old golf clubs if you want to do so? Well, one choice would be to the Fellowship of Christian Athletes Golf.
This religious organization supports athletes and coaches by helping them grow a bond with the Christian church and light up their faith.
Moreover, they teach them values such as integrity, service, excellence, and teamwork.
What are Reasons to donate your old golf clubs
Maybe your golf clubs have sentimental values and it will be so hard for you to let them go.
But if they are just sitting there and collecting dust, then maybe it's time to give it a new purpose and get them a new owner who can use them actively?
I know it's going to be hard for you to let go, however, let us try looking at the bright side by reading these reasons to donate your old golf clubs.
Technological advancements are fast to come. You can buy a new model today and in a few month's time, the manufacturers will release a better one.
So, if you are fond of having updated golf clubs and stocking your old ones in the basement, then it would be better to donate them and help someone else who cannot afford to buy new clubs.
By letting go of your old golf clubs, you are actually making space for a new one.
And, don't think that it stops there, it is actually giving off mutual benefits because you are able to help someone in reaching their dreams.
Spark the interest of a youth
The youths are the future and by donating golf clubs to the youth, you are actually perpetuating the game of golf.
But, these youths sometimes don't know what they want yet. They are still waiting for a door of opportunity to open up or for a sign to show up.
Who knows that by donating golf clubs to them, we could spark interest and ambition.
Maybe that's the sign that they are waiting for and they could actually be one of the world's greatest golfers just because of that.
Donate Golf Clubs to Veterans
As mentioned before, there are veterans who suffer from mild to serious trauma and depression.
By donating your golf clubs to them, you are helping them to forget about the pain, fear, and guilt that they are feeling.
Plus, it is their favorite recreational activity!
While you are done asking where can I donate used golf clubs, start thinking why should you donate them. One of the reasons is to grow the game. If you really love golf, then you don't want it to be another long-forgotten game.
By donating golf clubs, you are equipping more and more people to be able to play golf and raise awareness about its existence!
So if you do not have any other things to do for old golf clubs, donate it to grow the golf game!
There are underprivileged but highly-skilled players out there.
They find buying golf clubs to be a lot expensive. When you ask them, they dream of participating in tournaments but the reason that they cannot is because of the lack of golf equipment donations.
So, if you have any extra clubs out there, donate it to them and make a dream come true!
Other ideas for old golf clubs
If you have already asked countless times about where can I donate used golf clubs and still cannot find a place to donate golf clubs to give it to, then here are other ideas for old golf clubs that you might find helpful.
One of the ideas for old golf clubs is to trade-in when you are going to buy new golf equipment.
Clubs, especially when taken good care of, do not easily lose that much value, so if you will trade it in, you can actually save a lot of money.
There are people out there who are willing to buy second-hand golf clubs because they are working on a tight budget.
So if you do not have any more ideas for old golf clubs, then just sell it!
If you are an artsy person, then I'm pretty sure that you have lots of ideas for old golf clubs. No one is stopping you from making a craft out of it and displaying it in your home!
Wrapping it Up
People find purpose from what we think is already purposeless for us– this is true even for golf clubs.
Therefore, if you have some golf clubs that you can donate, don't think twice, ask where to donate golf clubs.
You can give it to a charity or an organization, and spread smiles on other people's faces!