If you're looking for an up-to-date cost of each golf club type, our golf clubs value guide will help. Golf equipment, over the last three decades, has experienced huge technical advances.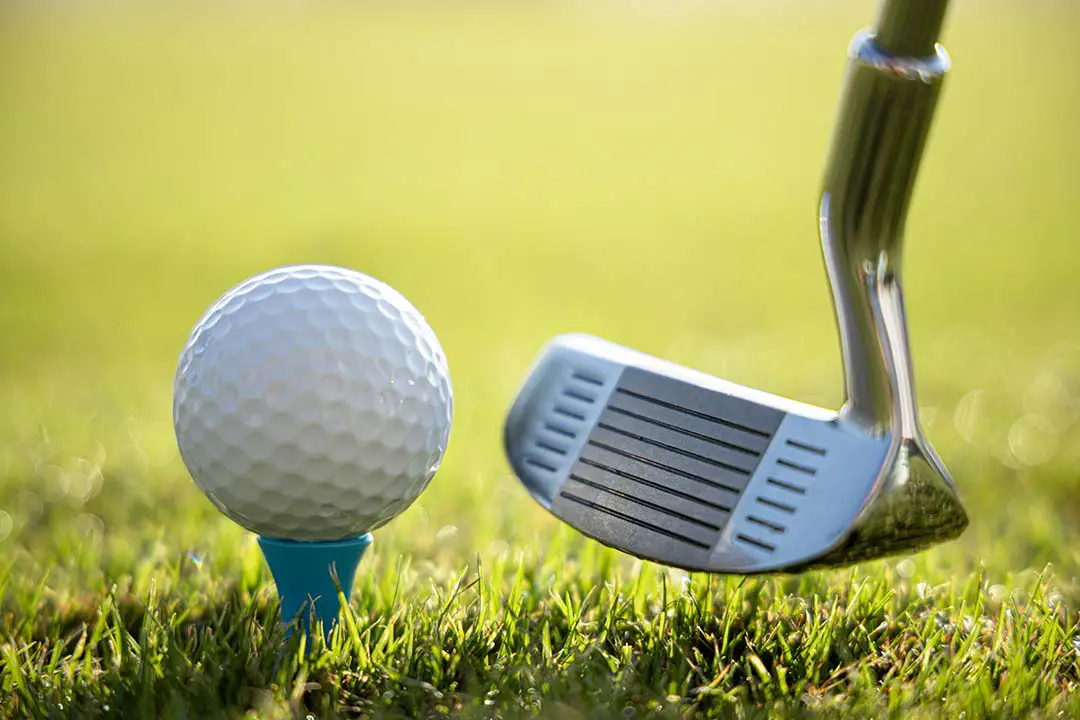 From club heads to shaft to grips and more, golf brands have incorporated high tech features into its equipment to allow golfers to play the game to their utmost satisfaction.
For example, there's an improvement in golf distance, and both novice and professional golfers hit the ball harder than their predecessors did in the past.
However, this advancement comes with a price – The cost of purchasing golf clubs has skyrocketed.
Golf Clubs Value Guide: Your Golf Clubs Worth
The complete set of golf clubs for average golfers goes from as low as $100 to as high as $1,200. While preparing this golf club's value guide, we noticed a surprising trend in golf club prices.
The average cost of a complete set of golf clubs is the same (in some cases, lesser) with the average price of the set of each component, such as iron.
For example, let's consider the men right-handed golfer – a complete set costs around $355 while the set of iron comes at $886, which was almost double the price of the full sets.
Sounds insanely wrong, right? On average, complete sets should cost more than individual components of the golf club.
But the reverse is the case, and here's why; in the golf world, complete sets of clubs are mostly targeted towards beginner golfers.
Pro golfers prefer to customize their golf set according to their gameplay style – Driver, putters, iron, etc.
This approach is something professional golfers think will help them play to their strength in order to achieve better results. And it works!
Therefore, many brands prefer to manufacture clubs for individual needs rather than a complete club sets which are usually termed 'a generic option for average players.'
Because of this new trend of golf club customization, the price has, however, increase.
As aforementioned, one of the notable improvements in the golf world is the increase in driving distance. Today, a typical golfer drives the ball 11 yards more than its predecessors in the 1960s.
The advancement is not free. There's a price to pay, and it's in the increasing cost of individual clubs.
When it comes to drivers, you can find low-end models for as low as $21.99, and higher models can also go as high as $699.99.
It's uncommon to see a driver model that goes as high as $1000. Additionally, when it comes to fairway woods, the complete set of club vs. individual club price trends does not count.
You can get decent fairway woods for as low as $30, but if you're eyeing a top of the line model, you might be looking to churn out about $600.
The good thing we noticed in this golf clubs value guide is that it's easier to find a driver and fairway wood combo that supports your swing.
But, as you know, be prepared to shell out a couple of hundred dollars.
Hybrid & Utility Clubs
First and foremost, before we get into details about hybrids, always try not to confuse hybrids with fairway woods (it's pretty easy to use them interchangeably)
Hybrids usually have the same length and lofts with the fairway woods – a big reason why they are used interchangeably. But they are totally different.
If hybrids are not already in your golf arsenal, we recommend adding one to your bag.
Apart from being easy to hit, our golf clubs' value guide also found that hybrids (especially for men) are generally cheaper than fairways woods.
While fairway woods for men cost nothing less than $200 (most times, more), you can easily find hybrids for less than $200.
"Standard set of irons" trend is fading away
Comparing the average cost of clubs has always been tricky, but with the 'set of irons,' it's freaking trickier. And that's because the 'standard set of iron' is gradually going into extinction.
About three decades ago, if you asked a professional golfer to give an example of a standard set of irons, a large percentage of them would loudly shout '9 irons, 3-iron, to a sand wedge.'
Today, the composition of sets of the iron clubs has changed completely.
Thanks to the advancement in the utility irons and hybrid clubs along with the different varieties of wedges. Today, sets of iron could be anywhere from 3, 4, 6, or even 7 to 9 iron to pitching wedge.
Unlike before, when players only carry one pitching wedge, today, they can carry up to 4 wedges of different lofts between 46- 64 degrees.
Some top golfers are popular for carrying five wedges in some courses.
Why some sets of golf irons cost as high as $2500
The answer is pretty boring. As with any product, sophisticated manufacturing processes and high tech features are some of the reasons why they are expensive.
How much do Wedges cost?
Back then, golfers only settle for nothing more than sand and pitching wedge as.
Today, everything has changed as the wedge market has met huge advancements. The marketplace is now full of different types of wedge, ranging from 46 degrees to 64 degrees.
Gap and lob wedges are a new addition to the typical sand and pitching wedges. Pro golfers will usually add 3, 4, or 5 wedges to their regular clubs depending on factors like the course design.
With plenty of choices to pick from, there's no denying that there will be simultaneous changes in price as well.
Nonetheless, you can still find wedges for as low as $20, but if your priority is to perform greatly with your wedges, then you should budget not less than $100.
Even before now, putters have always been available in different varieties. However, as with wedges, the availability of different options has skyrocketed lately.
The market is flooded with different imaginable types of putters available in different shafts, grips, weight, length, and virtually in all colors.
Some websites display hundred of putters varieties for sale. This development will affect prices, and today, don't be surprised to spend hundreds of dollars on 'putters.'
In fact, there are putters that will go as high $2000. Nevertheless, our golf clubs value guide is pleased to inform you that there are still a ton of putters for golfers on a budget.
Men golfers can still spend $100 on an excellent quality putter.
What are the factors affecting golf club prices?
From history and up till now, golf has been an expensive sport.
And as aforementioned, the boom in golf clubs' prices is mainly due to the introduction of different varieties of clubs and a significant hike in prices of high-end models produced by industry's top guns.
What are used golf clubs worth?
With the ever-increasing expensive prices of golf clubs, buying used golf clubs might be a wise decision (or a budget-friendly decision)
I personally suggest used golf, especially for beginners who are just getting their sporting feet on the ground.
I always advise beginners taking up the golfing route to avoid buying expensive golf equipment at the start of their careers. The main focus should be on getting the hang of the game.
As a beginner, you only need not more than two golf clubs, to begin with. Go for irons in the 7,8,9 ranges because they have more loft.
You don't want to cough out hundreds of dollars on a game that you have no idea whether it's going to pay you off in the long run.
Plus, establishing your swing in golf takes some time and some practices.
How much you spend on clubs is totally up to you and what you intend to achieve. Probably how long you plan to stay around in the golf world.
If your goal is to stay around for a while, you might consider investing in higher quality clubs that will last you a long time. Whatever your decisions, always consider your age and skill level.
As mentioned earlier in this golf club's value guide, as a beginner, there's no point in spending heavily on clubs if you're yet to set your feet on the ground.
You should get the full hang on your balance, stance, grips, etc. before deciding on what golf club is right for you.
Final Thoughts
I hope our golf clubs value guide has answered some of your golf pricing questions. The interesting thing about golf is that there's always a club set for you irrespective of your budget.
If you have a surplus budget to spend on a golf club, there are loads of clubs for you. And if you're a beginner on a budget, you can choose from the pools of club options on the marketplace.