If you've been struggling with finding the best picks for a golf driver, maybe it's time to check the most expensive golf drivers on the market!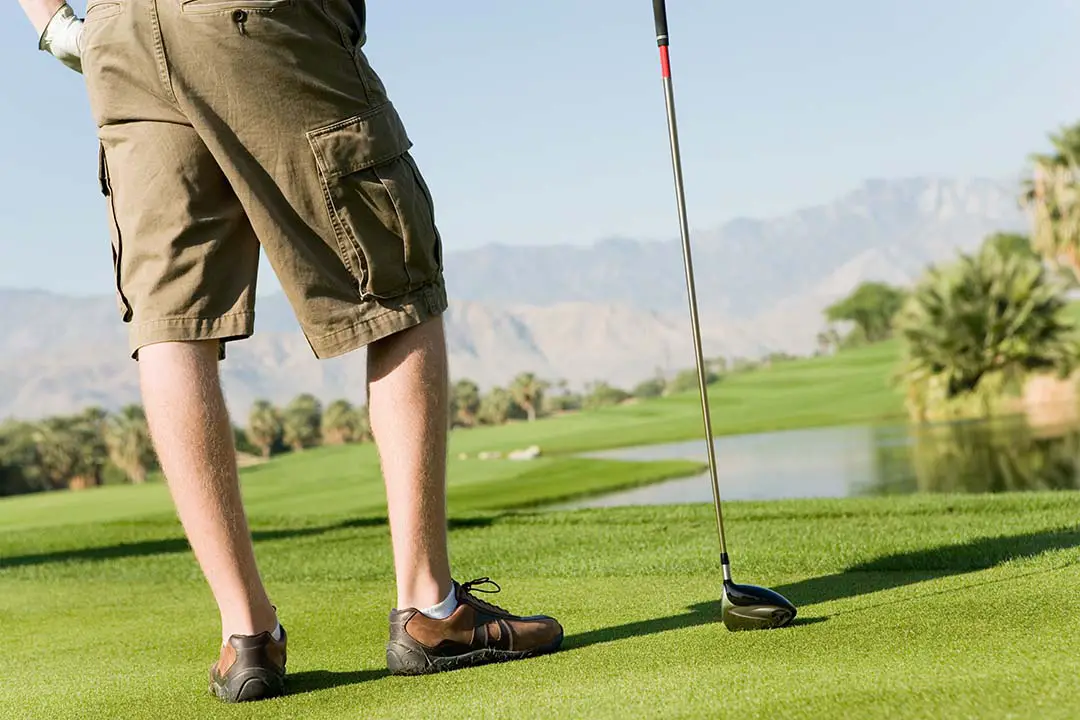 Although it can be a bit intimidating, by knowing which ones are priciest, you can have a better understanding of how much do golf drivers cost and be able to decide which golf driver to buy on your own!
What Are Golf Drivers?
A golf driver, or most commonly known as a 1-wood, is usually used by golf players on certain par levels to enhance the traveled distance of the golf ball.
Golf drivers create an observable difference when used, and it helps players perform better and, more so, improve their playing skills.
Despite drivers' prices changing year per year, it's essential to know how much do golf drivers cost on an average because it helps unease players due to its length and reliability.
A Quick History Check
Playing golf requires a lot of specific equipment, which is essential for every move within the game.
These include golf drivers which are from original equipment manufacturers (OEM) such as
which are some of the big brands in the golfing industry.
Back in November 2012, golf drivers cost around $400, but in the time being, the most expensive golf drivers of a regular kind would probably cost around $500 to $850.
Most Expensive Golf Drivers
Nowadays, a lot of golf drivers can be bought in various online shops such as eBay, Amazon, and a lot of other stores.
However, by knowing what is a mini driver golf club, you would understand its advantage compared to other golf drivers that are second-hand, and the most basic type of its kind.
But if you are looking for models that are stronger, more premium, and a bit classier, you can check out the list of the most expensive golf drivers to be sure:
If you're contemplating on which golf driver to buy, this pick definitely tops the list.
Established by one of the famous billionaire golfers, Bob Parsons, he used his dissatisfaction with golf equipment to channel his own brand and make improved versions of his own.
Known to be a brand with one of the best fits, you can get this sure steal for about $700.
Maruman Majesty Prestigio X Driver
Literally made out of gold, this golf driver majesty is at the top of its kind.
Made out of gold with Japanese origin, this specific golf driver is priced at approximately $2,200.
With technology so advanced, its usability does not only show on the outside, but it's a real jaw-dropper once used in the playing field.
For a price of more or less $2300, you can get this Japanese-styled golf driver as well.
Similar to Honma, Miura is a company that specializes in golf equipment using its premium quality materials and processing.
For a reasonable price, you get your hands on quality irons that can definitely improve your playing game faster than you know it.
Golf drivers from Honma Beres are created with utmost elegance and quality delicately curated by the makers of its custom fit specialists.
These golf drivers cost about $4700 because you can have special details such as name engravement, custom color changes, all within a well-known 5-star rating deal from their brand.
Priced at $49000, this golf driver antique is a classic of its own.
Manufactured by the sports giant, Spalding Company, this golf driver is one of the golf equipment finds you could keep and even put on a display.
Although it's made of wood, unlike the others, with the amount of prestige it has gotten in the past, it may as well give you additional inspiration come playing time.
Golden Putter First Lady by Barth & Sons
If you're into prestigious looking items, this is a good catch for long-time golfers.
The Golden Putter First Lady by Barth & Sons is one of the elegantly-looking golf drivers of all time.
With its material made out of 24-carat gold, micrometer coating, inserted diamonds, it's definitely worth it to be sold at $150000 per piece.
With all the various options presented above, you may be confused as to what kind of golf driver you should lean towards buying.
You don't have to worry because when deciding to buy a golf driver, there are different factors and aspects that you can consider, and it's usually a case to case basis depending on what you value the most!
Comfortability & Fit
When buying a golf driver, no matter how expensive it is, it's beneficial to be able to try it out first before purchasing it.
To make the most out of these costly choices, it's helpful to see if you're comfortable with the grip of the golf driver.
If it does not create any nuisances to the way you hold or even how your dominant arm functions typically, this can be a possible deciding factor for you.
Lie Angle
Once you get the hang of playing golf, you get to observe other factors that affect your playing performance as well.
One of these factors includes the lie angle, which has to do with the trajectory of your golf driver.
Observing these kinds of details with your golf driver pick can be helpful as well so that you can get to maximize the product to the best of its abilities.
Durability & Driver Life
Since most of the golf driver choices are of the most premium amounts possible, an excellent deciding factor would know how long should a golf driver last.
Like humans, even golf drivers have a certain lifespan! To be able to make the most out of your money, researching on the strength and material of the product would help you create better decisions.
Design & Material
If you're one to play with style, having design as one of the deciding factors for your golf driver purchase would be a good quirk.
Since most golf club areas kind of require you to interact with other golfers as well, it's not too bad to play with style!
Do you prefer gold plated drivers or the iron and neutral ones… that's up to you!
Brand & Reputation
Most of the time, golf drivers have a particular branding or reputation they own up to.
If you value these kinds of factors as well, it would be helpful to see which brands among the chosen picks are respected, as you could earn that respect from fellow players as well!
Final Thoughts
Interested in owning one of the most expensive golf drivers in existence?
Well, across the world, there are a lot of golf drivers from different brands, different countries, and various places of origin to choose from.
To make the most out of your money, it would be helpful to know what these top picks are and what could be possible deciding factors into purchasing your own!
In deciding to own one of the priciest golf drivers, it's essential to understand the purpose of golf drivers, how long should a golf driver last, how they are used properly in the world of golf, and so many other necessary questions.
If by now, you're still asking questions like what is a mini driver golf club, how does golf drivers affect my golfing performance, you've deepened your interest in the sport!
By knowing these essential basics, you can get the most out of your money and improve your performance as well.
Some of the most expensive picks that we've enumerated would come from the brands of Parsons Xtreme Golf, Maruman Majesty, Miura, Honma Beres, Palmer Patent, and Barth & Sons.
With these extremely reputable brands, you're sure to get an excellent golf driver at the price it's worth.
By knowing the different aspects that can serve as deciding factors before making your golf driver pick, you're sure to get quality even at a high quantity. Good luck with your next golf equipment shopping trip!