For anyone who has heard of Wilson golf clubs, what pops up in mind is, are Wilson golf clubs good? Quick answer: yes, they are!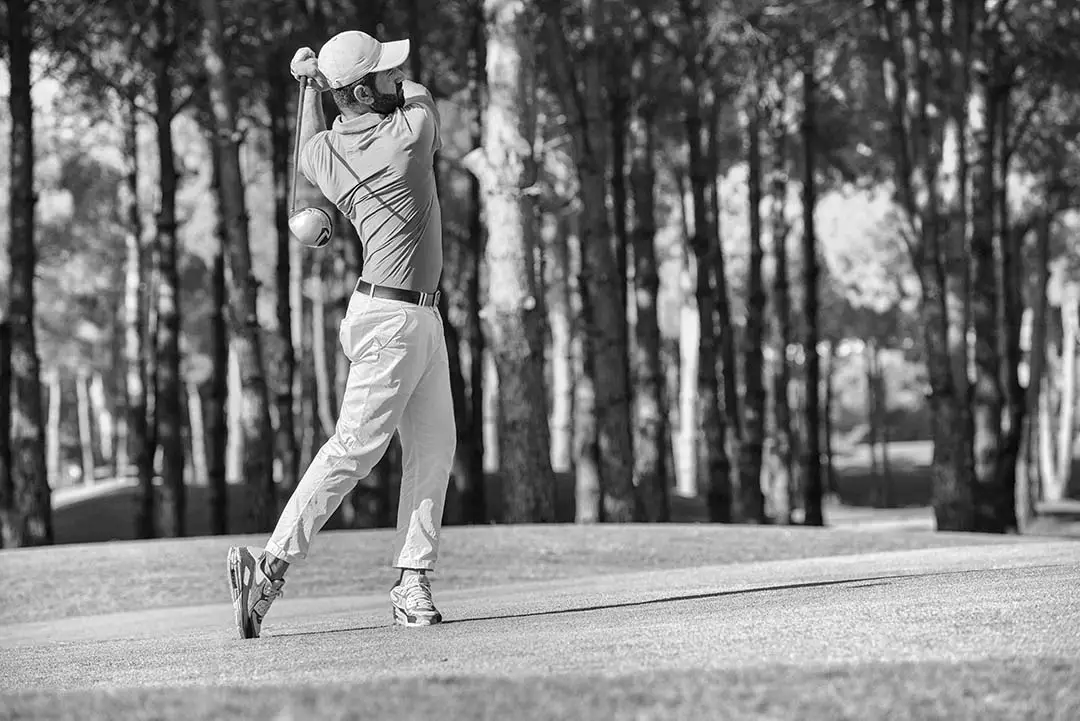 Are Wilson Golf Clubs Good?
Another thing that also comes to mind when investigating which golf clubs to buy is, 'does the brand prioritize trust?'
This relates to when you visit the pharmacy to get a drug for your headache; would you prefer to buy from Advil or just choose a generic brand that meets your eye?
No! You'd prefer to buy from a brand with a reputation!
That's the first, foremost, and the most impressive thing about Wilson. Wilson is popular for a reason. Good reasons!
The company continuously releases the best of the best golf clubs to golfers from across the world. For many years, golfers have been trusting Wilson, and they have not been disappointed.
That's why you should too. Hence, the right question is not 'are Wilson golf clubs good' but which Wilson golf clubs are best.
One of the best Wilson golf clubs is the ultra men's golf club set, which is perfect for both beginner and professional golfers.
Since we've partially clarified whether the brand is good or not, next is what makes these ultra men's golf club set stand out?
The first thing I noticed (and was impressed at) about these clubs is in the far distance, compared to the generic clubs I used previously.
Yes, I must confess. I've used generic brands in the past that I was ready to wipe off from my golf arsenal, and the Wilsons have proved to be a reliable replacement.
That said, Should you risk your hard-earned money to get one? Let's get into details on which Wilson golf clubs are best.
Get ready to hit the tee like Dustin Johnson with this driver. The big head of the 460cc titanium driver breathes power.
The big sweet spot in drivers with the massive head is a huge plus because you can still achieve maximum distance even if you don't hit the center of the head (you can still hit the sweet spot)
The forgiving driver reduces your hooks and slices, but that doesn't mean you're going to hit the fairways every time.
Remember, the driver is not a robot. I've seen many professional who uses this driver and still hit half their fairways. But, overall, you're going to see an improvement in your driving.
You only need some patience, though. Getting used to drivers with this massive head may take a little time, especially if your previous driver was smaller.
But, hey, once you get the full hang of it, you'll be amazed at how farther you can pound the driver. Not only does hitting the sweet spot sound good, but it also feels good. You will definitely love it!
When it comes to are Wilson golf clubs good, I have to share my experience with these clubs.
I faced a few issues with the fairway woods I used in the past, especially when it comes to getting used to them. I had more issues with the 3-wood.
Hitting the 3-wood off the ground was a nerve-racking experience for me.
Getting loft was difficult, and even when I do, I either slice or fail to hit a far distance. Using the club has been pretty tough, and I think I've heard several other golfers say the same.
Hybrids have been easier because they have a loft (although they can be tricky to use).
The Wilson's fairway woods and hybrid try as much to add loft to your gameplay and let you hit the tee easier than ever.
I've noticed a huge difference in my loft ever since I started using the 3-wood. It helps pulls the ball off the grounds faster.
Although I still have issues with my slice, the fault is with my swing, not the club. Even at that, my slice has been pretty decent – thanks to the 3-wood that does so much to minimize my mistakes.
Apart from the driver, the hybrid is a club I really adore so much as it does a spectacular thing – it saves the day.
Regardless of my horrible playing form, I still hit the right spot with this club.
If you're on the hunt for which Wilson golf clubs are best, the hybrid won't disappoint – you can hit a farther distance and achieve a solid trajectory with these Wilson hybrids.
You'll fall in love with it! Every part of the hybrids feels like a unique sweet spot.
The steel shaft of the iron is forgiving and super easy to use, unlike the ones used in the past.
You can always expect a firm grip with this iron (just as you would with the woods and hybrids), so there's no cause for alarm about losing control of your club or not being comfortable with it.
The massive sweet spot and the high precision you get on your shots are good reasons to admire these irons. The irons are straight that even the shots I mishit still go where I want them to.
The 48° pitching wedge provides enough level of lofts for great shots.
On the flip sides, there's no sand wedge. I suggest buying them separately as you will need them with your flop and bunker shots.
Wilson's putter is a club worth mentioning when it comes to which Wilson golf clubs are best. Their putter feels so light but sends the ball straight into the hole.
I'm cool with their putter.
However, every golfer has a personal preference. While some golfers prefer light putters, others would happily opt for the weighted version.
If light putters don't work for you, you can give the heavier ones a try.
Classic is the best word to qualify the Wilson golf bag!
This bag packs a lot of positivity, for the most part. Rest your clubs on the portable stand of this bag, while the padded dual strap allows you to walk easily around the course.
This Wilson's bag is durable and has rain hoods. It also comes with a headcover that houses your woods. Easily store your golf accessories in the many pockets of this bag.
Who should use Wilson's ultra men golf clubs
This set of the golf club is best for someone looking to learn golf from scratch, or a player who wants to get back on track.
So when it comes to whether or not are Wilson golf clubs good, just know that these clubs have everything in stock to get you your desired swings.
Once you get the hang of the game, you can always add more clubs to the sets.
But for now, you're good to go. As a beginner, there is absolutely no rush for extra clubs, because, at this stage, you cannot pinpoint the exact distance of your shot.
At this point, the most important thing is to focus on getting nice swings and not accuracy. This club set from Wilson packs all the necessary tools for your golf success.
Are Wilson's golf clubs sized for every golfer?
The length of a golf club determines how comfortable and playable it is. Too long? Become uncontrollable. Too short?
Club distance will be affected. Wilson golf clubs are best for golfers between 5'6 ″ and 6'2." These ranges will totally depend on the length of the arm, torso, leg, and more.
However, if your size falls in the mid-range, you're good to go. As a quick reminder: some services specialize in helping you modify your club lengths to fit perfectly into your body.
In a nutshell, when it comes to which Wilson golf clubs are best, the Wilson ultra golf clubs are a model to reckon with.
The game of golf is not a piece of cake unless you're Shooter McGavin. So starting with a beginner golf club like Wilson's' is the right starter choice.
The prices are also decently-set to cater to beginner golfers. The clubs could serve you for a longer time to come.
Wrapping up
After all that is said, are Wilson golf clubs good? Definitely!
The Wilson clubs are excellent pieces of golf tools created to improve your golf strategy, especially if you've struggled with poor quality clubs in the past.
With each Wilson's club, you can expect to hit the ball farther. The large sweet spot and the big head of the driver will help you take your dream shot – lengthy and accurate.
Get more lofts on your woods and hybrids (better than your previous ones) and improve your trajectories.
Last Updated on May 17, 2023 by Paul Roger Steinberg