Most modern bags come with partition for golf clubs, so if you're using an older bag and looking for a DIY approach to making bag tubes, you need to learn how to make golf bag tubes.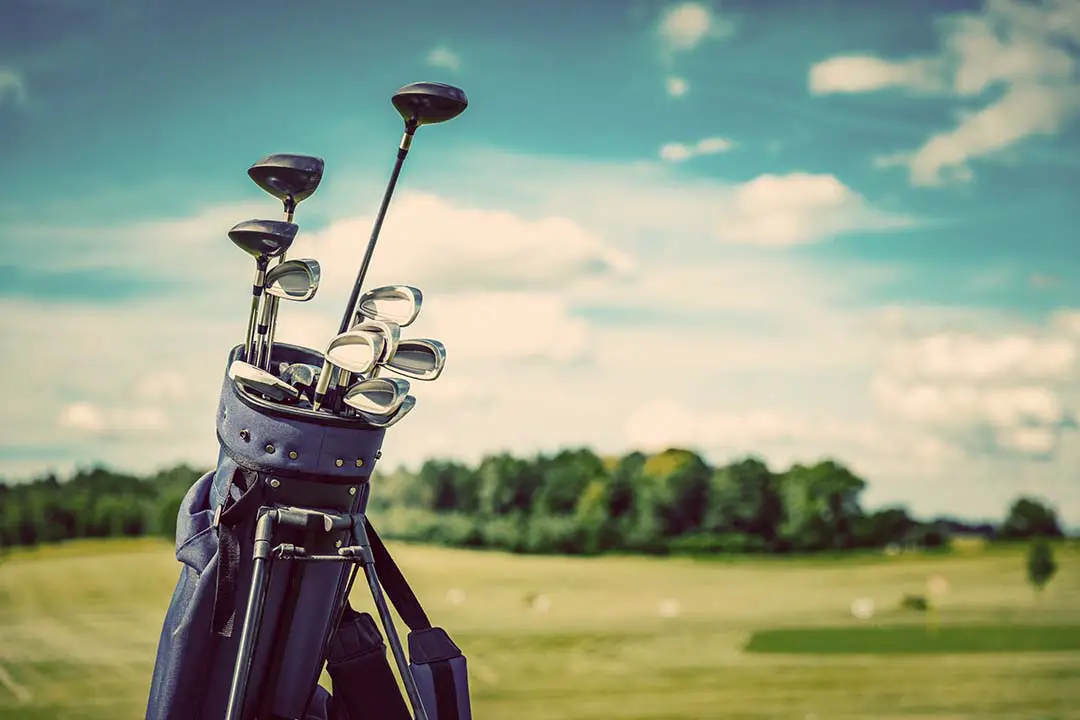 How to Make Golf Bag Tubes
Golf bag tubes offer special protection to the golf clubs and prevent them from cluttering up to become disorganized.
These tubes or dividers separate your iron, woods, wedges, and other clubs to keep your golf clubs organized.
If you've ever been caught looking for a particular club in the middle of a golf round, you'll understand why it is important to keep an organized club.
Or if you've broken your golf club because of improper protection, you'll know that having a golf bag tube should be a priority.
Because organizing a club in a golf bag can be difficult if they are not properly partitioned.
If you want to improve your gameplay, it would be helpful to know how to organize your golf clubs in a bag.
Why do you need to learn how to make golf bag tubes
That said, before we delve into how to make golf bag tubes, let's discuss the importance of keeping your golf club organized.
Why do you think manufacturers tiered the top of most golf bag at an angle? It is to make sure that the clubs are well organized by height.
And prevent the small, heavier clubs from damaging your long clubs' long shafts.
Once you've learned how to make golf bag tubes, be sure to position your drivers, hybrids, fairway woods, and long golf clubs accordingly.
It'll prevent the club from pushing against the irons. Plus, it also protects the individual granite shaft and prevents 'scarring' near the hosel.
Organizing your golf bag keeps the clubs protected, and you can know where to find each club during or after play.
If you arrange your golf bag carelessly, then don't be surprised to see your shaft break in the middle of a swing during a golf game.
Pits and scars on the shaft weaken with every swing.
If you fail to place your long clubs into the area of your bag with a longer slot, you may have to pay heavily for this nonchalant attitude.
Know where to find your golf clubs when needed
Did you try to reach out to your club in the bag but doesn't seem to find it? For sure, you know you kept it somewhere in the bag but don't know where.
The time you're wasting on looking for a golf club is when you should have dedicated to organizing them for easy reach during a golf match.
Organizing your clubs properly can help you to easily reach out to the exact club you need, whenever you need it. This keeps you focused and concentrated on what's important – the next shot.
When you're distracted by searching for a club, your brain also follows the same pattern and becomes discouraged. Processing the next shot can be difficult.
And that's unfavorable for your overall success in the game.
Easily spot a misplaced or lost golf club
How would it feel if you reach out to your golf bag in the middle of a round only to notice that you can't find a particular club? It's devastating.
You'll be losing that particular round, if not your entire round.
Knowing how to make golf bag tubes for the proper organization allows you to quickly discover any missing club on time.
You'll quickly spot the open club tube in the bag and know the exact missing club. You will easily remember where you kept the misplaced club.
It will be easier to know where those clubs are kept, whether it's beside the green or near the incomplete building next to the golf station
Making Golf Bag Tubes
Cut the plywood correctly and to the right shape to fit perfectly on top of the golf bag

From the perimeter of the wood, measure about half an inch, and drill four holes. Ensure the hole is drilled in four opposite corners (the exact shape may vary depending on your bag's shape). A circular bag will take the shape of a square while the noncircular will be a trapezoid.

Draw a partition of your bag on the wood and be sure to leave half inch borders. Partition for the fairway woods and driver should occupy the top third of the wood on full width. Wedge partition should occupy the bottom third of the wood and also occupy the full-width Partition for the iron should take up the mid-third of the plywood.

Use a jigsaw to cut through these partitions

Insert the ribbon into the hole and tie it to the base of the plastic hook

Hang these hooks over the bag's lip and keep the partition hanged inside.
Masters Bag Tube
Organize your club with the master bag tube artificial divider. The light, protective, and affordable golf bag tubes is designed to put an end to the clumping and clattering of your clubs.
Protect your club shaft without adding more weight to your bag.
Plus, show off your creativity by customizing the divider system according to what rocks the boat for your next game.
Features
Durable

Divides clubs

Easy to organize

Lightweight
However, if you use graphite shafts, then stay away from this product.
The tube is designed for the optimal protection of the golf club.
Most customers buy 14 tubes and have them inserted into the bag (mostly cart bag) for optimal club protection.
Protect those Golf Clubs
If you want to improve your gameplay, it would be helpful to know how to organize your golf club.
From helping to keep the clubs protected, knowing where to find your golf clubs when you need them, and easily spotting a misplaced or lost golf club.
Learning how to make golf bag tubes is essential for improving the performance of your golf game.
Last Updated on November 16, 2022 by Paul Roger Steinberg