Why is it essential to know what makes a golf bag set up. When it comes to playing golf, it is crucial to set your pace and be swift in every action.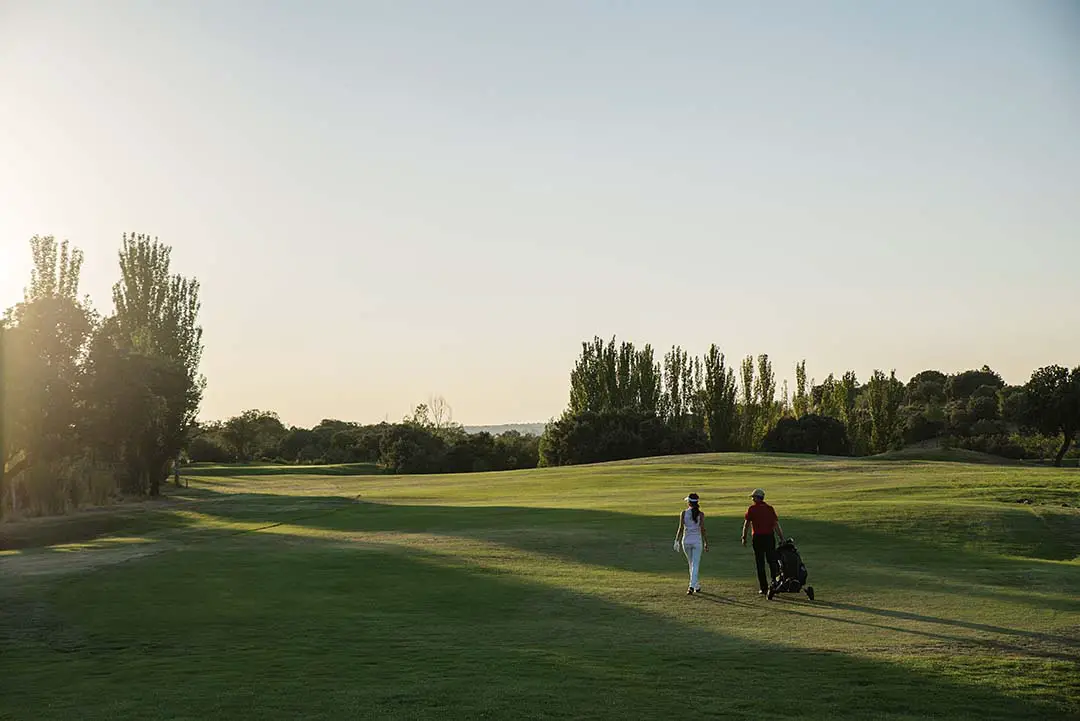 Losing your rhythm while in the course because of an unorganized golf bag can cost you a great round.
Golf Bag Set Up – All You Need to Know
Golf is one of the most detail-oriented sports. With so many required equipment, it is only expected that you have to keep these gears organized at all times.
With the help of a golf bag, you can carry all your clubs and valuables in the course with ease. Hence, it is crucial to know how a golf bag should be set up.
Many players are unaware of how is a golf bag to be set up even with years of experience. They end up scrambling for their bag to search for what they need when it's their turn.
Without proper knowledge on this matter, it can not only affect your pace but also damage your clubs.
With an improper golf bag setup, the clubs inside your bag can clash and bump into one another.
With that, let's take a look at the basics of how a golf bag should be set up.
Setting Up Your Clubs
First, you have to empty your bag and sort gears you took out in a neat pile before proceeding to the golf bag setup.
Place clubs of different lengths together to make it easier for you to put it back in its proper section. It will also allow you to take out leftover scorecards and old golf gloves to clear it out.
After that, you'll have to designate each club to the separate sections in your bag.
While there are many different styles and numbers of compartments for each golf bag, most have three sections. These are the front, middle, and back sections.
Here's the proper way how is a golf bag to be set up:
Front section: In the golf bag setup, the front section of a golf bag is the furthest when you're carrying it. When you look inside your golf bag, it is the section above the front pockets. What you will put for this section are the short irons, wedges, and putters.

Middle section: The middle section of your bag can either be one section or two separate sections. It is where your long to mid-range irons must go. It typically includes your 3 to 7 iron golf clubs. Some bag styles also feature added compartments to separate each club according to its number.

Back section: This is where all the long clubs must go, including your driver, woods, and hybrid clubs. The back section is part of the golf bag closest to you when you're carrying it.
Just remember that when you pick up your bag, the longer clubs should be at the back of your bag.
Meanwhile, the shorter ones should be at the front section of your golf bag set up.
Clubs in Your Bag
The combinations of clubs in your bag would largely depend on your skill level and handicap.
High handicap: You can combine 4-, 5-, 6- hybrids with short irons, including 7-, 8-, 8-irons. You'll also need wood, wedge, and a putter in this golf bag set up.

Mid handicap: You can combine 2 hybrids and 4 irons. It is imperative to have a driver, wood, and putter in your set.

Low handicap: For someone with a low handicap, you'll have wider and better options. You can combine iron and a hybrid together with a wedge or two.
Putter
Most types of golf bags have a built-in putter holder. It is very convenient since putters are usually the tackiest among golf clubs.
However, if your bag doesn't have one, you can place it together with long clubs. It will prevent it from clashing with the irons clubs and from damaging.
Choosing Your Golf Bag
Your golf bag should be reliable and sturdy in order for it to withstand certain course conditions.
You have to evaluate factors such as your playing style and the environment when it comes to choosing a golf bag.
But first, let's take a looking on the features that all golf bags generally have:
Designated dividers for specific types of clubs

Pockets for accessories like spare balls, tees, scorecards, etc.

Umbrella holder

Bottle holder

Towel loop
Now, here are the most common types of golf bags:
Carry bags: This is a type of golf back that you can carry around the course. It is usually the most affordable bag and the most flexible as well.

Cart bags: Cart bags are golf bags which you can stroll around the course. While it is highly convenient, it is significantly more expensive than carry bags.

Stand bags: This type of golf bag is versatile. The golf stand bag set up features retractable legs, making it more stable when you're on the course.

Travel bags: Travel golf bags are best for golfers who are always on-the-go. It has a design that makes it more convenient to carry while traveling.

Tour bags: Finally, tour bags are the highest quality golf bags. However, it is also the most expensive, especially when it's specialized. Seasoned pros are usually the only players who use this type of club.
Stand Golf Bag
What does a golf stand bag set up look like? Since this is the most versatile type of golf bag, it is essential to know how the stand bag set up.
Here's a guideline on how to organize your clubs in a stand bag set up:
The typical stand bag set up comes with 5 to 14 dividers to keep your clubs separate from each other.

The stand bag set up requires balance. Hence, it is imperative to place the shorter clubs at the end of the bag's front section.

For the middle section of your stand golf bag, place your 7, 8, and 9 golf clubs on the right. Then, for the left section, you can put together with the 4, 5, and 6, golf clubs. You can also do this vice versa.

The longest cubs in your stand bag set up must be placed in the back section of your bag. It will keep the balance of your golf bag and help you gab each club with ease.
Golf Bag Accessories
Once you choose your bag, it is also essential to take a look at the accessories that you will put inside your bag. It allows you to have a better overall look on your golf bag set up.
With that, here are some of the most common golf bag accessories:
Since golf is a summer sport, it is inevitable for you to sweat while on the course. Make good use of the towel loop in your bag and regularly bring towels.
You can also clip it in front of your bag to secure it better. It is highly convenient while you're playing the game.
You can also bring an extra towel to wipe your cubs dry or to wipe away stains.
You'll typically need more or less a dozen tees while you're playing a game of golf. When it comes to keeping your tee, as much as possible, use a fabric pouch or a zip-lock bag.
It helps you make sure that it won't spill out, which can happen with plastic bags. When playing your round, you can put it in your pocket so that you can easily access it.
It's also advisable to bring a range finder for you to measure the course distance more accurately.
Try to keep it accessible in your golf bag set up by placing it on a pocket you can reach when you're navigating the course.
Most golf bags would have designated storage for spare balls. You can typically separate old golf balls from newer ones when your bag has a designated golf ball pocket.
As much as possible, bring only six balls while you're playing.
Moreover, it is a usual practice to mark your ball before playing in order to identify which club is yours.
You can do this with a simple marker that you can place in the pockets of your bag. Since golf balls take up a lot of space in your bag, you would usually place it in the lower part.
To maintain ball alignment, you will need to bring a divot tool, also known as a pitch mark repairer. Golfers usually pair with a chip or a coin.
Since these are very small equipment, place it in a pocket which you can easily reach without needing to scramble.
Not all golf bags are waterproof. That is why it is essential to include a golf bag rain cover when purchasing your accessories.
A rain cover can keep your bag dry and protect it from damage when the rain comes into play.
It is an optional accessory, but it can help to put a name tag in your golf bag in order to identify it. Since most golf bags are store-purchased, most of its appearance are similar to each other.
You can also add a touch of your personal style by putting emblems or designing the bag how you like it.
After each round, you have to input your score in your scorecard.
Hence, it is helpful to always keep a scorecard and pencil in your bag. It will also allow you to jot down important information after playing a day of golf.
Again, golf is a summer sport that is best played during sunny days. It would help to regularly bring sunscreen to protect your skin from skin damage caused by harmful UV rays.
The weather and the condition of the course can also dry your lips so it can help to bring a lip balm with you.
While you can use a towel to wipe your clubs after a round, it is undoubtedly more effective to use a golf brush and cleaner to do the job.
It completely removes dust and debris in between grooves. Remember, a clean club makes effective swings and shots.
Since you're playing under the sun, it is crucial to stay hydrated. Since most golf bags have a bottle holder and extra compartments, always bring water and snacks.
Because you'll typically stand for hours on end on the golf course, a bottle of water and a snack will be your best friend.
Aside from sunscreen, don't forget to bring mosquito repellent. Golf course terrains are usually in locations with trees and greens.
Also, since most courses have pond and lake hazards, it is inevitable to encounter bugs and insects. It can irritate your skin that can then affect your game.
A mosquito repellent would be a great help in combating this.
At the bottom of your bag, especially for stand and cart bags, it is essential to bring a first-aid kit. While you may always use it, it is best to be ready for situations that call for it.
Injuries in the course are possible even if golf is considered an individual sport. If you don't want to bring a whole kit, try to bring stips of band-aids for potential blisters after a shot.
Setup for Success
Not every player may know it, but a proper golf bag set up can profoundly impact your game.
It is because you can move faster without much thinking when it comes to which club you will use.
The accessories are also there to improve your playing experience.
While there are no right or wrong answers to how you organize your bag, it can help to follow these tips.
By doing so, you're slowly but surely setting up your way towards success.
Last Updated on March 2, 2023 by Paul Roger Steinberg