Are you looking for golf tournament gift bags ideas to host a tournament? Then, you have come to the right place!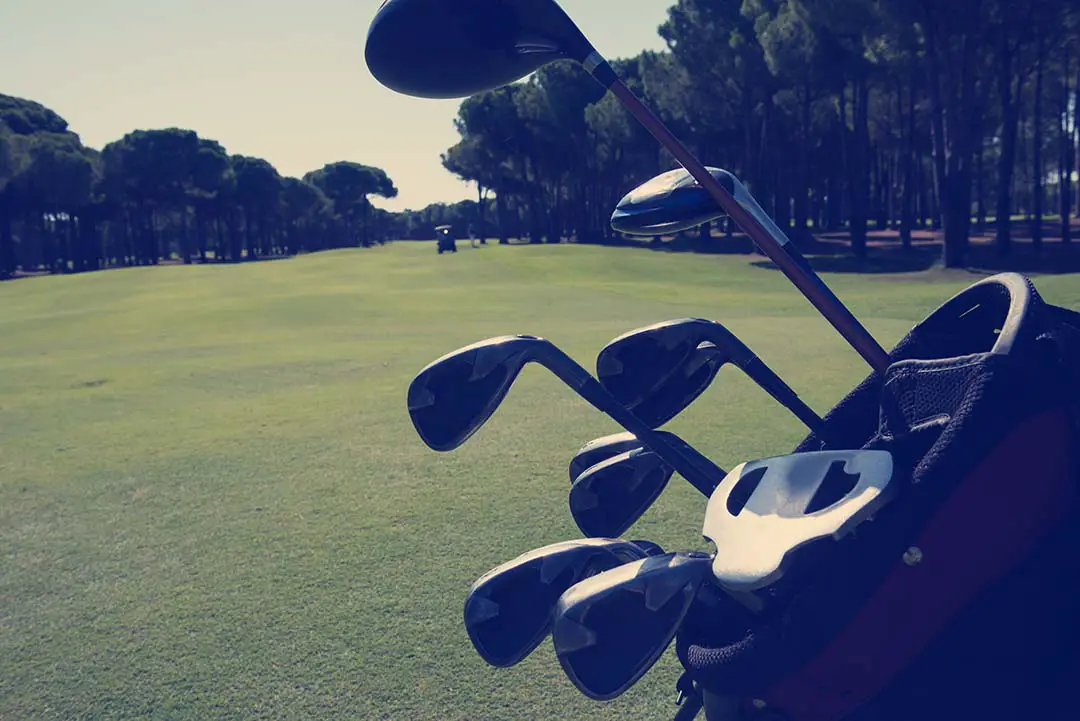 I understand that gift bags are important in golf tournaments as they are one way of appreciating and saying thank you to the guests and donors.
So, to help you level up your gift bags, let me share with you these ideas!
Golf Tournament Gift Bags Ideas
A golf tournament is not your usual competition, it is usually a fund-raising event for a cause or advocacy.
Many players look forward to a golf tournament to enjoy and to be able to extend help at the same time.
They pay registration fees and give donations, so giving them gift bags in return is just a small token of appreciation.
Therefore, if you are searching for golf gift bags ideas so you can make them more memorable, here are some things that you can place inside your gift bags:
Titleist Pro V1 Golf Balls
If you are looking for ideas for golf tournament gift bags, why not put a golf ball there?
Besides, golf balls are easily misplaced or lost and players will really be happy you give them some. That being said, one of the balls that you can give them is the Titleist Pro V1 golf balls.
It is no secret among pro golfers that the Titleist Pro V1 is the best golf ball there is.
The Titleist brand has been consistently listed on the top 3 golf equipment brands and their balls are widely recognized as top-tier.
They are so recognized that these balls can even be given as gifts.
But, if you're rich enough you may just use their balls the next time you hit it off the golf course.
They are quite expensive, so it would be better if you can look for sponsors. But, trust me, after seeing these balls in your gift bags, your tournament will become the talk of the town.
And, next time you host one again, expect that players will flock your tournament!
Titleist Tour Soft Golf Balls
I know giving Titleist balls is one of the best golf gift bags ideas.
However, if you want to save but still get top-quality balls, then you should go for Titleist Tour Soft Golf Balls.
These are cheaper than the Titleist Pro V1 and it can also be used as an amazing prize or even as a gift to your tournament participants!
Another good golf gift bags ideas would be to give away a golf divot tool.
This is one of the most popular golf accessories, and it can be greatly appreciated by your golfers especially if you give them a high-quality golf divot tool.
Divots are the scuffs or "damages" to the golf courses' grass areas caused by the ball's landing or by a swing.
Fixing it afterward is one of the highly regarded golf etiquettes and prevents the green patches in the golf course to have too much damage.
We will never know when accidents will happen, so one of the most practical golf tournament gift bags ideas is to include a first aid kit in it.
You can put in insect repellant, bandages, sunscreen, band-aids, and antibacterial wipes.
Believe me, these things are really helpful and it will look like you really care for your guests and participants!
Golf courses are so unpredictable- one moment the sun is shining brightly and then it would rain so hard.
This is why giving an umbrella would be one of the best ideas for golf tournament gift bags.
It is a practical and very useful gift and I am sure that your guests and participants would be very happy to receive one!
When looking for golf tournament gift bags ideas, know that you can also choose to gift golf towels. Generally, they come in small and large sizes.
The small golf towel is handier and more versatile. You can store it in your pocket, you can attach it to your belt, or you can carry it around your shoulder.
Larger golf towels, on the other hand, can cover a greater surface area than that of a smaller towel.
You can clean more areas and save up time by using the larger golf towel!
Tournaments take a lot of hours to finish and players exert a lot of energy to play the game. This is the reason why next on our list of the golf gift bags ideas are snacks and drinks.
Snacks will help players and guests regain their needed energy to enjoy the tournament until the end. The drinks, on the other hand, will keep them refreshed and hydrated!
Dos And Don'ts of Golf Tournament Gift Bags
You would not want to ruin the best golf tournament gift bags ideas that we have planned out together. Therefore, keep an eye out for these dos and don'ts in making the golf tournament gift bags!
Do: Place Items That Can Be Used For Playing Golf
A lot of organizers put in gifts just because they think they are adorable or would be enjoyed by people. But, what the people really want are things that they can use for golf.
So if you want the best golf tournament gift bags ideas, put in things that are practical such as towels, first aid kits, golf balls, golf balls, club covers, and many more!
Don't: Printing Huge Logos on Gifts
An important factor when giving gifts is the logo. Pro players or just any golf enthusiasts are leaning more towards golf gifts that have subtle logos or have no logos at all.
Many tournaments, whether invitational or qualifier-based, give out prizes and gifts that have no logos on them.
So if you really want to make your recipient feel special, give a golf gift that has smaller logos in it.
If your recipient sees bigger logos in the gifts, then it can make them feel like you are just showing off because you can afford to give away such gifts.
However, if you think that your participants would be loving your logo then these are a few tips on how to use the logos effectively:
Use it on your tournament golf caps. Invest on a top-tier golf cap and then add your logo on the front, and the event name on the back.

Put the logo on the Pouches. The valuables or personal items of the players can be stored in these pouches so as not to hinder their performance while on the tournament.

Do not bombard the pouch with your logo or the tournament details. You just need to do add your logo and the event name as subtle elements in the design of the pouch

Do: Think of Golf Gifts As Investments
The best golf tournament gift bags ideas might really be expensive. However, you should not treat them as costs, but rather as an investment.
When people who are not able to attend your golf tournament hear about the items in your gift bags, they will surely can't resist your next one.
So, it is like an advertisement shouting that they should attend the next golf tournament that you will be hosting or they will miss the best gift bags ever!
Why Give Gifts on A Golf Tournament
There are two reasons why you are giving gift bags on a golf tournament and why you should seek for the best golf tournament gift bags ideas and here are those reasons:
Gifts are a form of appreciation
Giving a gift bag is a better way of thanking your guests for their presence, cooperation, and donations. The golf tournament will never be complete without those people!
I'm sure you want more people in your event because that would mean that more can possibly donate. So, invest in your gift bags and attract more people to your golf tournament!
Gifts are a sign of prestige
Deny it or not, you want to make your event as awesome as possible. This is the reason why you level up the gifts that you can give.
So, choose the best gift bag ideas and I'm sure that your event will become a legend!
Give Lovely Gifts!
Remember that you are hosting the golf tournament for a cause, for advocacy.
And, you need people to support you so that you can help more who are in need.
Therefore, you must have the best golf tournament gift bags ideas to attract more people to go to your event and donate.
These gifts will also be your way of thanking them.
So, invest in it, give lovely gifts, and make your golf tournament a successful one!
Keep in mind everything that is in this article and I am sure that you will be the best golf tournament organizer ever!
Last Updated on March 2, 2023 by Paul Roger Steinberg