Looking for golf tournament goodie bags ideas? Goodie bags are not just for kids, they can be for adults too and in fact, for golf players!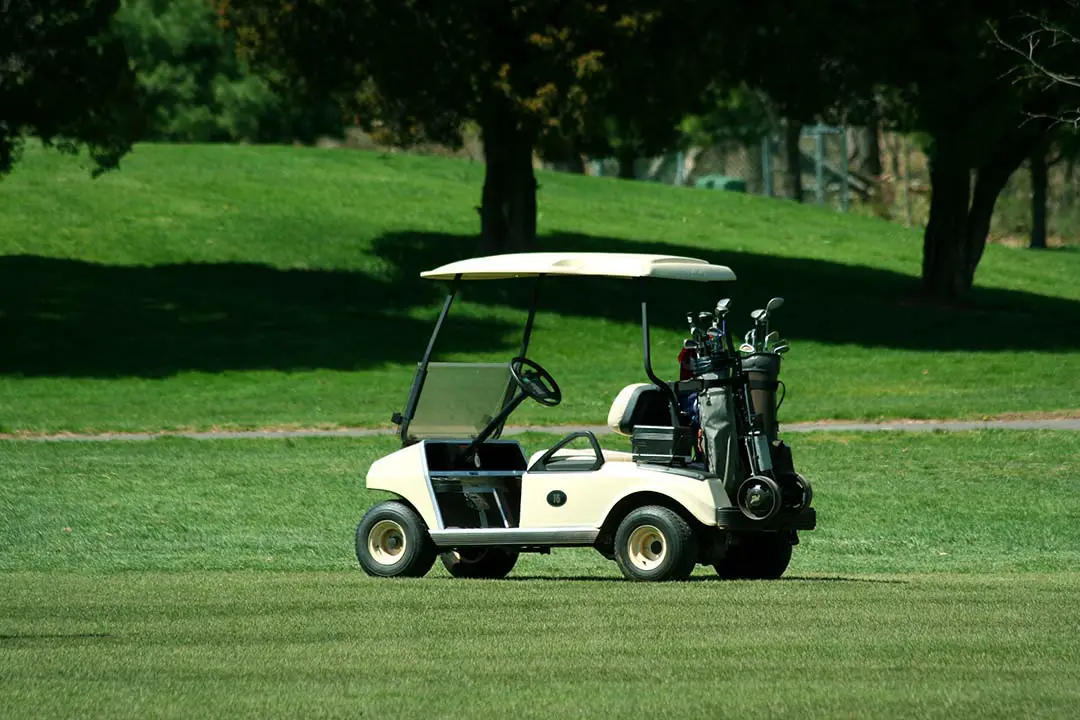 Giving away those loot bags or swag bags, as they call in golf, can help you promote your products.
After all, who does not want a free goodie bag, right?
Golf Tournament Goodie Bags Ideas – Best Choices
I know that you have been searching for the best golf goodie bags ideas, but first, let us learn why this gift-giving galore during golf tournaments started!
Golf tournament gifts or goodie bags are the most essential to have a successful tournament.
Also, it is the most fantastic way to show your appreciation as it can act as a token of your gratitude to the people who went there to support your event and give donations.
It's what excites the people when they learn about a golf tournament in their community. I mean, FREEBIES; who would not want that?
As a matter of fact, there are different types of golf tournament gifts that you can try aside from looking for golf goodie bags ideas.
You can also have them all in your tournament because I believe in the catchphrase: "the more, the merrier!".
Going back, here is a list of the other golf tournament gifts:
Goodie Bags

Raffles

Live Auction

Silent Auction
Believe it or not, people really watch out for these things.
Therefore if you want your hosting of a golf club tournament to become an impeccable success, then try two or all of these types of golf tournament gifts!
How to Pump Up Your Golf Goodie Bags?
In this section, we will discuss golf goodie bags ideas that will surely make your tournament an unforgettable one.
This features how you will level up the items in your golf doodie bags and the places that you should go to in order to do that.
Sounds like the best of all ideas for golf goodie bags, right?
If you are looking for good ideas for golf tournament goodie bags, then you should never forget the course that the tournament will take place in.
It is already a privilege for them that they are the one that you booked for the tournament.
So I'm pretty sure that they will not be hesitant when you ask them for items to be put in those goodie bags that you will give away.
First, try getting gift cards or discounted lessons from them– people will surely love these.
However, you should take note that the ones that they can give will depend on what type of course they are.
When searching for golf goodie bags ideas, never forget the local golf shops near you. By doing so, you are giving them an opportunity to market and promote their products.
Not only can you solve your dilemmas about the goodie bags, but they too can have a good opportunity for marketing.
This means that you would both benefit from the deal, so expect that these local golf shops will always be eager to reach their hand out when you need help for ideas for golf goodie bags.
Tired of searching for good golf tournament goodie bags ideas already?
Then, try contacting some professional golf players.
What better way of pumping up your goodie bags than by putting pictures with the authentic autograph of the professional golfers?
If I am to receive that thing in my goodie bag, I would probably put it up on the wall of my room!
If your tournament is about advocating for women empowerment on the sidelines, then you can get golf tournament goodie bags ideas from OPI!
They are very proactive in supporting the female cause.
Who would not want free nail polish? I bet the girls will be up for some "me time" when they come back home after your tournament!
I believe that a golfer needs to continuously have a boosted immune system since he or she plays under unforeseen circumstances–
either under the blazing heat of the sun or during the heavy downpour of the storm.
So, to step up your goodie bags game, try asking Emergen-C for free samples. They are one of the best dietary supplements that support the immune system.
After all, a golfer who is sick is a golfer who cannot play.
Free ice cream coupons!!– this may be the most refreshing and one of the best ideas for a golf tournament goodie bag.
Imagine getting ice cream to cool down after playing golf under the blazing heat of the sun–
That would just simply be fantastic! Also, Ben and Jerry's offers the most delicious ice cream with lots of different flavors to choose from.
What To Put In Golf Tournament Goodie Bags?
Now that you know your go-to places when you are looking for ways to level up your goodie bags, let us proceed in discussing the essential things that answer the question "what to put in golf tournament goodie bags?".
Check out this list to learn more about it.
First on our list of what to put in golf tournament goodie bags is a golf t-shirt.
If you happen to have a sponsor for your golf tournament, try asking them for a t-shirt with their logo printed on it.
One way for them to market their products and services since when the people who received them wore them outside, it would be a low-cost way of flaunting their company name.
Like having a billboard, but only a walking one.
Next on our list of what to put in golf tournament goodie bags are golf balls. Balls are easily misplaced or lost, so people would really appreciate it if you give them free golf balls.
You can also get them for free from your sponsors, they just need their logo printed on each ball.
Snacks/ Energy Bars and Drinks
If your guests will be playing under the sun, the best thing that answers your question "what to put in golf tournament goodie bags" are snacks and energy bars and drinks.
You would not want your guests to collapse because of hunger and dehydration– That would become an eyesore for your event.
Even though most of them would bring their own, giving away free snacks and drinks is still the best way to show to them that you care.
You cannot avoid your guests sweating during a golf tournament.
This is the reason why putting in a golf towel is one of the genius answers to the question "what to put in golf tournament goodie bags".
This is actually one of the most useful and essential items in the goodie bag that your guests would love to have.
Mistakes When Making a Golf Tournament Goodie Bag
No one is perfect- we all know that. But to be able to bring to life the best golf tournament goodie bags ideas, you need to avoid mistakes as much as possible.
So, here is a list of the top mistakes that you might make when making a golf tournament goodie bag:
Putting in golf-unusable items
You may not want your golf tournament goodie bag to be branded as trash.
Therefore, to do that, you must put in things that are actually usable. One of the worst golf tournament goodie bag ideas that history has ever seen is the logo pens and coffee mugs.
If you would pay attention to the reaction of the guests as they open up their bags, you would see the frustration in their faces.
What players want are items that would help them enjoy the game of golf more. So, always remember to put in golf-useable items!
There is no one stopping you to advertise or market your brand, but let us not make that too obvious, okay? It is pretty disgusting when there is a very big logo imprinted in your golf items.
The item is screaming that it is a freebie from your company so people would actually be hesitant to use them.
Thinking goodie are as just another expense incurred
When you want to give the most memorable goodie bags to your guests, that would really cost a lot.
However, you should not think of it as an expense, rather, think of it as an investment.
Your appreciation for the guests and their donations will be reflected by the quality of the gifts that you handed out to them.
In exchange, they will always support you in every golf tournament that you will host.
The Good Goodie Bag
I know that thinking about golf tournament goodie bags is a little overwhelming and stressful.
I sincerely hope that this article helped you make the best goodie bags for your event.
So, to sum it up, always keep the tips here in mind and make your golf tournament a successful one!
Last Updated on November 15, 2022 by Paul Roger Steinberg