Whether you're a beginner or a professional golfer, one of the purchasing questions that come to mind about golf shoes is that What are soft spikes on golf shoes.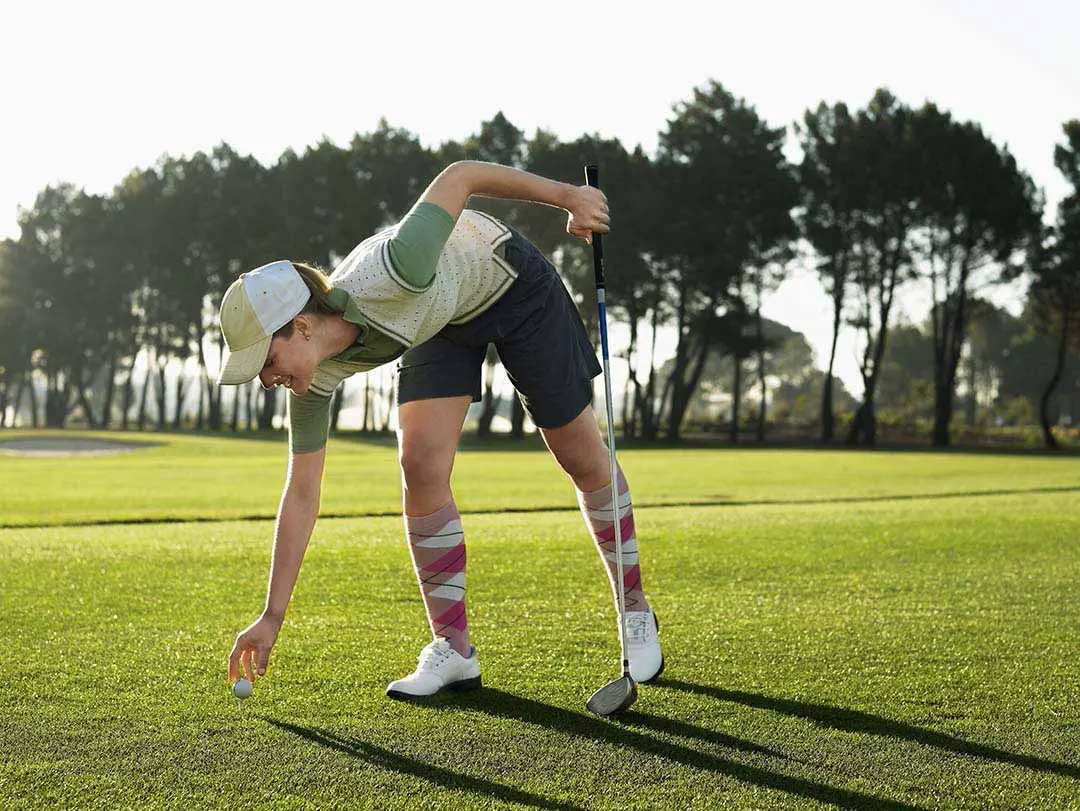 In this article, we'll talk about the soft spikes and whether they are right for you.
Soft spikes shoes have increased in popularity over the years, and for the best reasons.
However, spikeless models still rise above in popularity. We'll discuss this in more detail as we move on in the article.
We hope that learning about what are soft spikes on golf shoes can guide you into making an informed decision when choosing a golf shoe.
What Are Soft Spikes On Golf Shoes
Simply put, soft spikes on golf shoes have cleats on the outsole, which consists of soft plastic.
However, none is better than the other when it comes to the debate between soft spikes and spikeless shoes. Personal preference plays a huge role here.
Some golfers experienced greater success with the spikeless shoe, while others stick to the soft spike model because of the security they feel using them.
You're not wrong for any choice that you make, so far you're going for what works for your golfing strategy.
In your search for what are soft spikes on golf shoes, you'll come to realize that these spikes have become a better replacement to metal spikes, which has for 'history-long' dominated the history of golf shoes.
Back then, players only play with metal spikes under the foot. Although these provided sturdy traction, any misstep can be hazardous to the golf course.
Today, putting surfaces has changed for the better. Unlike they were about three decades ago, and this development, for the most part, was before the scrapping off of metal spikes.
Details On Spike Golf Shoes
What are soft spikes on golf shoes? Is one of the most asked questions among golfers about golf shoes.
And that's because they are the most popular type of spike around. Apart from being lightweight, their chances of tearing up the green are far lesser than the metal spike.
Because the size of the soft spike is wide enough to spread the golfer's weight so the green won't tear. Soft spikes save the golfing day on tough summer conditions.
Plus, the soft spike technology has skyrocketed that they provide almost the same level of traction with the metal spikes.
Another beautiful thing to know in terms of what are soft spikes on golf shoes is that they feel more comfortable on the leg when walking.
Many golf brand has incorporated the plastic spike into their shoe to create a secure and more comfortable experience.
One of the things that determine the quality of a swing is its traction. Soft spike golf shoes can perfect exceptionally well on different positions like the soft and wet conditions.
They are also the best shoe for hilly courses or areas that involves several climbing.
However, spikeless golf shoes have been around for a while, and there are now different golf shoe models with stable grips.
Spikeless golf shoes generally support dry conditions. So which of the golf shoes do pro golfers wear?
Features of Soft Spike Golf Shoes
Features are one of the things to look out for when looking up what are soft spikes on golf shoes.
The soft spike cleats will help keep your feet firmly planted on the ground during a swing. This is especially important when playing on a wet course.
Your feet will slip off when you take a swing if the cleat is not present.
Tractions in soft spike golfs are usually higher than in spikeless shoes because spikes are usually bigger than nubs found in spikeless shoes.
That's why soft spiked shoes perform better in different ranges of positions.
When it comes to what are soft spikes on golf shoes, the performance on soft spikes is top-notch. Their grip and control are commendable as it offers great balance and strong firmness.
Today, plastic spikes are generally accepted, and using metal spikes on golf shoes is not encouraged because they can damage the green.
One of the most ignored advantages of soft spiked shoes is that the spikes can be easily changed when it wears, as long as other parts of the club are in proper working condition.
This means that soft spiked golf shoes last longer than their counterparts.
Benefits Of A Soft Spiked Shoes
Soft spike shoes have a soft node tightened at the base, providing similar grip and traction with the metal spike shoe, which is perfect for both amateur and pro golfers alike.
When it comes to what are soft spikes on golf shoes and which is the best you, it all comes down to individual preferences.
However, both the soft spiked and the spikeless will perform impressively.
Always consider the course conditions before choosing any of both. That said, below are the proven advantages of hitting the green with the soft spike shoes:
Soft spike on golf shoe help prevents the roughness of the average golf shoe. The comfort provided by the soft spike will positively influence your swing and overall gameplay.
Soft spike is a beginner's favorite choice as they are easy to use and adapt to.
High-quality shoe spike supports your golf swing, helps you maintain a strong grip, and provide a sturdy base for an outstanding swing.
In Conclusion
Hopefully, we've been able to hash out the question of what are soft spikes on golf shoes.
Every golfer's dream is to own the perfect gear for the gameplay, and that includes golf shoes.
Although different golfer's shoe industry giants produce shoes in varieties of style, you can only choose between the soft spike and the spikeless.
Back then, the difference between both is vast, but today, they share more similarities.
Soft spike shoes are favorite among both amateur and professional golfers alike.
That's owing to the excellent grip and strong traction they offer on the course.
Purchasing any of soft spike and spikeless shoes can be a huge investment to make, that's why you should consider some factors before choosing any of the two.
The weather, surface type, and even your playing style are a few of the factors you must consider.
Last Updated on November 17, 2022 by Paul Roger Steinberg