Knowing the types of golf shoes, you might have asked yourself the following questions: can you wear golf shoes as regular shoes? Which golf shoes should I use as regular shoes?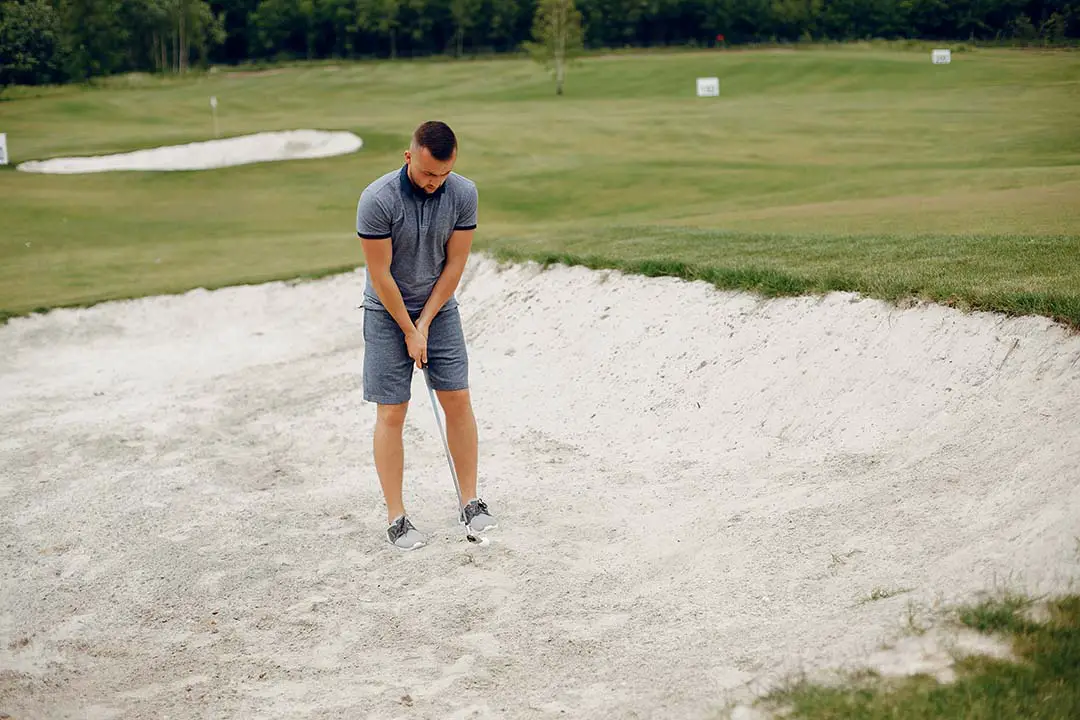 If you regularly play golf, you have probably bought your own pair of golf shoes or more. These golf shoes can either be spikeless or spiked.
Spiked golf shoes give you better grip and traction on the field; However, some golfers feel uncomfortable wearing them.
Meanwhile, spikeless golf shoes are lighter and more comfortable to wear than the former.
Should I wear golf shoes to Topgolf?
In this article, we're going to cover all of these questions and determine if it is indeed possible.
Can you wear golf shoes as regular shoes?
There are a lot of factors to consider in determining whether you can wear a certain golf shoe as a regular shoe.
Whenever you're deciding to buy a golf shoe, you might have been wondering if you can wear it as casual footwear.
This is a great question to consider as it can greatly impact your decision on what type of golf shoe to buy.
Spiked golf shoes are the first few variations of golf shoes. These shoes are made to have a good grip on the field, no matter what terrain you are in.
Since golf shoes are designed to allow players to have better flexibility, balance, and stability when executing a unique motion such as a golf swing, they are made with metal cleats.
So, can you wear golf shoes as regular shoes? It is not advisable to wear spiked golf shoes as regular shoes outside.
Since these shoes are made for golf fields, they have cleats.
These cleats might be made out of metal which will be a hard object that might make a hole on wood or linoleum floors and get stuck, so they might hurt your ankle and damage both the floor and shoes.
Regarding your question on should I wear golf shoes to Topgolf?
You should; however, make sure that the cleats are not too soft so that you won't slip on some tiles like marble, glass, or polished wood, basically anything that has a semi-reflective surface.
The spikes are positioned strategically that might not be ideal in higher elevations.
Because of this, it will make you uneasy if you're going to use spiked golf shoes as regular shoes.
These golf shoes are made without spikes. Although it does not provide the same grip and traction with its counterpart, it still does well in its job.
Spikeless golf shoes are designed for golf but the manufacturers designed it with the thought of you wanting to wear them off course.
Spikeless golf shoes are made to work with your foot's movement, thus keeping it in place when it needs to stay put and let it move freely and comfortably as you walk in the field.
By having more padding and better arch support, spikeless golf shoes will provide better comfort than the spiked ones. It is greatly lighter than spiked shoes.
Basically, this just looks like your regular sneaker but with much better control and grip than it. Spikeless also gives better comfort and flexibility than the cleated counterpart.
So, can you wear golf shoes as regular shoes? You can definitely use spikeless golf shoes as regular shoes in your day-to-day activities.
Brands of golf shoes as regular shoes for men
You may most likely spend hundreds of dollars just for golf shoes.
But if you select a golf shoe that you can simply wear both on the golf course and in your office, you will be able to save a lot of cash along the way.
Should I wear golf shoes to Topgolf that can also be used as regular shoes? Absolutely!
Here are some great recommendations for golf shoes for men that can be used to Topgolf and off course:
This new golf shoes made by Puma is extremely stunning and it has the same style as regular day-to-day running shoes.
However, rest assured that this doesn't make it any less effective when using it while playing golf.
These shoes are more ideal for warmer seasons such as summer and spring than colder seasons like winter.
This Adidas golf shoes is certainly a great investment if you're considering buying a new pair.
Its style also looks like a regular shoe and they are tailored to fit your feet nicely like a slipper because of the comfortable sock liner and the heel cushions.
They are waterproof which makes it great to use during rainfall seasons.
Ecco, one of the best brands in the golf shoe industry, has made this beautiful premium golf shoe made out of leather.
The company tailored this shoe to withstand heavy rain while providing maximum comfort and durability seamlessly.
It is a spikeless shoe so it can be used freely if you just want to walk around a park or run around the course.
Another great recommendation from the same brand, Ecco, is this Ecco Biom Hybrid that is known in the golf community as the most comfortable shoes ever.
And for your inquiry if should I wear golf shoes to Topgolf made by Ecco, their consistent quality of golf shoes shows that it is a great decision to do so.
There are a lot of testimonies saying that they feel they can continue walking hundreds of miles while wearing these shoes without experiencing feet fatigue.
Brands of golf shoes as regular shoes for women
There are a lot of great brands to choose from when buying golf shoes for women.
A good pair of golf shoes that can be used as regular shoes must be able to provide the stability, ankle grip, and comfort needed to accomplish your daily tasks.
If you're deciding what brand you're going to buy, here's a beautiful list of golf shoes for women that can be used casually:
This is one of the sought after golf shoes by women because it looks just like a regular sneaker with its seamless style, spineless sole, and quality fabric.
So, can you wear golf shoes as regular shoes? Definitely!
Should I wear golf shoes to Topgolf made by New Balance? Yes, you should!
These golf shoes were made for you to wear for longer periods of time so it is built with very comfortable foot cushions to provide the best support to your feet.
Skechers has made this new golf shoe with the aim to make it look like a regular running shoe or casual pair of sneakers.
Using the greatest quality of products, it came out very lightweight on your feet and very comfortable to walk or run in.
Since it is a spineless golf shoe, it comes with tiny plastic grippers to provide support whenever you are out golfing.
If you ever asked yourself can you wear golf shoes as regular shoes especially in raining seasons, Ecco Golf Biom Hybrid 3 GTX is the best option for you because of its great waterproof properties.
They're very lightweight to wear and can also be comfortable to use when out for running or jogging.
The majority of women in the golf community who are looking for golf shoes that are stylish enough that they can use casually every day, they pick FootJoy Contour Casual.
It has been reported to be extremely comfortable to walk around town after playing a good set of golf rounds.
 Give it a try!
To conclude, you can wear golf shoes as regular shoes as long as you choose the ideal type and form of golf shoes for your feet.
While there are some golfers who often use their spiked golf shoes or the ones with golf cleats off course, it is not ideal as it can further damage the shoe and ruin its overall quality over time.
Meanwhile, spikeless golf shoes are the most ideal golf shoes that you can wear casually as a regular shoe.
It's very comfortable and soft on the feet and you are provided with better flexibility when you are using it.
To answer the question: can you wear golf shoes as regular shoes? Yes, you can.
As long as you pick the right type of golf shoes, you can definitely wear it casually outdoors.
Last Updated on November 10, 2020 by Paul Roger Steinberg