Just admit it. You also want a simple golf GPS watch. So, which is the easiest golf GPS watch to use? There's no specific answer to this question. Why so? Well, the easiest golf GPS watch for an expert might be complex for a beginner.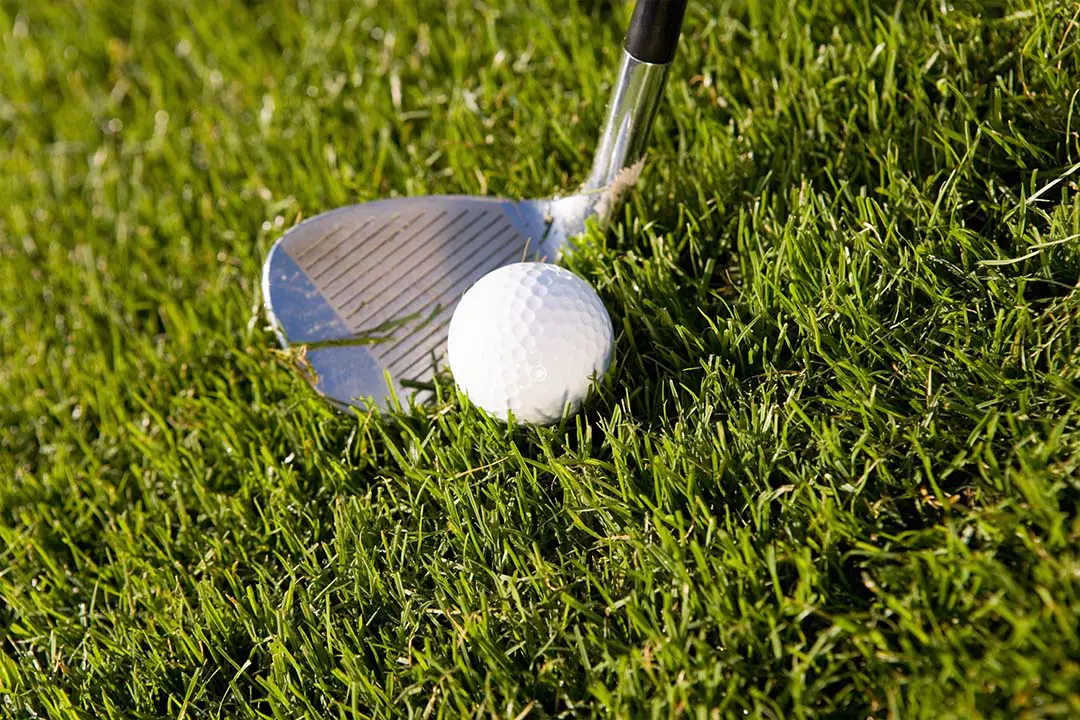 Therefore, it is a question of what, really works for you? It depends on your experience and skills. Some golf GPS watches are just too complicated.
How do you tell a golf GPS watch is easy to use? Well, there are various factors that tell whether a golf watch is easy or complicated.
How to Tell Whether This the Easiest Golf GPS Watch to Use?
Several brands claim to manufacture the easiest golf GPS watch to use. However, you find that the products are a bit complicated and hard to use.
So, what makes a golf GPS watch easy to use?
Simple Design
This is one of the things that will tell you if a golf GPS watch is easy to use. The design affects how convenient the watch works.
How is that? Well, some of them come with a small screen which makes access to different apps and icons impossible.
In fact, things become hard for those with big fingers. At the end of the day, you find that the screen affects your ability to use the watch and operate conveniently.
For that reason, any watch whose design prevents convenient operations should be avoided. And yes, a watch boasting a large screen display offers easy operations and qualifies to be among the easiest golf GPS watch to use.
How easily can you access different functions? This is another important factor that determines whether golf GPS is easy to use or not. You need to get a watch that offers straightforward navigation to different functions without needing complex procedures.
Imagine a golf GPS watch that requires one to press over ten buttons to perform a simple task. It'd take years to end your round.
Therefore, you should get a golf GPS watch with straightforward navigation and easy operations. This way, you are assured of fast and convenient plays.
Easy navigation also affects how effectively you play. Something complicated will frustrate you. And yes, at the end of the day, a frustrated golfer is a poorly-performing golfer.
Convenient Size
How does this feature affect the ease of use? Well, it doesn't directly do so but it still affects. Here, I am not talking about the screen size. We talked about the screen size on the first point.
On this factor, I mean the overall size of the watch. You don't want to be carrying a bulky and heavy watch on your wrist. Of course, manufacturers strive to create something compact and convenient. However, we still have some huge models which affect their ease of use.
Screen Brightness
Screen brightness affects how easily you see the data displayed. Of course, ease of use touches on how fast you can access the information displayed on the screen. For that reason, golf GPS watches ought to have enough brightness to offer an easy reading of information.
Of course, the data can be calculated and displayed easily. However, if you can easily read the screen due to inconvenient lighting then that watch won't qualify to be among the easiest to use.
Display Quality
What is the quality of the display? This is another great feature. It affects a number of things. Besides the brightness, the screen quality also affects the ease of use of your golf GPS watch. Of course, this is just like a smartphone.
If you are using a phone whose display is bad, you won't really enjoy. And yes, you might even find it hard to read your texts and receive calls.
This is the same case with golf watches. If the display is poor, you won't easily operate the watch. UIn that case, you will struggle especially on sunny days.
Screen Sensitivity
With most golf GPS watches, you have to touch the screen to operate and navigate through. Unfortunately, some watches come with a low-sensitivity screen. In that case, you won't easily operate your watch.
For instance, you might want to press a specific icon and the screen alignment leads you to a different icon. That's quite an inconvenience to golfers.
When looking for the easiest golf GPS watch to use, you have to check the sensitivity of the screen. This way, you won't have a headache operating your gadget.
Do Apple Watches Have a Golf GPS App?
Well, yes. There are several golf GPS apps for Apple watch. Of course, they all differ in their performance. In fact, an Apple golf GPS watch works as well as the App you install.
We have several Apps for your Apple golf watch. And yes, you have to choose wisely so that you get the best results. A poor choice could greatly affect the accuracy of your watch.
Unfortunately, some of these apps come with some challenges and drawbacks. For instance, some require premium subscriptions which are an added expense on the side of the user. Some also require in-app purchases that drain your wallets. Therefore, you have to choose wisely when getting an Ap for your Apple watch.
What is the Best Golf GPS App for Apple Watch?
As stated earlier, we have many golf GPS Apps for Apple watch. I have used a few of them and tested several others.
Unfortunately, the best for one person might not be best for someone else. Therefore, it all depends on personal preferences. For instance, some will find Hole 19 impressive while on my side I prefer Golf Shot.
However, the common golf GPS apps for Apple watch include Hole 19, Golf shot, GolfNow, GolfLogix GPS and many more. You can choose one of them and enjoy your play.
As to the question of which among them is the best, that might only depend on personal preferences. You only need to pick the one which serves your needs.
How Do Golf GPS Watches Work?
These are unique watches that use satellite signals to locate a certain position and calculate distances. The satellite sends signals to the receiver which is your watch. Then, the signal is used to detect the location of your watch on the golf course.
You can easily see the distances from the maps on the golf watch.
In Conclusion
If you want the easiest golf GPS watch to use, you need to choose carefully. There are many options and selecting the best one might not be so easy.
However, I have given the tips above. Just ensure that the watch boasts a simple design, the display is perfect, it offers easy navigation and also delivers excellent screen sensitivity.
That is the only way you will end up with something easy to use. Of course, the information I offered above is aimed at helping you make an informed decision.
I have chosen not to endorse any particular brand so that you have the liberty to explore and settle for the option that pleases you the most.
Last Updated on November 11, 2022 by Paul Roger Steinberg