Using Apple golf GPS watches is a new idea for most golfers. Of course, the watches have become a hot potato. Why all the controversy? Are they really worth a purchase?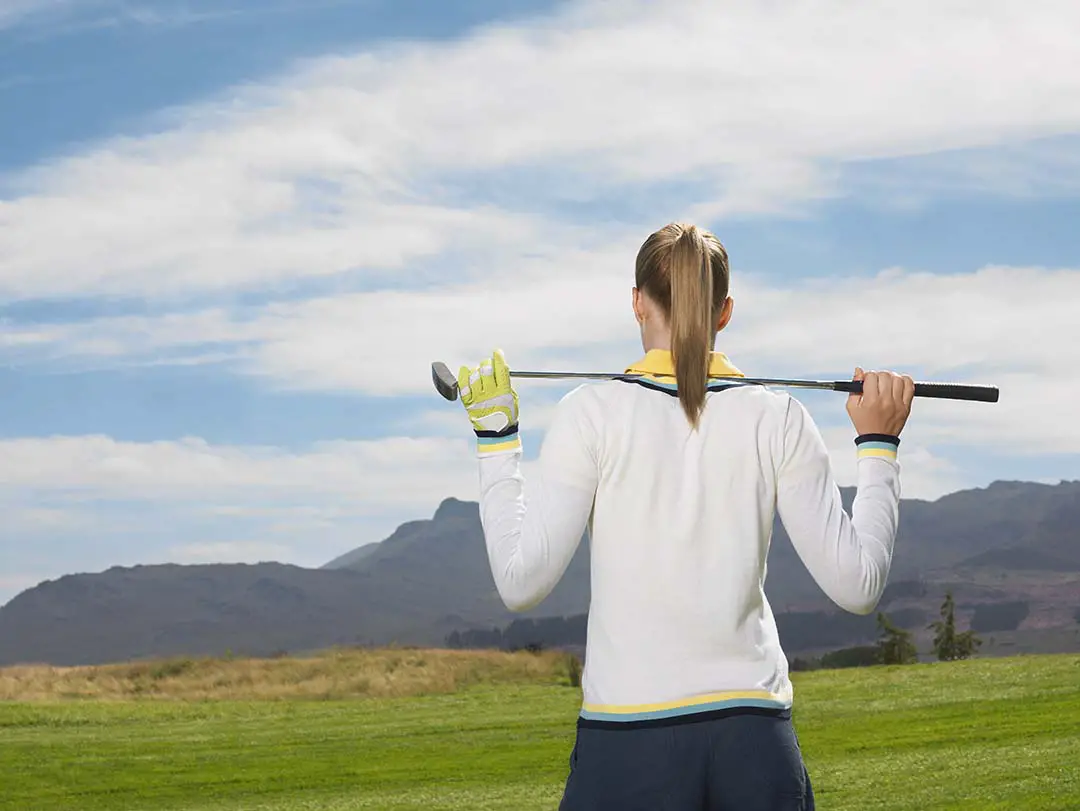 Well, my honest opinion, Apple Golf GPS watches are worth a purchase.
Generally, these watches have exploded over the last few years and taken the market by storm.
They aren't just golf GPS watches. It is more of a luxury product that elevates your status. In fact, most people buy them for their status.
Other brands include FitBit, Samsung Gear, and others. The other brands are also popular. However, they can't seem to match the demand for Apple golf GPS watches.
Millions of golfers use these watches to get accurate yardages. Of course, they also track scores and get statistics for better performances.
Nowadays, golfers use Apple golf watches rather than specific watches.
What makes Apple golf watches so popular? Are they better?
Is the Apple Golf GPS Watches Good for Golf?
We need simple answers for straight questions. Are Apple watches good for golf? Yes, they are perfect. Actually, the watches are great.
If they are perfect, why do some people complain? First, the way your Apple watch works depends on the App you use.
For that reason, you should get an ideal APP for your Apple watch.
Which are these APPs? And yes, which ones should you pick? Also, which ones should you avoid? I will address that later and also give some suggestions for you.
First things first, what can you do with your Apple golf GPS watches? Let's address that first then look at the perfect APPs for your Apple watch.
Details You Can Get From Apple Golf GPS Watches
Unlike other models, Apple Golf GPS watches offer more details. They don't just offer accurate yardages. They also give more details and statistics for better performances.
Apple golf watches boast advanced technology. For that reason, they will improve your performance. And yes, they will also boost your confidence.
Key hazard information
Apple watches give accurate hazard details. They are designed to offer perfect details with the pinseeker function.
With the hazard information, you will make wiser decisions. Additionally, the details help you make the right club decision.
Accurate distances to the back, middle and the front of the greens:
You need these details. With their advanced design, Apple golf watches offer perfect distances to the middle, back and front of the green.
Therefore, you will know which club to use and how to perfectly take the shot.
Excellent hole-sky view
With sky-hole views, you can decide, with certainty, how to take the shot. You even see the perfect target position so that you choose the right club.
Therefore, with Apple golf GPS watches, you are assured of better results.
Unique score tracking
You need to track your scores. What is the importance of this feature? And, how does it work?
First, this is an excellent feature found in Apple golf watches. It allows one to track specific shots to know the distance covered.
How does it work? Well, you first activate the mode on your Apple golf watch. After that, you take the shot then press "Begin".
Then move to where he ball stops and then click "end". After that, you will see the distance covered.
What is the significance of tracking your shots? First, it gives a clear image of the distance covered by each club.
After several attempts, you will know the club to use in the future when you want to hit the ball to similar distances.
Like earlier mentioned, the effectiveness of your Apple golf GPS watches depends on the golf APP used. Therefore, you have to make the right decision.
The Best Apple Golf GPS Watch Apps
Today, I will restrict myself to Apple golf GPS watches. For that reason, I won't delve deep into the APPs. However, I will give a sneak peek of some of the best options.
Of course, that doesn't mean I won't be addressing the topic. However, I will give more details in a different guide mainly focusing on golf APPs.
In brief, there are many APPs available out there. However, I will only mention the most popular options.
Hole 19

Golf shot

GolfLogix GPS

GolfNow

18Birdies

Fun Golf

Golf Pad

Golf GPS ++
I will only cover the first two Apple golf GPS watch APPs. For the rest, I will give detailed reviews in the next post.
Hole 19
This is my favorite Apple golf watch APP. I don't know if that is the case for everyone. However, I have used it on my iPhone for a long time. Of course, it works perfectly.
I have used the free and premium versions and they both work well. However, there are a few features you can't access when using the free version.
The App offers easy navigation. And yes, it is simple and straightforward.
To access more features, you need to get a premium subscription. With the subscription, you can get more details.
For instance, you can get the following details;
Hole over-views

Hazard information

Up to 42,000 pre-loaded courses

Track scores

Key stats like putts, GIR, drive accuracy, and many more

Distance tracking

Automatic hole changing

Club suggestions

Matchplay

Advanced maps

Augmented reality

Handicap simulation

Club details

Easy sharing of details online
Of course, these features are for premium subscribers. However, some are also available for free users. And yes, the premium version also offers a free trial for a whole month.
Golf Shot App
This is another favorite Apple golf GPS watch App. Briefly, the app offers several functions that make it ideal for most users.
I tried it. And yes, it was impressive. It gives perfect hole overviews. The app also offers easy navigation. It will give accurate details.
This App worth trying out. With an array of excellent features.
For instance, you will get the following;
Up to 40,000 courses

Excellent sky views

Augmented reality

Digital scorecards

Score tracking

Real-time distances

Handicap details

Voice assistants for distances

Accurate yardages
Despite its excellent features, I noticed one issue. However, they weren't more of a deal-breaker.
Of course, this was a rather isolated issue. I wouldn't say it is the case with everyone.
The app didn't give accurate center measurements like Hole 19. However, this could be because I hadn't used it more often.
And frankly, it only happened on a few holes.
Most Reliable Golf GPS Watch
Which is the most reliable golf GPS watch? This is a personal opinion. I prefer Apple golf GPS watches. However, some people would suggest other brands like Samsung.
Apple golf GPS watches are more popular. They offer better results. And yes, they give different features based on the APP used.
Most Stylish Golf GPS Watch
Which is the most stylish golf GPS watch? Well, this is datable. Being stylish means different things to different people.
Therefore, I won't really specify or point at a particular golf GPS watch. However, I used an Apple golf GPS watch and I find it stylish.
However, that doesn't mean you will love it. Of course, you could choose the style and design that makes you happy.
My Conclusion
Apple Golf GPS
watches are stylish. Of course, they are also slightly expensive. They are luxurious golf watches.
The watches are slowly taking over the market. This is because they are more accurate. And yes, they give more details than other models.
The accuracy of your Apple golf watch depends on the App used. I have given an overview of the Apps available out there.
In my next post, I will cover each App in detail. Therefore, stick around.
Last Updated on March 2, 2023 by Paul Roger Steinberg