Undoubtedly, premium balls give the best efficiency, and you can consider them if you have plans to strengthen your game. Even so, that doesn't make buying the best cheap golf balls a bad choice.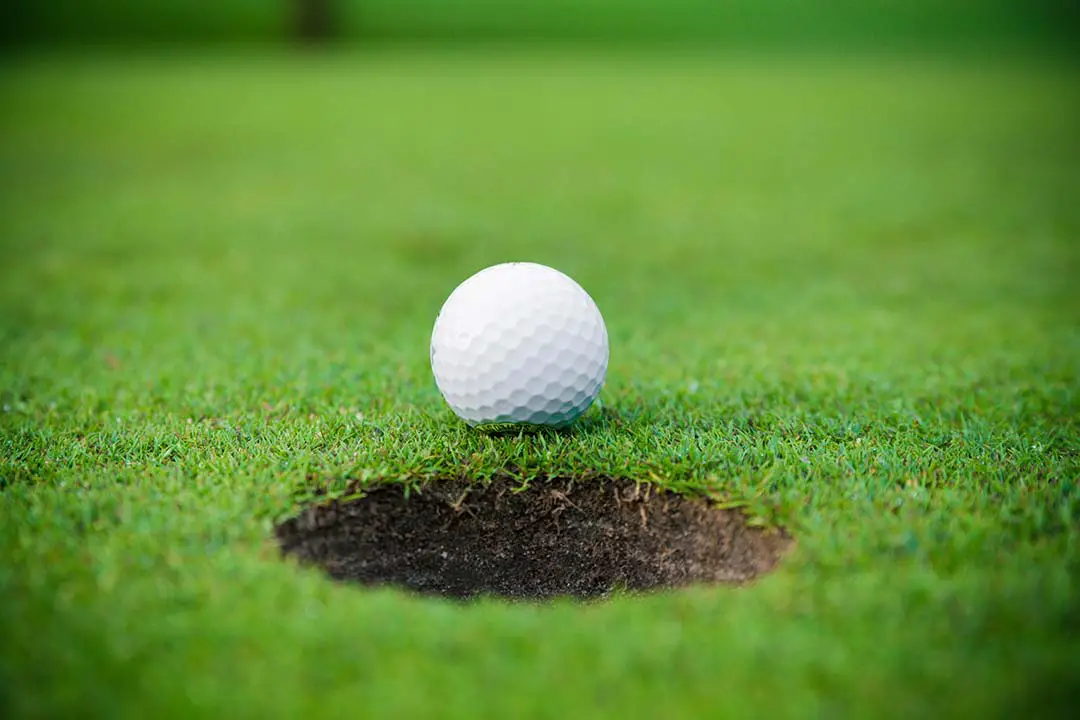 In fact, you can also have the performance you need on a lower-priced ball. Playing golf is expensive. As you improve, the cost of clubs, golf bags, and other equipment keeps increasing.
This article will allow you to discover the market's best cheap golf balls. Sadly, it's not just the price of clubs, bags, and shoes that pushes up costs; it's also the price for golf balls.
Those with the most affordable price are not the best cheap golf balls; even at low cost, they should be enough to be smooth and go far.
Consideration of Buying the Best Cheap Golf Balls
Golf balls are made of various materials, have several construction layers, or have a diverse dimple pattern. All these attributes determine how a swing affects the golf ball. Most golf balls have the same appearance.
The standard diameter for a golf ball is not less than 1.68 inches. The dimples give the ball an excellent aerodynamic structure and efficiently decreases drag while ensuring maximum airflow on the ball.
Having a knowledge of what golf balls are made of will help you in buying your best cheap golf balls. Below are the things you want to know if you are looking for the best cheap golf balls.
Golf Ball Constructions
Golf balls are classified depending on the number of their layers. Usually, a golf ball layer is made of Surlyn, which is a material like plastic.
Sometimes it is used as a cover for other kinds of balls. Golf balls also use Urethane as a material. You can find the best cheap golf balls in each type of construction.
Basically, a one-piece layer ball is composed of only one material. Needing only one material to be made makes it cheap. A 1-piece golf ball is perfect if you're searching for the best cheap golf balls.
However, it has a lower performance than the multi-layered balls.
A double-layered ball consists of a cover and core. Usually, a rubberized substance is used to create the core.
Some golf balls can have cores that are very compact and hard, while some have a more significant softcore. The cover varies for different balls as well.
The triple-layered balls have three-part; the cover, mantle, and core. Depending on the manufacturer and brand, the dimensions and materials vary.
There are many new and innovative designs that companies are adding to improve ball performance.
Four-piece and Five-piece layers
The additional layer to a ball is an internal cover that can be seen between the mantle and core.
However, there are several new layouts in the market created by different brands; there are no consistent variations with how layers should really be.
Golf Ball Materials
The type of materials used in different layers determines how the golf ball flies, moves, spins, and bounce. Most ball materials are made of silicone or rubber.
However, manufacturers develop their own compounds and materials to produce a high-quality ball.
Golf Ball Spin
There are two classes of spin, the backspin, and sidespin. The backspin allows the air to push downward, providing the golf ball a boost that enhances the momentum of the flight.
While sidespin could either send your golf ball to the left or to the right direction, vary based mostly on swing path.
Golf balls are classified into low, mid, or high spin balls. You can find the best cheap golf balls in each classification.
Ball Compression
Ball compression refers to how your ball will react under the pressure of the impact with the golf club.
Golf balls with lower compression have a softer feel. In contrast, golf balls with higher compression may feel harder.
Low compression golf balls are preferable for players with less experience who would like to have the full advantage of the added flight.
However, experienced players with excellent aim and strong swing will see longer and precise shots with high compression balls.
Durability
Golf balls sometimes get lost or can get damaged on the course.
When you don't buy a decent ball, they might get damaged inside the golf bag before you even use them. A cheap fragile ball will become pricey if replaced often.
If you're a beginner, you'll be amazed at how much the golf ball affects the distance and precision of shots.
If you've hit and played a couple of different balls, you will know how different the feeling is for each ball. Just like any other equipment, the correct one is what's most suitable for the player.
Best Cheap Golf Balls in the Market
Thanks to its compact gradient core, it allows the golfer to hit the ball with a decent amount of power and control.
This is possibly due to the low spin that allows the ball to move on a straight course. Even with a slow swing at 80 to 90mph, it is capable of flying very far with a decent flight path.
There are 338 dimples in the ball having a pattern with five various sizes. The pattern's design is created to help enhance aerodynamics.
This golf ball has a low compression that gives it a soft feel. Using Srixon balls might give a pleasant softer feel.
Another golf ball with the Srixon brand on the list is the Srixon Men's Soft Feel.
Golfers with a speed swing of slow-moderate have the advantage of using this ball because of its softcore that provides good compression. It makes the flight of the ball far and high.
The ball's exterior contains 344 dimples, something that Srixon calls "Speed Dimples".
It has an incorporated aero-powered speed architecture that is intended to boost the trajectory of the flight by adding more lift to the ball.
A hard ionomer is used in this Wilson golf ball for its cover, and yet it still provides a remarkably soft feel.
On the golf course, they show an excellent low spin providing you a precise and straight trajectory shot.
This ball's key point is to offer distance and power to a golfer's shot by boosting the impact speed upon hitting the ball.
This ball has 352 dimples, which helps it maintain a decent volume of friction. However, considering that it uses a core with titanium reactive plus Surlyn cover, these balls have lower durability than others on the list.
With its compact core, it has the benefit of less spin, it's effortless to hit precise and high-speed shots.
So far, the balls on the list are almost two-piece construction. That's because most three-piece and higher construction golf balls are mostly priced higher.
Fortunately, the Callaway Hex Golf balls were a cheaper 3-piece variant. It has the signature design for Callaway dimple, which is HEX Aerodynamic.
The ball's core is composed of one softcore and an ionomer on the middle layer that increases the ball speed.
The design provides a soft feel that delivers reasonable control as well as long-distance, even with a low-moderate speed swing.
Srixon showcases a tournament-level quality ball with the cost of an ordinary ball.
While this could be a little expensive compared to those above, it can also incorporate more functionality. The interior has a Srixon patented energetic growth core, which gives it a soft feeling.
Furthermore, it has a cover with 3rd gen SpinSkin Urethane, which has enhanced friction upon contact with the ball. Stronger friction helps to increase the spin as well as ball trajectory.
This ball has two layers, the cover, and core; it has a soft exterior core while having a more dense and firm interior core.
This allows the ball to imitate the same effect of four-piece and five-piece balls but still offer the ball at a cheaper price.
Best Site to Purchase Second-hand Golf Balls
Lost Golf Balls are the best site for used golf balls. They offer high-quality used golf balls at the best possible price earning the top place for the best site to buy golf balls. Additionally,
LostGolfBalls.com has the most satisfactory customer service. They also offer lots of deals, particularly during PGA tours.
Usually, when you're a new client, you can have a big discount through their code on the website.
When you purchase a golf ball on the website, they're all packed in durable purple bags, sturdy to hold dozens of balls. Other than some markings, the AAAA ball looked phenomenal.
RockBottomGolf.com is among the best site for used golf balls and equipment. They offer refinished golf balls where there's a thin external layer applied to make the ball look new.
They give incredibly competitive prices on premium balls (like Titleist Pro V1's, Bridgestone B330Rx, TaylorMade Tour).
Best Site to Buy Golf Balls
If you're looking for a budget-friendly used golf ball yet still in excellent condition, you might want to check out these websites below. These websites are the best sites for used golf balls:
Surprisingly, Amazon has a few fantastic second-hand golf balls to offer. If you're a user of different Callaway versions, such as Hex, Diablo, SuperSoft, or Steam, there are $0.50/ball on Amazon.
And thanks to excellent customer care, the website has a good reputation.
Cheap but High-Quality
There are several things to consider before buying a golf ball.
And knowing it will let you have the advantage of choosing the best cheap golf balls.
Also, knowing where the best site for used golf balls is will minimize the time you need to buy golf balls.
But remember, be careful when purchasing online and buy only from trusted websites.