The best way to browse through thousands of golf ball choices is to buy golf balls online. Shopping online for golf balls has been a growing trend over the years as it offers both convenience and flexibility.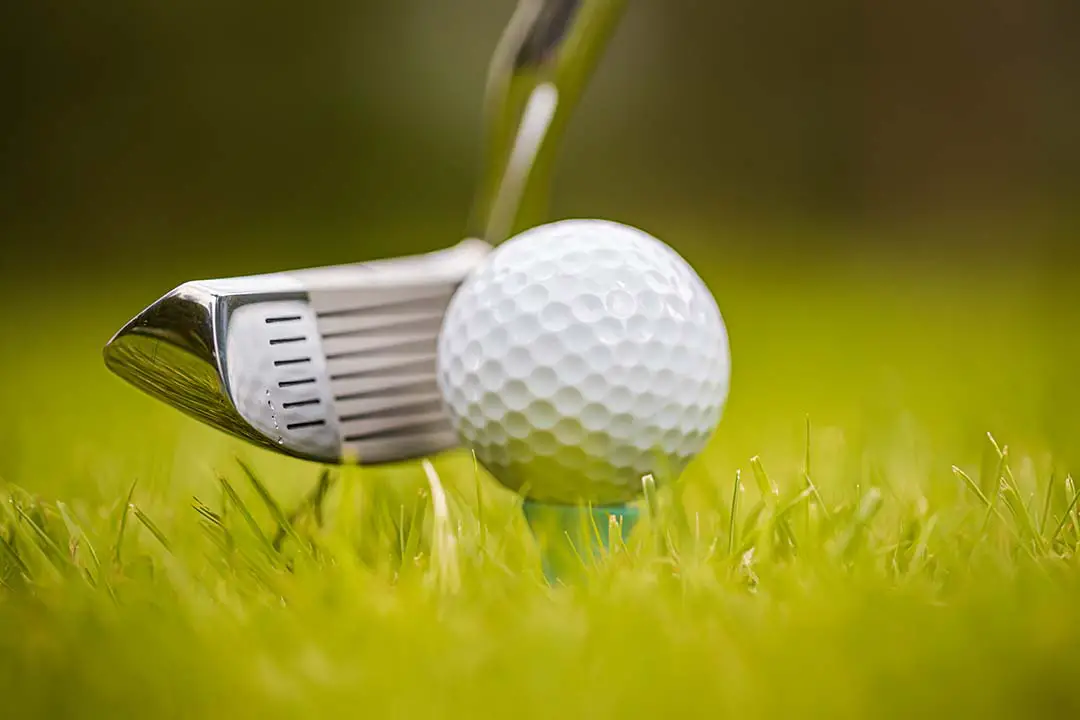 While there is indeed a myriad of options to choose from, you will need a guide to help you where to start.
Buying Golf Balls Online
First, let's narrow down the online places where you can buy golf balls online. One search result will introduce you to various golf store websites that you can freely explore.
Or, if you prefer purchasing from physical stores, you can also browse these online stores for your reference.
Either way, online shopping for your golf equipment provides convenience like no other. Moving forward, here is a list of the most popular online places to buy your golf balls.
Online Store Websites
Online store websites offer an ideal option to browse various golf balls and other golf equipment at once. Typing keywords will display various results that will let you make your purchase conveniently.
You can also opt to browse the prices of golf balls on their website and then purchase on their physical stores later. Thus, you won't need to make long trips just to check the price and description of your chosen golf ball.
Here are some of the most popular retail and wholesale online store websites to purchase your golf balls:
Original Equipment Manufacturers (OEMs)
Original equipment manufacturers or OEMs often have online websites where you can directly purchase golf balls.
Since the products they offer undergo numerous trials, you can ensure that you're buying high-quality golf balls. Some of these golf balls would also be those used and endorsed by Tour players.
The most popular OEMs where you can purchase golf balls online:
Buy-and-Sell Online Marketplaces
Various buy-and-sell websites offer great golf ball deals, whether it is brand new or used.
Sellers from these websites are also often generous in giving discounts and provide detailed descriptions of their products. You can also negotiate on how, when, and where you'll receive your golf balls.
Here are the most popular online buy-and-sell marketplaces where you can purchase golf balls:
eBay

Golf Club Brokers

GolfBox

GolfWRX

2ndSwing
The only downside to this method is the chance of purchasing counterfeit or low-quality golf balls. Make sure to be extra careful when buying on these platforms.
Be sure to check for any counterfeit signs and clarify all your concerns with the seller. It will save you the hassle of wasting your money over shabby golf balls.
Advantages of Online Buying of Golf Balls
Indeed, you'll never run out of options of stores and sellers when shopping online for your golf balls.
Having many options provides you an extensive comparison of where to buy golf balls online. Advantages like this make online shopping an appealing method for gearing up during the golfing season.
With that said, here are some of the specific benefits of online shopping for your golf balls:
You can check feedback and reviews from previous customers on the condition of the golf balls.

It offers you the chance to contrast and compare different golf balls. You can browse for a specific brand or attributes according to your preference.

Purchasing online allows you to determine which are in-stock and available and which are not.

You can order golf balls from foreign brands and sellers even if you're from another side of the world.

There is no hassle on your part, as you will receive your golf balls directly at your house. It's best for golfers who are stocking on golf balls or buying in bulk.
Guide on Online Buying of Golf Balls
Like purchasing golf balls physically, it's also essential to plan and be as detailed as possible when purchasing golf balls online.
Never spontaneously add a golf ball to your online cart without first doing your research.
Like other golf equipment, the golf ball you use also impacts your gaming performance. Hence, you'd have to put a lot of thought before making a decision on what and where to buy.
Here are some of the things you need to note when purchasing your golf balls:
Golf ball anatomy

Construction

The right fit

Visual technology

Control and feel

Maximum forgiveness

Personalization

Price and discounts
There is perhaps no other best tip when buying golf balls online than doing your research.
By browsing multiple forums and gaining feedback from golfers and professionals, you will be more prepared for what to expect.
It will also let you understand the smallest and most crucial details that will either convince or discourage you from making your purchase.
Furthermore, it will also give you a comparison of different websites, purchase methods, and other factors to consider.
Buy in Bulk and Watch Out for Discounts
Many companies offer huge discounts when you buy your golf balls in bulk. It doesn't only save you money, but it also provides a way to load up for the golfing season conveniently.
You won't need to carry heavy boxes of golf balls yourself; they will deliver it right at your door.
Moreover, huge brands offer other incentives when you buy in bulk as a token of appreciation. There are also specific seasons where these companies would typically offer promos as a way to sell their products.
Make sure to watch for any promos and discounts as a part of your research. Take advantage of all these things that will save you money and offer you quality golf balls.
This is often an overlooked tip, but it will save you from fishy transactions. If the seller you're dealing with is showing suspicious signs, then follow your intuition.
After all, who wouldn't be excited to get a good deal for their golf balls online? However, if it seems too good to be true, then that is probably exactly the case.
Always check for the legitimacy of the seller and the deal they're offering. You can cross-check with other offers or ask other golfers in forums about their opinion.
You can also ask the seller all the details about the golf ball and request an actual picture of the item.
Ask for Feedback and Guidance
Along with researching, it will be highly beneficial to ask for feedback and guidance from your co-golfers.
First-hand feedback is always the best way to learn in-depth about the performance of a golf ball. They can also provide you tips on the virtual place to purchase and the method of purchasing.
The Internet has made it easier to communicate with seasoned golfers, so finding someone to ask is not an issue.
In Conclusion
In this article, you learned the wheres and the hows of purchasing golf balls online.
Keeping this information in mind will help you make your online purchase smooth and seamless.
By laying all the essential know-how to you, you won't need to reach the depths of the Web to guarantee a good golf ball buy.
Just remember to be careful in all your transactions online and always do your research before buying anything online.
Good luck!