Before making any purchase, you probably check the golf clubs price guide first, especially since it's normal to hear how playing golf comes with a hefty price.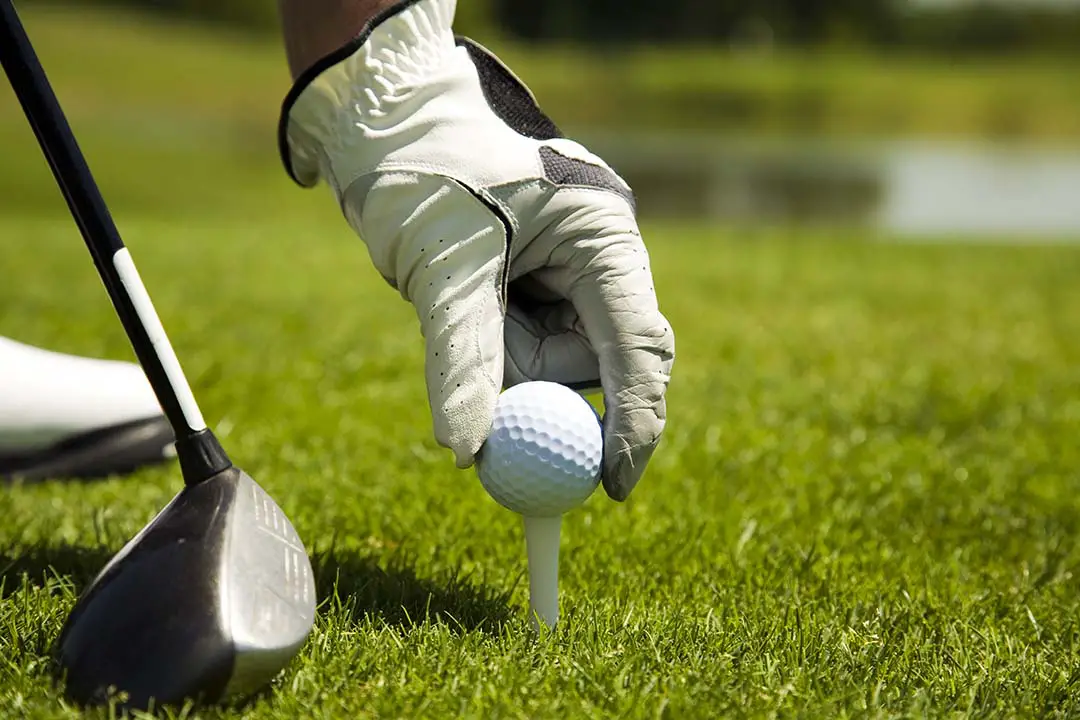 While it's a known fact, golf equipment doesn't always need to be new or expensive.
You can always look for cheaper alternatives; you just have to know what you're looking for and where to look at.
Golf Clubs Price Guide: Practical Guide for Golfers
Whether as a hobby or sports, if golfing is something that you enjoy doing, we know you'll be willing to invest in it.
And golf equipment is much of an investment as the time and effort you give to master your craft. However, for some golfers, it is also a matter of checking the price tag.
Just in case money concerns you, here's the good news: playing golf is not always as expensive as it appears to be.
There is a growing market for used and pre-owned golf equipment like golf clubs, for instance. Now, you might be left wondering, "How much should I pay for a used golf clubs?"
Well, have you tried looking for a golf clubs price guide?
If your answer is no, you've come to the right place. We're here to provide you with answers. So, let's go back to your question, "How much should I pay for a used golf clubs?"
The prices for a set of used golf clubs can go as low as less than $100 to as much as $500. For some pretty good deals, you can save up to 70% compared to buying a new model.
There is no definitive answer to the amount you should spend on used golf clubs If you frequently check the golf clubs price guide, you'll notice that prices are constantly changing.
Additionally, various factors affect golf clubs price guide including the brand, model type, demand, and golf club conditions.
You need to identify whether the price is reasonable given the mentioned factors before buying.
So, to help you, let's walk you through the things you can do to make sure you get the worth of what you're paying for.
You want to buy used golf clubs because you want to save money, right? So, you wouldn't want to buy an old, used one for a price equivalent to newer models.
Once you spot a second-hand sale, compare the price with new golf clubs. Sometimes, the price of slightly used ones can be almost the same as the discounted prices of new golf clubs.
Transact only with trusted sellers
Some club manufacturers are also selling used golf clubs like TaylorMade and Callaway.
You can also purchase from reputable golf stores such as Golfsmith and PGA Tour Superstore. If you want to make sure you're dealing with legitimate sellers, this is your best option.
Add that to the advantage of having a guaranteed warranty. For example, you can get a set of certified hot iron clubs for as little as $260.
The prices tend to be lower with other online stores like eBay and Amazon, where you can find clubs set below $100. But you have to be keen when transacting with them.
Looking for a friend who's willing to sell his pre-owned clubs is also a safe option.
Golf clubs, like your other golf equipment, will experience constant wear and tear. You have to be aware of the used golf clubs' conditions and issues before opening your wallets.
Grips can easily be replaced with a new one but consider the cost of repairs as well. Golf clubs that need re-gripping will cost you another $6 to $15 per club.
Some will even charge you from $50 to $100 re-gripping the golf clubs. Include these when making decisions about your purchase.
With all these, remember to consult with a golf clubs price guide. A new set can be bought from $100 to $1200 depending on the brand and model.
So, you shouldn't pay a similar or higher price than that when buying a used golf club
How do I know which used golf club is for me?
You might be overwhelmed once you start looking for used golf clubs. With a wide range of golf clubs and websites to choose from, you might end up thinking about which one is the best.
Still keeping in mind the golf clubs price guide, it would be better to set your mind on a price before you start canvassing. Determine the price you are comfortable spending.
But remember, don't be hard on yourself when looking for your cheaper options, okay?
Besides thinking about "How much should I pay for a used golf clubs?, consider these several other factors when choosing the right used golf club for you.
Model type: Golf clubs price guide only serves as a guide in helping you find cheaper golf clubs. Yet, it doesn't necessarily mean settling for less. This means that you shouldn't buy too old models just for the sake of saving money. If you can find used but newer model types, that's better. If you want to improve your game, invest in modern golf clubs too.

Specs: If you're a veteran golfer, you can skip this part. However, for first-time golfers, research extensively about a golf club's ideal size, material, and shaft flexibility. Seek help from veterans on the field, so you can also limit your choices. Take note too, that some used golf clubs for sale are built specifically for the owner.

Fitting: Concerning the previous factor, you must find clubs that fit you well. Make sure that it will work well for you if you buy it. One example is having the correct shaft length. Golfers who are shorter than 5' should use a shorter shaft, while golfers taller than 6'6" should use a longer one. Shaft lengths make your clubs more comfortable. An inch can make a difference in your game performance.
Benefits of buying used golf clubs
Because golf equipment seems to increase in prices over the years, golfers are looking for ways to at least save a few bucks.
That is why novice players are oftentimes advised to check golf clubs price guide and buy used golf clubs.
Saving money is the obvious benefit since you can always upgrade your golf equipment once you're sure golf is for you.
Deciding to buy from premium brands can cost you hundreds to more than a thousand dollars; buying the used ones can save you 50-70% of the retail price.
Besides, some used golf clubs are just slightly used that they look the same as brand new clubs.
Other than saving money, the benefits of buying used golf clubs can be almost similar to buying new ones. The key, however, is to look for a reputable and dependable retailer.
Most likely, these retailers will offer you a trial period alongside the sales warranty. You can go back to the earlier section about transacting with trusted resellers for your reference.
Lastly, buying used golf clubs provides you with a lot of options.
Imagine the variety of things you could do with the money saved. You can even buy spare golf clubs after purchasing a set or buy other golf equipment like golf bags.
Risks of buying used golf clubs
Of course, purchasing used golf clubs also comes with risks. The risks will increase if you have difficulty identifying legitimate retailers. Have you heard of or experienced counterfeit golf clubs?
These refer to golf club imitations that some sellers do to deceive golfers.
If you'll see the pictures, they look like legitimate models. But once delivered to you, you will notice the difference in materials used and the quality of the golf clubs.
As they say, if something is too good to be true, then probably it is. You also don't know how exactly the owner used the golf clubs.
It might have been used regularly ranging from monthly to twice weekly. It might have been used only for a few instances since it was first bought.
Additionally, not all the damages may be visible instantly.
Some sellers are not transparent as well with all the issues present. You have to be ready with all these risks should you decide to buy a used one.
Be cautious when buying used golf clubs
Blemishes are a normal part of used golf clubs resulting from wear and tear.
It is important to acknowledge this since it will also affect your playing performance.
We look at the golf clubs price guide, the factors you should consider before buying, and the risks and benefits used golf clubs entails.
Remember all these and always be cautious before making any purchase.
It is not impossible to find used golf clubs in almost perfect condition.
You just have to choose the right retailers and patiently scrutinize the condition of the golf clubs.
Last Updated on March 2, 2023 by Paul Roger Steinberg