You have been playing it for quite a while now but now you realize that you might need an equipment upgrade and curious how much are custom golf clubs.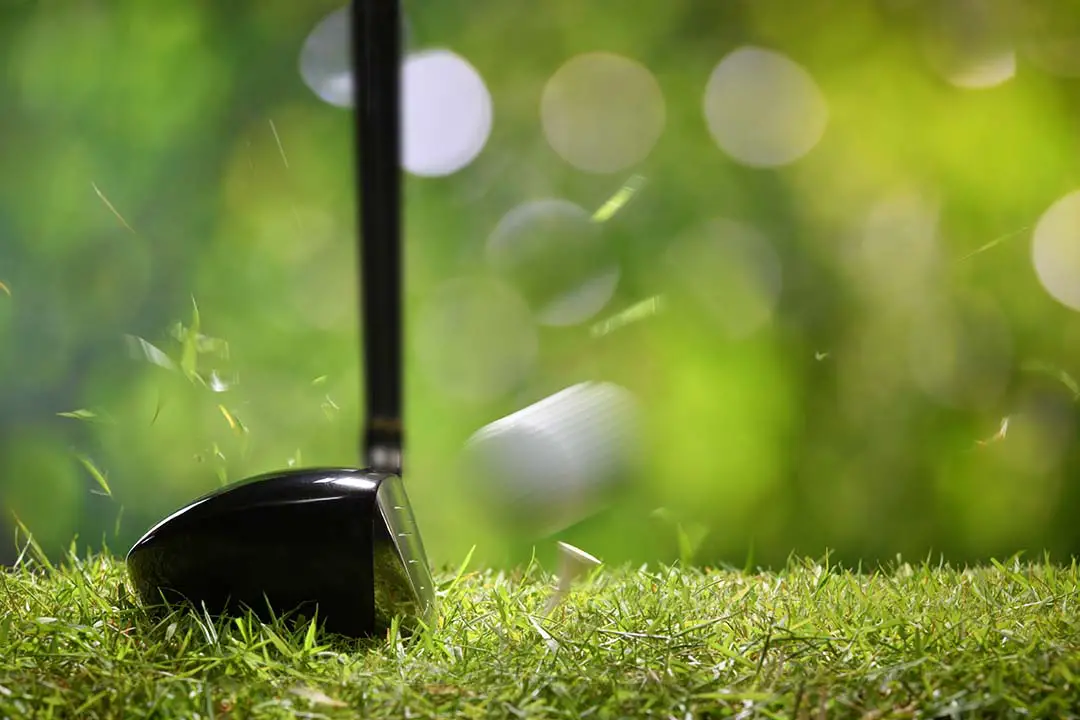 Playing golf is among the most relaxing activities to do. In this season in your life, you might want to grow more in this sport.
You start asking yourself how you can do this.
You attend workshops, seminars, watch youtube videos, and many more.
With this line of thinking, you may be asking yourself the question, how much are custom golf clubs?
How Much Are Custom Golf Clubs
Golf is a sport deemed to be expensive.
If you are thinking, 'How much should custom golf clubs cost?' it is helpful to gain a particular background on how you can purchase or personalize your golf club.
There are two ways that you can have your golf club customized. The first one revolves around the idea that you know your brand.
It merely means that you are loyal to a specific manufacturer because of the credibility that it gave you throughout the years.
Meanwhile, the other one focuses more on the customers' flexibility. This option describes how a golfer wants to try different brands in fitting their clubs.
With these ways, you may be asking yourself these following questions:
How much for custom golf clubs?

Is there a preferred way to shop to save money?

How much is it to get fitted for golf clubs?
So let us unravel the complexities and nature of expenses when fitting your golf clubs.
Brand Loyalty
Big brand names often have many outlets nationwide.
There are perks in patronizing a specific manufacturer. Since it is an established business, you would not be wasting time choosing from a lot of options.
Pros of Brand Loyalty
There are several advantages of purchasing golf clubs from a single supported brand of yours.
The first perk is that you can easily access their website and inquire about the availability of their products, custom fitting schedule, and a lot more.
Another advantage that you would get is that almost all well-established brands have custom fitting facilities scattered around their outlets.
So how much is it to get fitted for golf clubs if you're supporting a brand?
You would not also have a hard time keeping up with the latest technology because these establishments often make sure that their staff members update the stock.
Lastly, if you are trying to save money, the leading golf club manufacturers have 'fitting days' wherein you can do your custom fitting for free.
Cons of Brand Loyalty
Along with these benefits, there are also adverse effects in supporting a single brand. For instance, these 'fitting days' might land on a date that you are not free.
This event appears once in a blue moon, so do not expect that the service will wait for you because, after all, it is only free.
Additionally, some local outlets are not as big as the leading golf stores. This way can limit your options, especially if you are trying to buy a specific part of your golf club.
Thus, you must be informed about these pros and cons so that you can properly educate yourself on which method of buying fits you.
But if you are the type of customer who does not want to miss an opportunity to try out other golf club brands, you should continue reading this section.
In the end, is it worth it to know how much for custom golf clubs, if you will be spending a lot?
Brand Explorers
Before going to your custom fitter, make sure that they have partnered with different club manufacturers. Remember, the larger the golfing retailer, the more extensive their array of products are.
With this in mind, take note that the well-established custom fitters would generally possess this trait.
You may think these large businesses might charge you a lot. And you may even question yourself, 'How much should custom golf clubs cost?.
There is still hope because some extensive golf club fitters offer custom fitting for free.
In this instance, it is a win-win situation because your choices are not limited, yet you are getting free services.
The downside of this service, however, would be the conditions offered by the store.
Nature of Fitting Clubs
Customizing your golf club can be a bit pricey. A standard club would cost you hundreds of dollars. This amount does not include any other parts like the shafts, drivers, irons, and many more.
So the tendency of building your golf club with specialized components for your needs is expensive.
It can be seen as an excellent and wise investment because it will heighten your gameplay and push your skills to improve.
So always keep in mind that it will cost you more for every additional part that you have to your club.
If you feel a bit extra, you can also add custom designs to your golf club for a more sentimental vibe.
One excellent insight that I can share with you is always to have a budget. Before going to the club fitting, make sure that you know how much money you have.
Do not be afraid to inform your seller that you only have this amount of money to guide you thoroughly. I hope these gave you an idea of 'How much for custom fit golf clubs?'.
Typical Golf Club Prices
The prices of golf clubs vary from different outlets. But there is a broad range that you can follow. So how much are custom golf clubs? Here is a shortlist of prices for the different types of fitting.
For a full bag of the fitting, it would generally cost you about $350 up to $400.
This type of service is a package since you will be able to try all clubs and suggest tweaks to your personalized equipment. This fitting also lasts for about three to four hours.
The next one is called long game fitting. It is also known as the value-based fitting as it focuses on your driver, fairway woods, and hybrids.
The price for this would be $200 for 2 hours. Driver fitting costs around $150 for an hour and a half.
Meanwhile, iron fitting, putter, and wedge fitting cost around a hundred dollars for an hour of service. These are some of the range prices of club fitting in the most common outlets.
But what is included in the process of fitting? You might think this comes with a lot of inclusions at a high price. The first would be an analysis from a professional club fitter.
This staff will guide you throughout the process while giving you some useful tips.
Afterward, they will then provide you with your fitting results as well as suggested specifications. Lastly, a price quote would be helpful for you to know how much you will be spending.
With these, we hope that we gave you a glimpse of 'How much are custom golf clubs?' and the process behind it.
So now, let us talk about how much are custom golf clubs?
For wedges and putters, they cost around thirty to fifty euros or forty to one hundred dollars. The drivers, irons, and hybrids cost about $50 to $150.
It would generally cost you around $250 to $600 for a full bag. These prices are a bit high, but considering the outcome that it will give to you, this is a catch.
Process of Golf Club Fitting
Another important piece of information that you need to know about fitting your golf clubs aside from the price is the whole process.
Apart from asking yourself how much are custom golf clubs, you should also wonder how do they guide you in stores for you to get the perfect price?
The first step of this process would be the interview.
This process will help the staff determine which parts of your club need improvement. It will also give them a rough estimate of how much you are willing to spend.
They will also discuss with you essential things like your goals and specifications.
Next, measurements will be done in your body to determine specific sizes and lengths. The staff may ask you the question, 'How much are custom golf clubs?'
Because they are already offering you different options. Lastly, you will undergo their final recommendations stage. Here, they will discuss their prices as well as other options for a better deal.
Is Customizing Your Golf Clubs Worth It?
We all know that golf is a costly sport to play. You may have asked these questions countless times:
How much are custom golf clubs?

Can I improve by spending a lot of money?
These questions may sound challenging at first. But customizing your golf clubs is worth it.
It is like an investment for your personal growth in the sport.
Remember, golf clubs are expensive.
But if you have high quality and personalized equipment, you can significantly improve your game performance.
So why not purchase the perfect set for you?
By building your golf club, you are painstakingly building each part of the club to help you step up the pedestal.
Last Updated on March 2, 2023 by Paul Roger Steinberg