If one day, you just wake up with a thought of giving golf a try, the first question that will cross your mind will probably be how to buy golf clubs.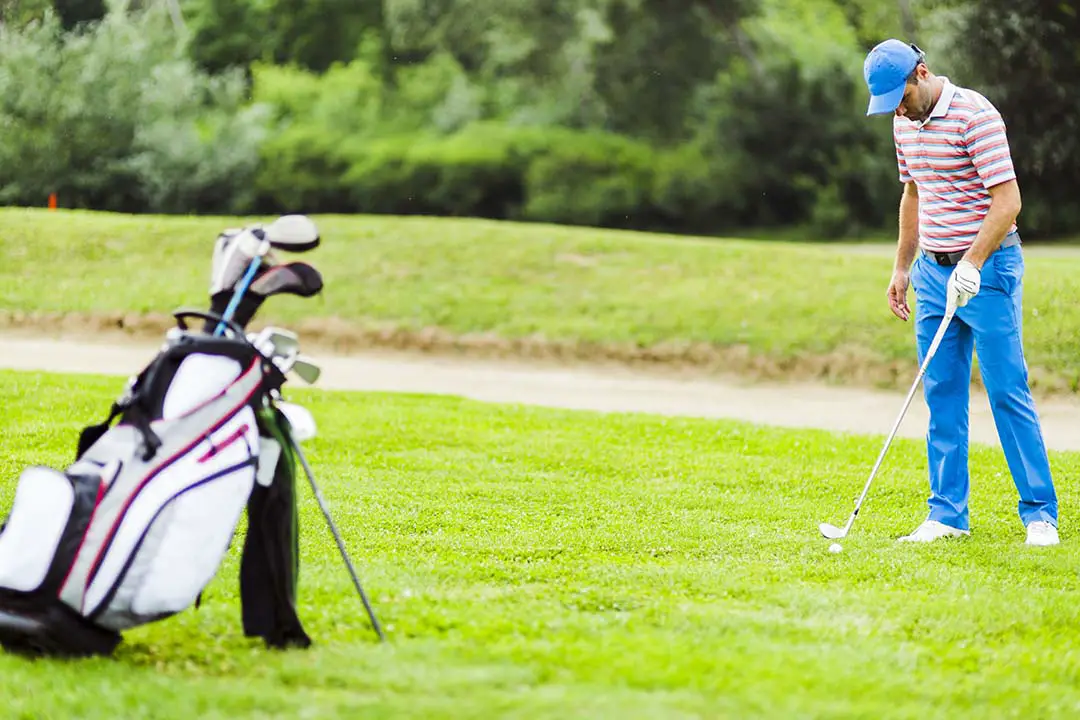 There's no need to worry, though! Getting started in golf can be simple, and this article will help you in acquiring your first set of golf equipment.
How to Buy Golf Clubs
A golf club is to the golfer just like what a sword is to the warrior. Without the right golf clubs, golf games may not be as enjoyable, and it may be career-damaging for some people.
That is why whether you are a newbie or a professional golfer, it is essential that you are equipped with the right paraphernalia, especially the golf clubs.
Thankfully, there is really no secret regarding how to buy golf clubs that suit you best. All it takes are just a little bit of information gathering and some leg work.
Do the Necessary Research
Before purchasing your first set of golf clubs, you need to conduct thorough research about many factors.
You should not hurry into buying your golf clubs without acquiring some necessary information about it.
First, you should know the common types of golf clubs to give you an idea about how to know what golf clubs to buy.
Not all clubs are the same – they have different purposes and applications.
Since a standard golf bag is only allowed a maximum of 14 clubs according to the US Golf Association, you need to be aware of the tools you can have in your arsenal.
These clubs are normally classified into these five categories.
They provide the longest yardage because they are built with larger heads and longer shafts relative to the other club categories.
The driver, which is used for hitting the golf ball off the tee, and the fairway woods, which are used for fairway shots, fall under this category.

Because of their versatility and multi-functionality, they comprise the most number in a standard golf bag. Long irons help the golfer cover large distances, while short irons are for shots requiring high precision.

Wedges are modified from irons to give them higher lofts and larger angles, boosting their performance in tricky areas of the golf course. The pitching and sand wedges are the most common representatives of this category.

Hybrids, which are crossed from irons and woods, are one of the most recent categories of golf clubs to emerge. Their club heads are similar to those of woods while their shafts are patterned after the irons.

While drivers are used at the start of a golf game, putters are game-enders because they are used for shots that send the golf ball into the hole.

Familiarizing these categories is a must for any beginner in golf since these will help you decide how to know what golf clubs to buy.
However, knowing your golf clubs will not suffice. You also have to take into account your inherent attributes as an athlete.
There are a lot of factors that are affected by your natural bodily measurements, most especially your height and arm length. Take irons and wedges for example.
They come in various shaft lengths, so deciding which specific iron or wedge to procure is a matter of knowing what is most compatible with your body.
A golf club that is too short or too long for you will significantly affect the quality of your play. Even the size of your hands is a determining condition for getting the best golf club.
Some golf clubs have grips that are thicker than what your palms can comfortably handle, leading to lousy shots and worse, hand injuries.
That is why you should make it a point to know more about your physical attributes. Your body is your primary guide on how to buy golf clubs.
Consult with the Professional Club Fitter
To help you decide how to buy golf clubs, you should consult a professional club fitter.
Club fitting matches your body dimensions as well as your swing characteristics to a golf club, making sure that you and your gear are compatible.
Even if this is an additional expense, it will reduce the probability of you and your golf club not working out for each other.
Of course, everyone knows that golf is a rich man's sport, so it is important to know your budget before purchasing your golf clubs.
Perhaps you have to research the cost of buying equipment for professional use vis-a-vis the cost for casual playing.
Then, ask yourself this question: have you set aside enough money to buy clubs and other equipment?
A deep introspection about the financial aspects of golf will surely guide you in making decisions.
Researching the types of golf clubs, looking at your personal attributes, and considering your budget may be trivial, but these are beneficial in determining how to know what golf clubs to buy.
Research is just half of the job you need to do before buying golf clubs. The other half is looking for the shops selling those clubs.
This task, however, is relatively easier since the US is brimming with golf club manufacturers.
In fact, the list of USGA-approved drivers alone is enough to fill a 1000-page document!
If you don't have spare time to do actual shopping, you can take advantage of digital platforms for buying your golf clubs.
Amazon consolidates literally thousands of manufacturers and models in one place to make buying your golf clubs more convenient.
You can choose from the most famous brands like Callaway, TaylorMade, Wilson, Cleveland Golf, and PreciseGolf Co., to name a few.
The reviews and ratings of the products in Amazon may help give you an idea of how to know what golf clubs to buy.
If you are a beginner, having confusion on how to know what golf clubs to buy is perfectly normal.
After all, you are bombarded with a lot of options like ordering brand new or preowned golf clubs.
Don't worry! As you play golf more, your knowledge of how to buy golf clubs will come more naturally.
Help! I Bought the Wrong Golf Clubs!
So you decided to purchase your first full set of clubs. After asking yourself "which brand of golf clubs should I buy?", you settled for a sketchy online shop selling pre-owned clubs.
However, when the clubs arrived at your home, you found out that they are too short for you. What will you do?
Well, if you think that the golf clubs you bought are still salvageable, you may opt to have your clubs retrofitted.
Luckily, some professional club fitters also offer to retrofit services to help adjust your golf clubs to best suit your needs.
You can have your shaft length extended or reduced by adhering to an extender or cutting a portion, respectively. The loft and lie angles can also be modified using machines.
Retrofitting the Golf Clubs
The caveat is that retrofitting may alter the performance of the club.
For instance, having the shaft extended may affect the torque at the head of your golf club, and this will translate to a change in the swing characteristics.
That is why it is recommended to do club fitting prior to buying golf clubs instead of buying clubs then having them retrofitted afterward. The former, though pricier, is more reliable.
If you really think that you don't like the golf clubs you bought, your last resort is to resell your golf clubs.
You can look for a friend who is asking "which brand of golf clubs should I buy?" and offer your golf clubs instead.
This might cause you to incur some losses, but at least you are able to get rid of your unwanted golf clubs.
Making mistakes in purchasing golf clubs is normal for most neophyte golfers. The most important thing is that you learn from those wrong decisions.
Before you think of "which brand of golf clubs should I buy?",
you have to make sure that you do the proper research so that you would not have to end up spending more and regretting it.
After Golf Clubs, What to Buy Next?
Your golf clubs may be already complete. But remember that a warrior never goes to a battle with only a sword.
You have to curate your own set of golf paraphernalia to maximize your golfing performance.
Having a top-notch pair of footwear can boost your morale as a golfer.
That is why "what brand of golf shoes should I have?" comes next after "which brand of golf clubs should I buy?" in the list of frequently asked questions from beginners.
To make sure that you get the best golf shoes, you should consider multiple factors like the frequency of your play, the material of the shoes, the size of your feet, and of course your budget.
More expensive golf shoes tend to be more customizable. For example, the golf shoe manufacturer FootJoy allows customers to design their own golf shoes to suit their preferred aesthetics.
This is on top of FootJoy's engineered shoe base which is optimized for giving the golfer comfort and stability. Other mainstream shoe companies also offer specialized golf shoes.
For men, Adidas released golf shoes that are patterned after a heat map analysis of the soles of golfers to locate areas that require more traction.
For women, Skechers is retailing golf shoes that guarantee both comfort and durability.
Going to need Golf Balls too!
Aside from shoes, another item that you should definitely have is golf balls. USGA has a 62-page list of official golf balls.
That means you have hundreds of golf balls to choose from. For beginners and casual players, the main consideration is just the budget.
But as you begin playing more professional golf, you have to factor in the material of the ball as well as its design.
Of course, you will need a golf bag to carry all your golf paraphernalia. Newbies in golf may want to get hold of a carry bag or a stand bag for casual games.
As for those who play professionally or travel abroad with their golf clubs, cart bags, tour bags, and travel bags are recommended.
The good thing about buying golf paraphernalia other than golf clubs is that there is more room for error.
In purchasing golf clubs, you always have to ask yourself "which brand of golf clubs should I buy?", but this isn't the case for golf balls or bags.
Still, you have to be prudent in acquiring your golf gear.
Buying is a Process
However, you may not be comfortable with purchasing expensive golf clubs online.
This is fairly reasonable since you might want to physically see and touch the golf clubs prior to buying them.
There are still a lot of shops with an actual store, but your options would be more limited.
For instance, Callaway's stores are concentrated in areas near New York, and this can be inaccessible for some people.
These inaccessibility issues are the main disadvantages of buying golf clubs from physical stores.
When you are out of budget or just want to get golfs at a cheaper price, another guide on how to buy golf clubs is to consider having second-hand equipment.
A lot of online shops offer pre-owned golf clubs at largely discounted prices. Which is perfect for those beginners who are not sure if they will play golf for a long time.
One of the most reliable "thrift" shops is Callaway Pre-Owned, which sells authentic Callaway golf paraphernalia internationally.
GlobalGolf is another shop selling second-hand golf equipment, and it also ships quality clubs in countries outside the US.
In Conclusion
Knowing how to buy golf clubs is indeed a continuous process.
You have to do research, look for shops, and then finally buy your golf clubs.
But if you make mistakes in buying, you have to repeat the steps all over again.
That is how professional golfers master the skill of buying golf equipment.
That is why it is perfectly normal for beginners to make some purchasing mistakes here and there.
Maybe soon, it will be your turn to teach others how to buy golf clubs.
Last Updated on March 2, 2023 by Paul Roger Steinberg