Many still don't know that various golf balls have specific uses. This is the reason why you need to find the best golf balls that fit your abilities. We will help you start your search for the best golf ball this 2021.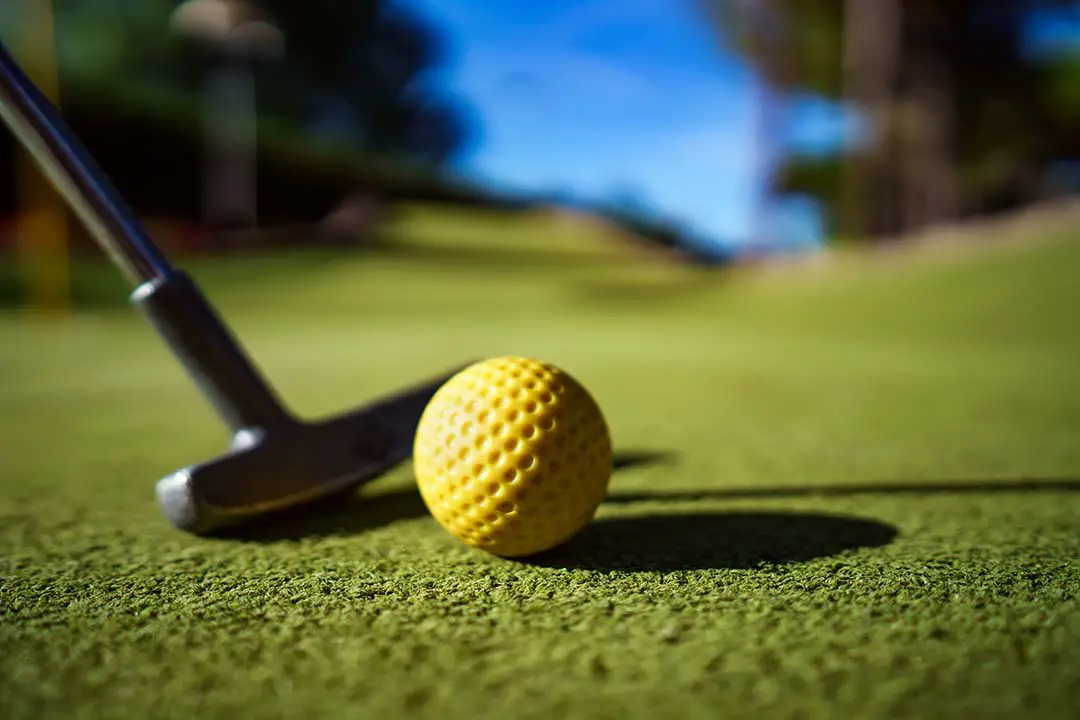 Finding the right equipment for golfing can be a daunting and challenging task for both amateurs and pro players.
Ultimate Guide in Finding the Best Golf Balls in 2021
For the year 2021, we gathered the best golf balls to prepare your gear and equipment. We selected a few brands that stood out amongst the list of best golf balls. This can serve as your guide in looking for a high-quality golf ball.
Technology-wise, Titleist has the most significant advancement among other competitors.
They have the specifications of what are the best golf balls in this industry. It goes with their line as "The best golf ball with the high-tech performance".
The AVX is the softest ball. It has the lowest spin rate and most downward trajectories compared to other products they offered.
If you are a high spin player and having a hard time estimating how far the ball can fly, the best pick is AVX.
These best golf balls have 352 dimples that give consistent flight and allow the ball to roll out on the ground slightly.
A box consists of 12 balls; it has a vibrant white color that helps you spot it easily.
As for beginners, Taylormade Tour Response is the ideal what is the best golf ball.
Two distinct colors, which are White and High Visibility Yellow. It offers 12 pieces of a golf ball in a box with 322 dimples for each ball.
Known as "A high-performance golf ball that offers great distance with minimal effort." The three-layer cover made by urethane gives wedge and high spin.
Swinging the best golf balls 2021 gives you an ultra-responsive result because its core is made with a hi-spring and ultra-low compression.
Titleist Pro V1 gives you the consistency you want. The improved design was released last 2019.
Now seventeen percent thinner and uses urethane as its cover. They want it to have a longer and lower game spin.
The ball's firmness helps the player have ample distance with excellent spin rate and great ball speed: touring professionals No.1 Choice and most expensive one.
One box consists of 12 balls with 352 dimples each. In finding what are the best golf balls, you should consider the dimples. Like Titleist AVX, it has a vibrant white color.
The TaylorMade TP5X is classified as a high-launch, low spin ball. It has five-piece construction with four inner layers.
The weight consistency and diameter consistency of the ball are considered as average.
If you want to have more spin on the ball, this is the best for you. It is also excellent because of its compatibility with the tee and the greens.
Rory Mcllroy, the former world No. 1 Golfer, endorsed TaylorMade TP5X as it works for pros and amateurs. It can be the best golf balls 2021.
A box consists of white 12 balls and has 332 dimples.
Vice Pro Soft is made for the dedicated amateur golf player. It has a lower price with good quality. It comes in three colors: White, Lime, and Red.
One golf ball has 336 dimples; a box has 12 balls in it. It is the first manufactured matte-finished cast urethane golf ball in the world.
With this innovative enhancement, it can minimize the backspin. The thinner skin cover of the balls can impact the spin.
Additionally, it has an anti-glare effect, which makes the silicate particles in the lacquer very visible on the ground and in the sky.
If you have trouble tracking your golf ball, know what is the best golf ball that can be easily visible on the green. This product became known as the best golf ball for increased visibility.
Dual Dimple design and Seamless Cover increases the speed of the ball as well as the spinning.
In looking for what is the best golf ball, ensure that it has an advanced dimple design. If the player has a slower swing, Bridgestone Tour B RX is the best option for them.
It is made with Gradational Compression Core which has a low compression ratio. Therefore, the player can achieve the balance and consistency of the golf ball while in the air.
This function is one of the specs you are looking for in what are the best golf balls. It is also very durable as it uses a urethane cover that helps the ball to prevent slipping.
The very reason why many choose this is that it has excellent greenside control. If you want to have better control, search for what is the best golf ball with an excellent core and cover.
You can choose between white and yellow colors. It has 322 dimples and consists of 12 pieces in a box.
This tough and one of the best golf balls 2021 in the market can withstand windy days on the course.
An experienced player who wants to improve their game usually decides to buy this golf ball because it has the qualities of what are the best golf balls.
Its 330 dimples offer excellent stability, balance, and consistency during flight, even on windy days.
It also has greater accuracy and higher speed due to its thick outer layer, which is 0.5mm that is made using urethane.
This helps increase the ball's velocity while in the air. More than that, it is very affordable and comes with 12 pieces of a color white golf ball.
In the search of what is the best golf ball, you must consider your budget.
Callaway Chrome Soft Golf Balls have the thinnest outer core layer and a more robust inner core layer using Graphene.
It has 332 Hex dimples that help you to swing the ball for a long-distance shot. The technology integrated into this ball makes them one of the best golf balls 2021.
It also enhances the speed and spinning of the ball during flight. Moreover, it offers an affordable price without compromising what are the best golf balls should have.
The ball is soft and helps the compression and expansion of the ball with only minimal force, which results in higher and faster travel.
Consideration for Selecting the Best Golf Balls
Looking for the best golf balls 2021 that can fit your skills and support your lapses can be challenging. Usually, we think that a golf ball is not that vital compared to your other gears.
However, it has a huge impact on your performance. Make sure to research to get the best golf balls. Now, let's proceed to check what are the guidelines for selecting the best golf balls.
Anatomy
Before procuring or adding to the cart, you must check every detail of the golf ball. Each little detail can affect your performance.
Construction: There are different layers integrated inside the balls. It has specific uses, such as multi-layered golf is the best golf ball for high-speed swings.
While a two-piece golf ball is best for newbies. If you want to start escalating your performance, look for the best golf balls with the construction that suit your handicap.

Dimple: This feature helps the golf ball's flight. There are thin and thick layers offered in the market. The best golf balls must have dimples that can increase the lift and lessen the drag.

Fitting: The best golf balls must fit your golf club and swing speed. There are various designs that can help newbies hit the ball straight.
Moreover, the best golf balls can assist you in aiming for low-spin and long-distance.

Visual Technology: If you are having a problem monitoring where your golf balls fly, search for what is the best golf ball with visual technology.
This additional feature can increase your personal touch and make your game more fun. Balls with diverse patterns are easier to track in the air.
Technology
You still need to swing your club and hit the golf ball but the advanced technology in the last decades made a huge impact.
Many golf manufacturers invested in technology to solve the common problems of the golfers. The technology infused in the golf balls can make your shots straighter or hit a longer distance.
Choosing the best golf ball for you depends on the issues you want to cover.
Accuracy
As you can see, there are various methods to enhance your accuracy. You may improve your golf swing mechanics.
There are skills you can enhance but through the aid of different golf brands, you can play confidently.
Manufacturers ensure that they improve their balls so you can produce consistent and precise shots.
In owning the best golf balls, invest in golf balls with accurate shots.
Distance
For golfers, it is vital to have good distance control. There are different golf balls that can be good for long and short distant shots.
But you still need to practice swinging your clubs to achieve your desired results.
Since distance is one of the critical factors that affect the overall performance, check out the best golf balls above.
Remember that to hit a longer distance, you need to own a high compression ball.
Furthermore, practicing is still the key to success in enhancing the distance and direction of your golf balls.
Durability
With a wide selection of golf balls out there, you must find what are the best golf balls with durability.
It can be more expensive if you keep on replacing your golf balls. Moreover, durable golf balls can deliver better outcomes.
Guidelines Before Buying Golf Balls
With a lot of available golf balls online and in physical stores, buying golf balls can be confusing. You can follow our tips and advice to get the best golf balls.
The best way to ensure that you get high-quality products is by doing your work, which is researching.
Information from multiple websites can help you understand the boons and banes of specific gold balls. Furthermore, you can check reviews from different people.
You must compare the gold balls available online and what are the factors you should consider.
Take note that the golf ball relies on your skills and can solve your golf concerns.
If you have friends or colleagues that play golf, ask them for tips in finding the best golf balls. They can give you wonderful advice from experience.
If you are in a physical store, ask the person about the products they are offering. They can give the best recommendations.
Before making your purchase, get all the details you need, even the smallest.
Finding the Right Golf Ball!
Selecting the correct ball is about personal preference. It should be based on your skills and swing speed.
Lower compression balls can be deformed quickly, creating a spring-like effect. This can develop a more distant shot for newbies.
While there are people who prioritized owning known brands of golf balls, you should also inspect the ball's specifications.
Understand your needs and lapses to get the best golf ball for yourself. Gauge your handicap and knowledge to find the right fit for you.
Plus, look for a golf ball that gives you a soft and good feel.
Get that ball rolling this 2021!