If you're looking to switch up your golf balls, your best bet would be a VICE golf balls. Our article about VICE golf balls review will guide you on your next purchase and towards winning your games.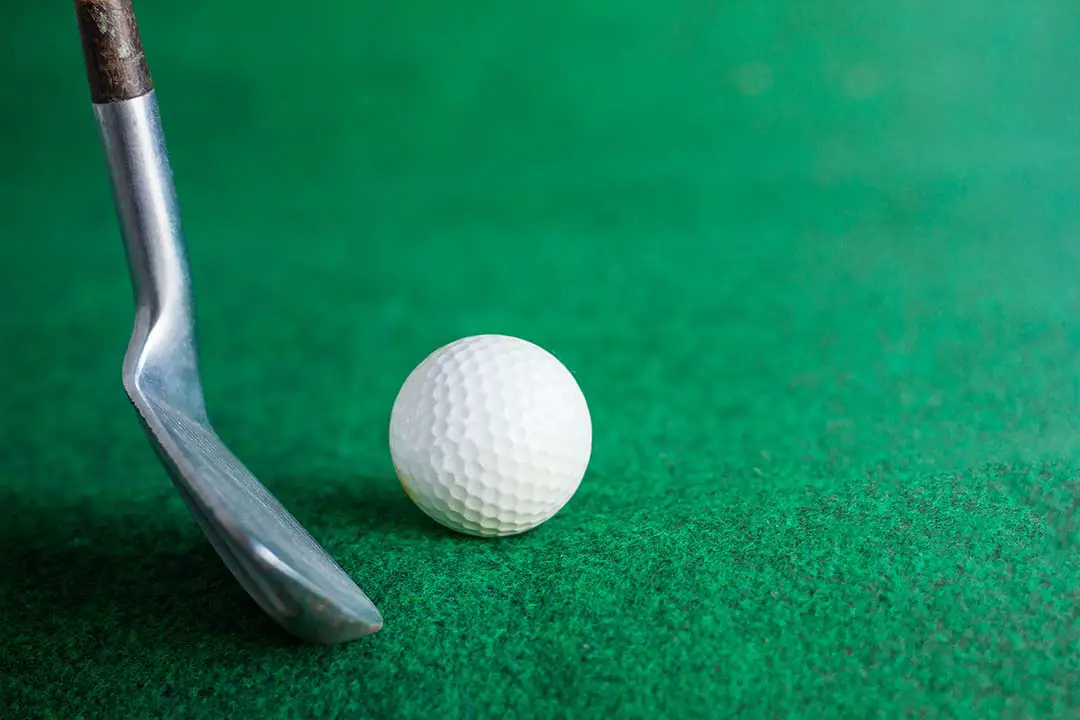 With so many brands and models available in the market, being keen on your selection process is the key.
What makes VICE different from other top golf ball brands?
VICE Golf Balls Review: What You Need to Know
Manufacturers of golf balls and other golf equipment continuously leverage their technology to meet different players' unique needs.
These brands tweak their ball designs every launch to cater to players with different swing and overall skill levels.
By now, you have probably heard of and used golf balls from top brands like Callaway, Titleist, and TaylorMade.
However, there are more hidden gems among golf ball brands in the market that will surprise you.
One of these top brands—that you may or may not have heard of before—is VICE.
All About VICE Golf Balls
Founded in 2012 in Germany, VICE Golf manufacturers premium golf balls at a valuable price.
Because of their success in producing high-quality golf balls, they have entered the European and the U.S. market as well.
What's unique about VICE Golf's system is every transaction is made online. This is unlike products from other brands that undergo multiple middlemen and price markup.
They will ship your order directly from their manufacturing establishment then right at your door. In turn, their golf balls are more inexpensive than other top brands.
All VICE golf balls undergo extensive design and engineering processes in Germany using the highest quality materials.
They specialize in producing golf balls with the latest technology and modern design.
Each VICE golf ball features a putting line and a ball number to distinguish it from other golf balls in the course easily.
Best 3 VICE Golf Balls
Now that you're more familiar with VICE, let's head forwards to our VICE golf balls review. Below are our top three picks among VICE golf balls.
Leading our VICE golf balls review is the VICE Tour that is true of tour-caliber.
These golf balls have medium compression that is best for golfers with mid-spins. Its 3-piece construction has a top-quality Surlyn casing that incorporates an incredibly tough DuPont™ material.
It also highlights VICE's signature HESC (high energy speedcore) technology that is best for swinging off the tee.
With the VICE Tour's overall structure, it makes these golf balls highly flexible to cater to all skill levels.
Its 392 dimple technology also makes these golf balls versatile and efficient in any course environment. Its control function makes it the top choice for playing on the greens.
Here are the pros and cons of the VICE Tour:
PROS:
DuPont™ Surlyn casing makes it highly durable
Versatile to use around the golf course
Provides incredible control in the greens
Highly visible design
Caters to all skills levels
CONS:
Lacking in feel
More expensive than other choices
Another 3-piece golf ball in other VICE golf balls review is the VICE Golf Pro.
This versatile golf ball is best for golfers with medium to fast swings with its excellent feel and spin. With its urethane casing, you can ensure quality performance and durability.
Furthermore, its S2TG (stick to the green) technology enables you to hit excellent distance using your driver and benefit from control around the greens.
This technology offers a great stopping function for playing short games with a good distance. Like other VICE golf balls, it also utilizes the HESC technology to provide adequate distance.
Meanwhile, its 318 large dimple technology boosts flight control and accuracy.
Here are the pros and cons of the VICE Golf Pro:
PROS:
Excellent price
High durability
Provides accuracy, control, and spin
Offers great feel
Excellent visibility around the course
Best for medium and fast swingers
CONS:
Lacking in distance among other VICE golf balls
Not suitable for slow swingers
The VICE Pro Plus is the only 4-piece-constructed ball in our VICE golf balls review. This construction plus its HESC technology boosts distance for medium to fast swingers.
Moreover, its 366 dimple technology helps boost speed and aerodynamics on the flight. With its urethane-constructed casing, it guarantees durability and distance with a low flight.
VICE Pro Plus's elastic dual mantle works to increase distance and decrease spin. Its S2TG function provides the ball a top-notch spin control and a great feel.
This golf ball also improves your control while adding distance off the tee.
Here are the pros and cons of the VICE Pro Plus:
PROS:
Valuable price
Offer low flight with added distance
Great feel
Controlled spin
CONS:
Not suitable for slow swingers
Lacking control around the greens
With these top three choices in our VICE golf balls review, you will undoubtedly serve winning shots in the course.
In the following sections, you will learn more about other golf ball brands to be able to compare and contrast.
Underrated Golf Ball Brands You Need to Try
Like VICE, there are new golf ball brands that are serving high-caliber golf balls in the market.
There are also companies that have been around for years but have remained underrated and overshadowed by mainstream brands. This guide will help you get to more about these said companies.
That said, here are the top three underrated golf ball brands you need to try.
First on our list is Snell. This company has only been established in 2015, making it one of the newest companies around.
However, its founder has previously worked in the R&D teams of major brands like TaylorMade and Titleist. It is the reason why you'll be amazed by every Snell golf balls review.
This background immediately gave birth to the MTB line that dominates many Snell golf balls review.
The top choice of golfers in this series are the MTB-X and MTB Black—and it's no surprise.
These high performing balls are always present in Snell golf balls review with their quality features and inexpensive price.
They provide golf balls with incredible distance, low compression, and a great feel with unique designs.
If you're interested in trying Snell out after reading a Snell golf balls review, their trial pack is your best bet. It will allow you to gauge if it suits your skill and playing style.
While it may seem like a bizarre name, Noodle has been catering to beginner golfers for years.
The Noodle series originated from Maxfli Golf in 2001 and was turned over to TaylorMade until Dick's Sporting Goods purchased it.
If you'll notice on the golf ball Noodle review, it always includes the "Long and Soft" slogan. It is because this is the selling point that many golfers are looking for.
Moreover, the Noodle series focuses on providing simple golf balls that deliver excellent performance. A golf ball Noodle review will also reveal its appealing price that starts very low.
Some of our suggested models in our golf ball Noodle review are the TaylorMade Noodle Long & Soft Golf Balls and Easy Distance Balls.
You'll never miss these two in any golf ball noodle review!
Last but not the least, let's head on to our Nitro golf balls review. This brand has been around for 25 years and has continued to focus its innovations on average golfers.
Most Nitro golf balls review highlights its optimum performance and price, and there is no hiding why. As a consumer-focused brand, they aim to serve all golfers with different skill levels.
Moreover, you'll appreciate how the company listens to feedback in many Nitro golf balls review. It allows them to improve and continue to tweak their golf ball dynamics endlessly.
Looking into Nitro golf balls review would open a world of quality and fairness to your game.
Their top offering in the market is the Nitro Ultimate Distance Golf Ball, which needs no more explanation with its name.
Tenured Golf Ball Brands You Need to Try
If there are underrated brands, there are also tenured golf ball brands that have been providing consistent quality golf ball models.
Reviewing these different brands will let you understand why they have been on the top of their game for decades. It will allow you to see the difference in focus between newer and older brands.
Here are the best three tenured golf ball brands you need to try:
Originating from Japan, Srixon golf balls have been around since the 1930s, initially under Sumimoto Rubber Industries (SRI).
Most Srixon golf balls review would tackle four main review categories. These are the feel, aerodynamics, launch condition, and durability.
You'll find in most Srixon golf balls review that this brand's models are on top of their game in these areas.
Srixon's attention to detail makes it no question that they have been consistently the top 2-piece golf ball in the U.K.
Srixon golf balls review would also reveal how the brand's technology leads the industry. They continuously innovate golf ball covers, cores, dimple pattern, etc.
You'll find in many Srixon golf balls review that their models cater to the average and beginner golfers. However, they are also known for serving champion Tour Players with their high-caliber golf balls.
Like Srixon, Volvic golf balls have also originated in East Asia, specifically in South Korea.
What you'll notice from most Volvic golf balls reviews is that the company highlights vibrant-colored golf balls.
Volvic golf balls review also highlights its model's Tour-caliber performance. Furthermore, it can help reduce stroking on the course with its high visibility.
These balls are highly popular in LPGA Tour, with other 70 plus players using them. In fact, top PGA Tour player, Bubba Watson, is a fan of the brand, guaranteeing its quality.
With more and more professional and firsthand Volvik golf balls review popping up, the brand is getting the recognition it deserves.
Thus, if you're aiming to go pro and continuously improve your game, looking into Volvik golf balls review is a step.
Finally, we're closing down the list of our tenured golf ball brands with a Top Flite golf balls review. This brand originated as a Spalding line, immediately rising to the top.
In fact, you'll hear some incredible Top Flite golf balls review from the World Golf Hall of Famer himself, Lee Trevino.
Upon its acquisition by Callaway and Dick's Sporting Goods, Top Flite golf balls review became about its long-distance.
While these changes affected the brand's reputation in Top Flite golf balls review, commercial exposure got them back on track.
Dick's Sporting Goods management has proven effective for revitalizing the brand's image and reputation.
Today, Top Flite golf balls are continuing to serve golfers with their reliability and great distance.
They're also a top choice for golfers on a budget who's looking to stock up on their equipment.
Choose THE ONE that Matches Your Style!
If you rely on brand names on your choice of a golf ball, then this article will be of great help to you.
Aside from a comprehensive VICE golf balls review, you were also able to learn more about both tenured and new brands.
Note that each golf ball brand and model would cater to different skills and playing styles.
Each brand and model's focuses mentioned in the article will guide you in choosing the one that matches your style.
There is a wide range of selections to choose from, so you will not worry about running out of options.
While the brand does matter, it should not be the only reason for choosing your golf balls.
Above all, review their performance and quality and check with other golfers for their feedback.
In the end, the brand will not dictate how you will perform in the course.
Choose the one that will address your needs and will improve your game for all your golf rounds to come.