One of the most crucial things to your game is finding the right golf ball for you and specifically the best golf balls for women. A lot of marketing would probably become too overwhelming as you enter the golfing scene.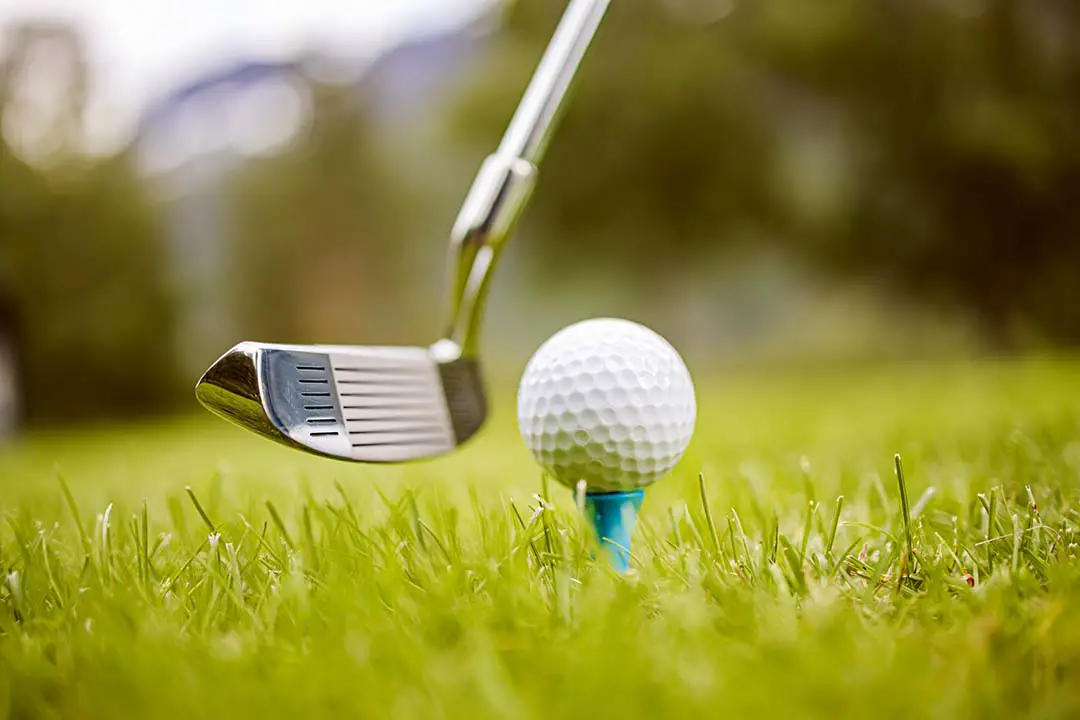 There are just too many "lady" models of golf balls to choose from! What happens is that most tend to choose without giving it much thought, just to get it over with.
Golf has been highly stereotyped as a man's sport. It's all business and boys' fun, but as the years have passed, girls have started to enter the golfing scene too.
To name a few, there's Jin Young Ko, Brooke M. Henderson, and Lexi Thompson.
These are some of the women that decided to break yet another gender stereotype in sports and pursue their passion, no matter what it took.
Taking inspiration from these women, you might be thinking about starting to take up golf or even upping your game on the greens.
As early as now, we would like to congratulate you for braving new horizons! Embarking on a new journey is scary, but nothing that cannot be solved with a little help.
What most women fail to realize is that they have to pick a ball that would best suit their capabilities and the areas they want to work on.
Now that we've established this, what are the best golf balls for ladies? Find out what these are while getting some golf tips on the side. Keep on reading!
Best Golf Balls For Women – For Beginners
What are the best golf balls for women? Now that you're already aware of the important stuff you need to know about golf balls and the difference between ladies' golf balls from men, it's time to get down to business.
The top on the list of what are the best golf balls for ladies is this Bridgestone lady golf ball. Since its integration in the society of women's golf, it has proved it worth to stay in the top spot.
PROS:
Soft feel
Low compression
Thin outer layer
High accuracy with less spin
More visibility because of various color options of white, pink, and yellow
Has a high dimple total that gives more height and distance
Cost-efficient for a beginner
More control over your swings
CONS:
Decreased durability due to softcover
The distance of driving is noticeably lower than others
Not the best ball for professionals
If you're aiming to find what are the best golf balls for ladies on a budget and are beginners, this one is made for you.
But if you're on the intermediate to the advanced side of golf, then it's best to look at other golf ball options.
Callaway has been famous for its control and distance. It also provides its users with a soft core that heightens their game.
Although they are not as soft as Bridgestone golf balls, they do have a higher type of design specs.
PROS:
Has a HEX design that increases aerodynamic flight
Decreased air resistance thus making for better shots
Low-speed club swingers benefit the most from the design that builds their performance
Low compression rate that allows more distance
Cost-efficient
Helps with visibility
Straighter shots are more easily accomplished
Accuracy is high
Available for left-handed clubs
Fashionable and practical for beginners
CONS:
Durability is low due to softness
Has a 13.5-degree loft that isn't well-liked by others
Is kind of on the pricey side for other players
Few color choices
Those women starting out in the golf scene would appreciate this ball for its cost.
It also helps their practice in the tee box as they would increase swing speed, but it's not recommendable for women who are advancing or have already advanced to more intermediate skills in golf.
Best Golf Balls for Women – For Intermediate Players
This product line of Callaway presents ladies with the lowest compression rate.
If you're a patron of Callaway, then this ball is most likely for you. You get the distance and height from the low compression rates and the addition of a Hex aerodynamic design.
Ball control is also high on the list of capabilities of this ball and a tri-ionomer outer cover that's good for wedge hits.
PROS:
A softer feel is given that helps boost confidence
Covers farther distance due to low compression
The price is worth it
The design is top tier
Durability is good
An array of color options are available
A high-quality cover is provided
Accuracy and straight ball flights are better
The drags are reduced both on lower spin and other surfaces
CONS:
The balls are still said to be hard despite the soft feel
Not compatible for all golfers
Doesn't specify a valuable distance
This ball is suitable for ladies who prefer a softer ball with a touch of hardness. There's a significant improvement in distance but there is still the challenge of odd spins.
Although, if you have control over your shots, this ball would not be a problem for you.
These golf balls are well-known for being produced by one of the premier golf manufacturers in the world. Many golfing professionals have kept their faith in Srixon.
This is why it's not going to be difficult for women to find a golf ball worthy of being in the best golf balls for women from Srixon.
PROS:
Distance is garnered with each shot
Distance and feel are not compromised
A well-constructed core provides a high-speed trajectory of the ball
Performance becomes optimal
Known as the best ladies' golf ball
Has over 340 dimples for impressive speed
Spin is innovative and has a soft feel
Price is worth it
Visibility is clear
Shots are more controlled
CONS:
Lower durability
Only pink is available as a color option
Some women find it to have lacking spin
You rarely, if ever at all, get disappointed with Srixon, so when you're on the hunt for golf balls and you have an ample budget, then you must go for this manufacturer. They really stand true to their advertisements.
What is the Impact of Ball Choice on My Golf Game?
Well, just like how tennis and/or badminton players opt to get a racket that would be most suitable for them, you also have to get the right ball for you.
This would allow you to reap the maximum benefits from your performance. Commonly, people pick golf balls because of the distance they could get.
However, they tend to forget that the golf ball will also be used along with irons, wedges, and putters more frequently compared to the Driver.
So, when picking among the best golf balls for women, it is best to decide on what works well with you on short games, even at the cost of a few yards off.
Does Price Even Matter?
Remember that sometimes, quality really does depend on the price. This is true in the world of golf.
You really have to invest in the best of the best if you want to be the best. However, this does not mean that you already have to go for the most expensive.
Rather, find a golf ball that is within your budget and would best suit your game performance.
Women can now breathe a bit because some of the best golf balls for women are now within their budgetary reach.
Two-piece golf balls have been gaining popularity because of their distance and feel. These are also more budget-friendly compared to three and four-piece golf balls.
So if you're really wondering what are the best golf balls for ladies on a budget, you have to consider its technology in the cover design of the golf ball.
That would enhance your game and decrease the chances of cutting after some holes or even a whole round is finished.
Let's Talk Spin
When considering the best golf balls for women, you also have to take your spin into consideration.
Seeing all the advertisements for ladies' golf balls can get perplexing especially if you're unfamiliar with low and high spinning.
Before, women used to have low spins because they did not perform with as much force when swinging the ball.
However, in golf courses, low spins can become quite difficult. This is why ladies need to acquire a golf ball that would generate just enough spin to halt the ball.
When searching for the best golf balls for women, you have to look for a ball that would give you a high spin on shots in short games.
You have to surround yourself with choices that fit what are the best golf balls for ladies who have to improve their short game shots.
What Does a Ladies' Golf Ball Have that a Men's Doesn't?
Off the top of the hat, one of the easiest differences to spot in men's and ladies' golf balls is compression.
This is when the clubface comes into contact with the golf ball. When a ball has good compression, it can go a great distance.
The issue with the golf swings of women is they aren't as quick. This presents a challenge for golf balls to compress the right way.
Frequently, the compression of men's golf balls is 70-100, while ladies' golf balls are at 50-70.
Another difference you can spot between the two genders' golf balls is their dimple pattern. A higher launch is targeted in the dimple patterns created for ladies' golf balls.
These are a few considerations that might be helpful in your decision to choose what are the best golf balls for ladies, but most especially what are the best golf balls for women of your skills and capabilities.
In Summary
There are a lot of amazing golf ball options for women that deserve to be under the list of the best golf balls for women.
However, it is only you who know what would be the right golf ball for yourself.
Assess your capabilities and weaknesses on the greens to know which ball would help improve your performance.
Just remember to be well-aware of all the offerings of a certain golf ball and what it could provide you with on the course.
It's also not impossible to stay within the budget as long as you have already evaluated all the things you would need from your golf ball.
Last Updated on May 23, 2023 by Paul Roger Steinberg