Don't make the same mistake I made not knowing what golf clubs are best for me, because it will be an expensive learning process, not just the cost but it will also reflect in your game performance.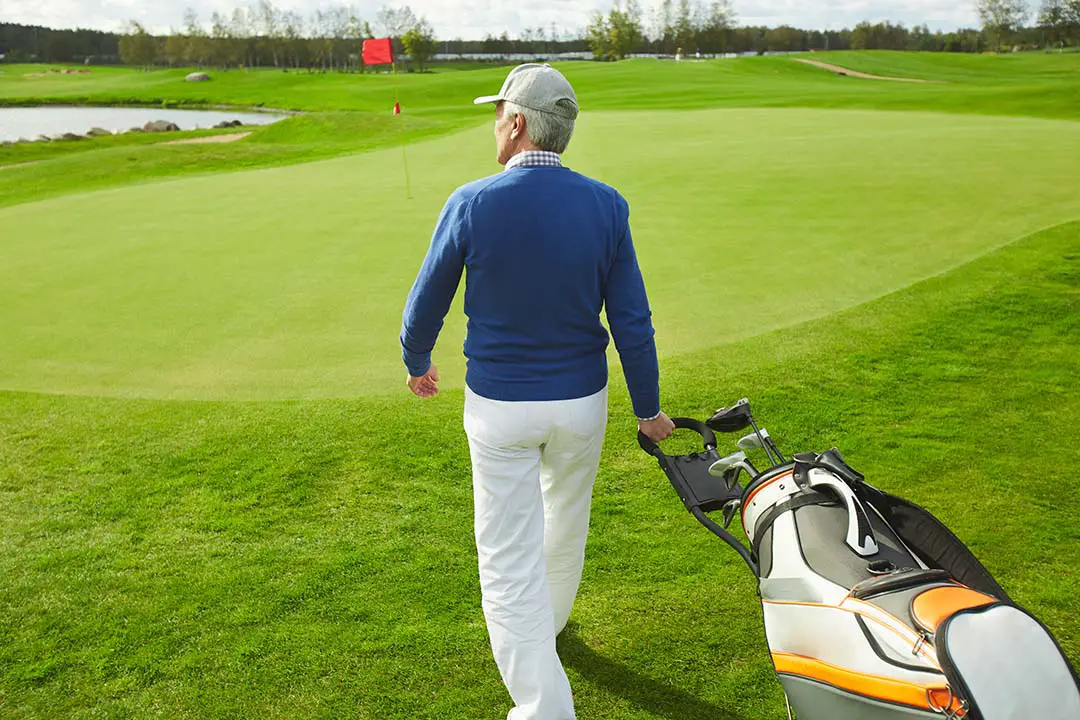 What Golf Clubs are Best for Me and You
Are you a seasoned golfer or are you just now starting to grow a liking for the game?
The one thing that both players have in common is that when it comes to choosing clubs, you must find what's right for you.
For a golfer, nothing beats the overwhelming excitement that comes with getting a new set of clubs, it matters not whether it's your first set or umpteenth set of new clubs.
Safe to say, though, the excitement can override the need to find the right set of clubs.
You could be so happy about purchasing a new set of clubs only to later find out that they do little to nothing to make the game enjoyable or to improve your performance.
Read on to find out what golf clubs are best for me and you.
It's easy to focus on flex, shafts, grips, and clubhead design when looking to purchase a new set of clubs.
However, other crucial factors that are frequently thrown on the back burner need to gain your attention just as much.
Factors in Choosing the Right Set of Golf Clubs
It's inarguable that choosing the right fit when it comes to golf clubs should take precedence above all else.
On top of that, there are three things that you should focus on to avoid making the wrong choice. They include the flex, the shaft, and the clubhead design.
In each one of these factors are several basics that you should look at when sampling what options are available out there.
Factors that determine which golf clubs are right for me to include:
Wondering what golf clubs are best for me? Start by checking for flex.
Flex is typically how much your shaft bends upon impact. It is important to choose clubs with the right flex if you are looking for a new set of clubs that works for you.
There are different categories of flex designed for different needs and users. There exists normal flex, senior flex, ladies flex, stiff flex, and extra stiff flex.
How do you figure out which flex is perfect for you?
Start by asking yourself how far you can hit the driver on fly. Normally, if you score 180 yards and below, you should go for the senior flex.
If you hit 20 yards and above you should go for the ladies' flex. If you hit the ball 225 yards to 250 yards the normal flex shafts will be good for you.
The stiff and extra stiff flex shafts are better left for the professionals because they have no hard time hitting the ball past 300 yards.
Understanding the mechanics of flex will go a long way in helping you answer the question, which golf clubs are best for me?
When looking at the shafts, you may wonder what to go for between steel and graphite. Both choices are excellent.
However, graphite shafts seem to favor amateur or high handicap golfers whereas steel shafts are reserved for the more experienced, low handicap players.
Trying to figure out what golf clubs are best for me? Graphite shafts are best for beginners because they are significantly lighter in weight hence they are easier to swing.
They also ensure more accurate shots as they feel sturdy on your hands and have minimal twist when swinging.
Alternatively, steel shafts are far more affordable and therefore the ones you should go for if you are working with a tight budget.
So if you want to challenge yourself a bit more on the golf course, a steel shaft will cause you to break a sweat. Which is great considering how likely your performance will improve.
The right clubhead design is crucial for your game. Not so long ago, it was easy to choose club heads because you only had to choose whether to go for the irons or the woods.
But now knowing which golf clubs are right for me is critical because of new additions, the hybrids.
Hybrid clubs have taken the golfing world by storm and caused quite a racket. They are much easier to hit thanks to a wider sweet spot.
The sweet spot is the wide surface on the clubhead that you use to hit the ball. The wider it is, the easier it is to hit the ball and hit the greens even when it's a mishit.
The traditional metal woods have a smaller sweet spot making them harder to use because they are less forgiving.  So what golf clubs are best for me?
It all narrows down to preference when deciding to purchase the hybrid clubhead or the metal irons and woods.
A word of advice, on how to choose the right golf clubs for me, buy the set of clubs that will grow, and improve your game.
In addition to the three features above, another equally important thing to consider is the type of grip you opt for.
When it comes to grips, you have a variety to choose from and this should answer the question, which are the best golf clubs for me.
Some grips are designed to repel water which comes in handy when you want to maximize control of your clubs with sweaty hands or when the weather is humid.
Other grips are significantly thicker to accommodate players with larger hands. Additional options include rubber, leather, fabric, and synthetic grips.
Which grips ae best narrows down to personal preference and effectiveness.
For example, if you prefer the fabric interwoven grips, you ensure you maintain control of your clubs whether you are playing during normal weather or rainy/humid weather.
Ultimately the answer to what golf clubs are best for me? Depends on your experiments. Take enough time to try several grips to figure out which one feels right.
The rule of thumb in golf is that the longer your clubs are, the further you can hit.
But there's a catch, to play professionally you are limited to using clubs that are no less than 18 inches long and no longer than 48 Inches.
If you choose to use clubs that are outside these limits then you risk affecting the level of accuracy.
Be sure to consult with your professional golf club fitter to find out which club length is ideal for you.
While most clubs on the rack are ideal for most standard height players, there's a slight chance that you might need yours adjusted.
Every time you hit the ball the club twists. This is what torque is. Only consider club whose torque ranges between one degree and five degrees.
Professional golfers can choose clubs with torque outside this range.
In the Long Run
The majority of professional players will tell you that you will never go wrong if you choose the most diverse set.
One that features a combination of clubs like wedges, hybrid clubs, metal woods, and irons. 14 clubs are enough to complete a set.
Last Updated on March 2, 2023 by Paul Roger Steinberg