We are going to explore the why, how, and Where to get fitted for golf clubs because it might not be evident at the beginning, but in reality, one of the beauties golf is its complexities, and part of that is a well-fitted golf clubs.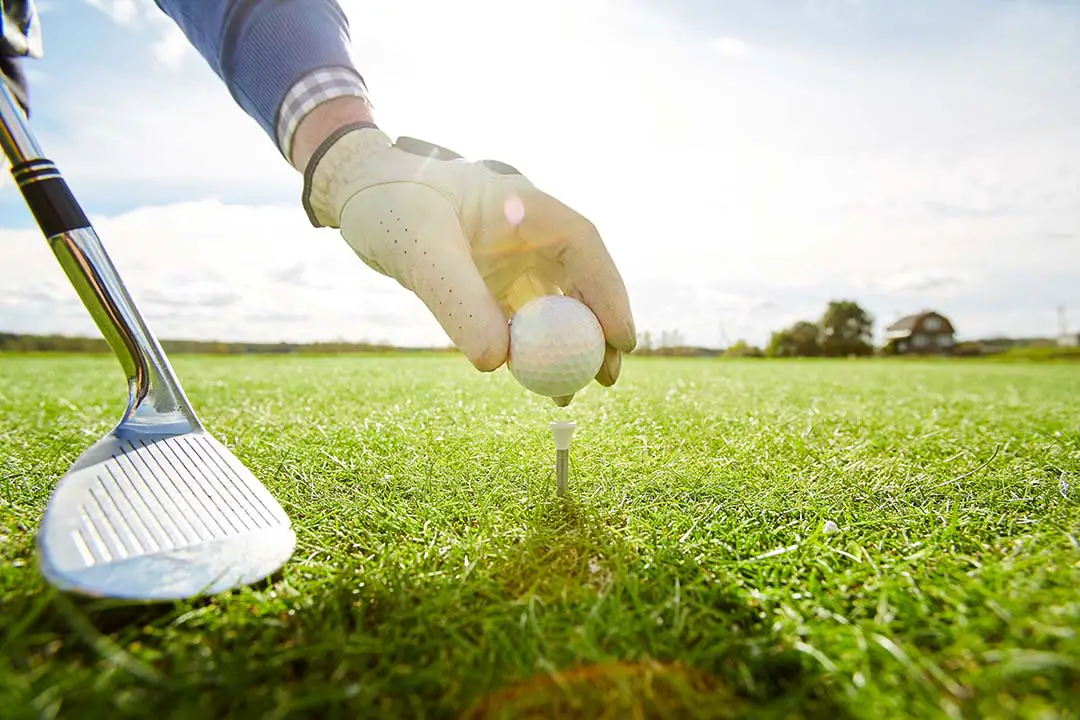 Golf is an intricate sport that requires skill and proper equipment to execute your game well. When starting, you might ask yourself the following questions:
How do I size golf clubs?

What is the importance of sizing your golf clubs?

Where to get fitted for golf clubs?
Where to Get Fitted for Golf Clubs
With the growing industry of golf, there are now hundreds of businesses that target golf athletes. There are a lot of options where you can choose the golf club fit for you.
Fitting is more advisable than buying from well-known stores because it would depend on your physical attributes and skills.
Here is a comprehensive golf clubs fitting guide to aid you in your journey.
Large Sporting Goods Store Chains
If you want a reliable place where you can fit your golf clubs, a large chain store would be perfect. They are well-known chains, so the room for being deceived is much lower.
Some examples of these merchandising would be the Superstore, Dicks Sporting Goods, Golf, Galaxy, and PGA.
Pros of Using Large Sporting Goods Store Chains
There are pros in getting fit in a large chain store. The first one would be that it is easily accessible. You probably know where these stores are, so going there would not be a hassle.
These large chains also have excellent customer service. They hire professionals that are well-versed in the niche of professional golfing that will definitely give you golf clubs fitting tips.
In line with this, you will surely get the proper assistance that you need. Lastly, big stores have big names. That means they built a reputation for their customers already.
Cons of Using Large Sporting Goods Store Chains
Of course, with the pros, there are also cons. They might be biased towards specific brands because partnerships generally run these big stores.
This phenomenon might be problematic since your options might be limited.
There might also be hidden charges when you are fitting. This process works by charging the customer with fitting fees when you decide to buy the product.
Now, it is up to you to finally weigh in the pros and cons. Nevertheless, fitting your golf club in a big chain store is one of the most feasible options.
If you are still in need of a golf clubs fitting guide, one of the best options would be specialty club fitting companies.
It is one of the growing businesses in the golf arena that targets athletes to have better equipment. Some of the few examples would be True Spec Golf and Club Champion.
They are striving to provide the right clubs for their golfer customers.
Pros of Using Specialty Club Fitters
There are advantages to patronizing this type of business. First is that their facilities are functioning well. You can see how they put the maintenance standard on a higher pedestal.
In terms of their employees, you will meet well-trained professionals that can talk to you about golf.
Doing so is beneficial since consulting with a knowledgeable person often leads to a more efficient purchasing method.
And with this, the staff might give you a golf clubs fitting guide for a specific brand.
Lastly, these businesses do not seem to have any bias towards any of the brands. They are usually run by golf geeks that want to help you in your golf journey genuinely.
In contrast to the big companies, specialty club fitting corporations do not have external responsibilities to any partner.
Cons of Using Specialty Club Fitters
There are also disadvantages to choosing a specialty club.
Rates tend to be very high since they put professionalism in very high regard. So if you need an excellent golf clubs fitting guide, this might be the place for you.
Opportunities are rare; thus, you should grab them when possible. If you are a bit short for budget after reading the previous suggestion, you might want to try fitting in a manufacturer's demo day.
But what exactly is a demo day?
A demo day is an event wherein companies show off their new products to promote. In line with this, they also prepare test kits that you can try for free.
Some manufacturers even have club fitting activities as part of their program. The owners are doing this to attract the right people inside their business.
It is a tactic that targets the right customers for them by alluring them with free services.
Pros of Manufacturer Demo Days
One of the advantages of going to manufacturer demo days is that you can save money when availing of this free service.
Aside from this, there might also be freebies given on these demo days. You can also benefit from other players' golf clubs fitting tips.
Cons of Manufacturer Demo Days
However, there are also cons in fitting clubs on demo days. First, you might not be able to avail of any golf clubs fitting guide since the goal of the people there is to promote their product.
The brand present there might also not be the best for you. The tendency would be settling for less because that is what is available and free.
It can be problematic in the long run, since we were hoping you could invest in a good golf club. It is possible that pushing for the free brand might not fit your gameplay in the future.
Importance of Fitting Your New Golf Clubs
There are a couple of reasons why you should consider personalizing your golf club based on your needs.
One of these is that it will generally improve your games and let you enjoy playing the sport more.
The lie angle refers to measurement from the center of the shaft to the ground line. With a lie board test, you can easily target directional issues in your gameplay.
When fitting your new golf club, you will also undergo a loft check. This process is essential since a proper loft can provide you with a consistent distance when you hit your iron.
This occurrence will be possible by having the proper head and club shaft that is perfect for your swing.
Have a more solid wedge that will help you make sure that the loft gaps are consistent.
Once you improve the lie, length, and loft of your putter, you will have a more precise and dependable rhythm. This twitch will also step up the control and feel of your hits.
A good golf club fit will give you more confidence in your rhythms.
It will also lessen your stress in adjusting parts of your body like your wrist since the golf club should feel comfortable.
Remember, swings improve through time. As players evolve their type of rhythm, having a personalized golf club will help you execute your unique move.
This tactic will help you invest in a better club. The tendency would be that you will not spend on what's new and hot on the market.
With fitting your golf club, you will gain an understanding of how the mechanics of golf works. This process will give you practical tips that you can apply to your game.
And the last reason would be that you will play golf better. Having a golf club of your own will give you this sense of satisfaction.
And this club, if fitted well, will serve as an extension of your body.
What To Do When Fitting
Hopefully, in this section, I would be able to give you more information to the question, where to get fitted for golf clubs?
If you are looking for a fitting guide, here are a few steps to narrow down your choices for a more efficient and effective selection. You should limit your options to two to three brands.
Doing so will trim down irrelevant decisions that might interfere with your decision making.
Visit Your Local Golf Professionals
As much as you want to support international brands, we cannot deny the quality of products some local stores produce.
If you are hesitant to branch out with this new method, it is good to know that many golfers patronize local shops. Your small state business might be the perfect place on where to get fitted for golf clubs.
Fitting tips might be easy to extract since they are your local comrades.
The owners and staff will be more comfortable sharing knowledge with you since you both have a common ground, the location that you live.
Before asking for a fitting guide, you should make sure that you are consulting a person with excellent credentials.
Being certified and having credentials are vital in giving great tips, especially for beginners, as they will lead them on their journey.
What you can also do is to check the rankings of the club fitters in your area. This process will help you shortlist possible shops that you want to fit your golf clubs.
It is still a great option to choose local as it has many perks that other people might not get.
Visit A Manufacturer's Headquarters
Are you still wondering where to get fitted for golf clubs? If you have established a brand for yourself, then visiting a manufacturer's headquarters might be perfect.
You might have tried many golf clubs in the past and settled for the best brand for you.
This type of golf club fitting is suitable for a more experienced player because you have already explored products on the market.
Loyal brand customers, they might say, but being one has a lot of perks.
One of these is the efficiency of choosing your club. The time that you will take will be a lot shorter due to the limited options.
Another one would be the brand is a product that you have tried and tested.
So you already trust whatever they are producing.
However, with these advantages, there are also some downfalls when going to a manufacturer's headquarters. The location might be hard to find.
You might also be missing out on other better brands. Thus, visiting a manufacturer's office for golf club fitting is not for everyone. But having to try this is an experience.
Hopefully, we gave you some insights on 'Where to get fitted for golf clubs?' Now, let us go into some golf club fitting tips that you can apply.
Since there are many aspects of a golf club, you might want to focus on a specific area. This method will help you maximize the effectiveness of your golf club fitting.
Here are some of the golf club fitting tips that you can follow:
Schedule your iron fitting session in one day.

Wood fitting session to be on another day.

Separate your drivers session from your fairway woods.

Wedges on another specific day.


Be Honest
If you want to go further in your golfing career, you should be honest with your fitter. You might be ashamed of how far you can hit the driver or how low your scores are.
But telling the expert would help him prepare the proper equipment for you. The fitter will also give you useful insights if you are honest.
Companies who offer demo days also have demo versions for their customers to try. These brands want to promote their new irons and woods by letting their customers try it.
So when the opportunity arrives, you should make the most out of it because the staff will surely prioritize you as they see you as potential golfers that will schedule a fitting session.
It is also a great technique to widen your knowledge of particular brands and equipment.
Invest in the Whole Built
Maybe your question this time is 'How can you improve your fitting?' instead of 'Where to get fitted for golf clubs?'.
You must not focus only on a specific part like the iron or the shaft, but every aspect should go well together. Sometimes a fitting guide should not be followed strictly.
What is always useful is your gut feeling and your insight.
Explore All Your Options
If you have not answered the question, where to get fitted for golf clubs, you might want to explore many brands.
Attend conventions, demos, and shops. Do not be shy to ask for golf tips from the people that you will encounter.
It will be one of the most effective ways of learning!
Hopefully, this article was able to help you in some way. Until next time!
Last Updated on March 2, 2023 by Paul Roger Steinberg