Do you know when is the best time to buy golf clubs? Unless you're residing in a location where the weather is warm year-long, you can't really consider golf a year-round sport.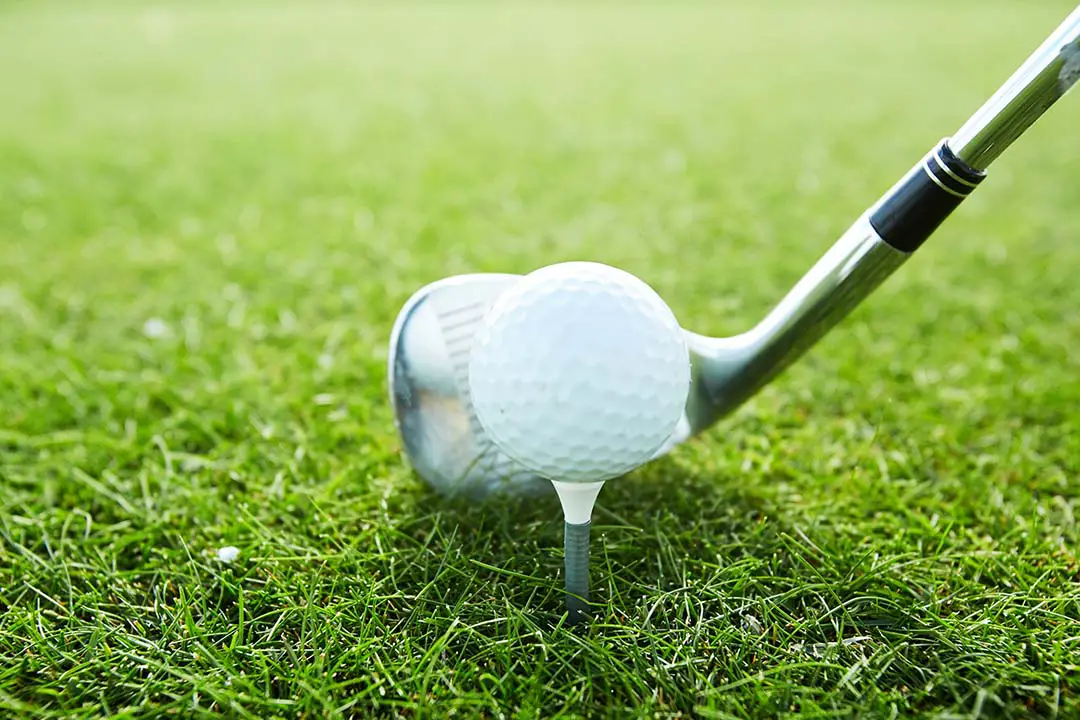 Because of this, the best time to buy golf clubs may vary depending on the season. You can use this knowledge to your advantage to purchase clubs at a reasonable price.
When is the Best Time to Buy Golf Clubs
As you progress in your golf career, you'll come to learn and embrace the valuable know-how when it comes to gears. One of these is when is the best time to buy golf clubs.
While you may find great deals all-year for golf clubs, there are seasons when the deals are at its best price. This is essential know-how since we all know how expensive golf clubs are.
With that, here are the best times to buy golf clubs and also the worst seasons:
Holidays
Golf club manufacturers usually offer promos and specials during holidays for their golf club offerings.
This time is best for buying a club as a gift and for golfers who want a new set of clubs. Thus, you can find the best deals for purchasing golf clubs during:
Christmas

New Year

Father's Day

Black Friday sales

Cyber Monday sales

Other holidays
Make sure to look out for these special events. Discounts and coupons can drastically reduce the cost of high-end golf clubs.
It's even much more beneficial for those who own a store credit card. If you're purchasing online, some stores also offer free shipping vouchers as part of their promotion.
Spring
The spring season marks the start of a new and fresh golfing season. Hence, the spring season is also the prime for purchasing the best deals for last season's club models.
The reason behind this is because golf club manufacturers are getting ready for the latest season's models release.
By this time, the new models start to arrive on golf stores shelves. Consequently, you'll find that the previous models of last year's club have significantly dropped in price.
Aside from golf clubs, this is also when new models of gears and other equipment arrive. With that, golf retailers expect a high demand for clubs during this time.
While you can score a great deal for older sets, it's the opposite situation for the latest models.
Overall, springtime is the best answer for when is the best time to buy golf clubs. It goes for both golfers on a budget and those looking for the newest models.
Winter
Because the start of winter marks the end of the year, retailers start to clean out their inventory by this time.
It is the time when you can treat the current year's models as not-so-new anymore. That means this time can be a cost-effective period to upgrade your clubs with a new one.
Additionally, the biggest holidays of the year, such as Christmas and New Year, occur during wintertime. Thus it's good to gear up during this period for your gears.
End of Fall
At the end of the golf season, the weather would already be colder, so fewer players are on the course. This is around the month of November or the last month of the fall.
With the drop in demand in new models of clubs, retailers would start to offer discounts promotions for their inventory.
Some retailers wait until spring to clean out their inventory. However, that doesn't change the fact that the end of fall is still one of the best periods to stock up on clubs.
Online All-Year Specials
Sometimes, when buying golf clubs online, you don't have to wait for a particular season.
There is a vast marketplace for golf clubs and gears that offers a range of choices at a low price. You can also compare the prices of different stores and read reviews for the best option.
You can explore a lot of websites to find gears of your choice, including:
Online retailers

Official sports gear websites

Buy-and-sell websites

Online auctions
With this freedom and choices, purchasing online can give you the power to choose an ideal club.
Lay Low During Summer
Finally, the period that you should stray away from when purchasing clubs is summer. Summer is the period when more and more players go back to the course.
It's also the time when golf club manufacturers release new models. Since there is a higher demand, prices can shoot up at unbelievable prices.
Golf club manufacturing is a vast market.
That's why a lot of companies are fighting for customers. By taking the information above into mind, you'll be equipped on when is the best time to buy golf clubs.
Reasons Why You Should Buy Golf Clubs
After knowing when is the best time to buy golf clubs, it's time to know why you should buy new ones.
Purchasing your own set of clubs allows you to master your swings and feel for your club choice. Here are some reasons why you should buy golf clubs:
If you're a beginner, you probably don't have a complete set of clubs yet. Having a club of your own can get you started in mastering techniques and strategies.
It can also be cost-effective instead of renting out clubs every time you want to play.
You can opt to have custom fitting as early at this level to ensure that you're playing with the right clubs. A fitter would recommend you the best set of clubs according to your fitting evaluation.
You Want to Upgrade Your Set
On the other hand, if you're an average or seasoned golfer, you may be wanting to upgrade to new models.
By following the guide above, you can find the greatest bargains for the best brand and models at a lower price. You'll not only save money, but you'll get an improved set of clubs as well.
Don't worry if you're buying models that were from the previous year's release.
If you assess it, there are not that many differences technology-wise in golf clubs models within a year. Try not to fall for the marketing that the most expensive club will uplevel your game.
After all, the best club is what you're most comfortable playing with.
Another reason why you may want to purchase new clubs is your age.
So when is the best time to buy golf clubs depending on age? As you age, it is inevitable to notice that your swings are slowing down, and you're losing distance.
It can happen because you're using a flex shaft that is not suitable for your increasing age and performance.
Middle-age golfer: Generally, you'll need more flexible shafts once you reach a certain age in your middle-age years. Doing so would allow you to pick up speed on your swings.

Senior golfer: Once you reach your senior years, then you might want to consider switching to senior shafts.

Young golfer: On the other hand, if you're a teen golfer, you might want to change to a full adult club set. It is a crucial decision as it can dictate your skills and performance in the following years.
If you notice your clubs' condition worsening, then it's time to replace your clubs. It will be easy to see when paints are chipping, and grip is falling off.
It's crucial to replace your clubs at this time because you don't want to continue playing with a low-quality club.
On the brighter side, there is one club in your golf bag that doesn't need frequent replacements—the putter. It is because you mostly use your putter according to feel.
Hence, it's more about the weight and your grip. However, you might want to check it for damage that is fixable with professional help.
Finally, if your handicap hasn't improved at all during the last seasons, then it's time to switch up your clubs. By doing so, you'd feel more confident with every shot.
Just buying a new set of clubs can help your game without switching your swings and playing style. Also, it's best to get custom fitting to ensure that you're purchasing the right club performance-wise.
While there is no perfect answer as to when is the best time to buy golf clubs, these tips would help.
Keep in mind that it takes about four to five rounds of playing to get comfortable with your new clubs. Hence, don't be discouraged if you can't immediately see your game improving.
Purchase Your Clubs Smartly
In this article, you learned when is the best time to buy golf clubs.
While there are many reasons to switch up your clubs, the time will come when you'd need to purchase new ones.
Again, you can typically score great deals all-year-long at online retailers. However, try to avoid summer if you want to save up on money, and you want a better variety of choices.
Buying golf clubs shouldn't be expensive; you only have to purchase smartly.
Last Updated on May 17, 2023 by Paul Roger Steinberg