Every aspiring golfer would start their adventure by asking how much does a set of golf clubs cost. Knowing this would give you an upper hand in making the right decisions in buying your new equipment.
Golf isn't a low-cost hobby, and golfers would say that their clubs are their assets because it's their key instrument in delivering a good game. If you're interested in keeping yourself on the loop regarding golf clubs, then this could be of great help for you.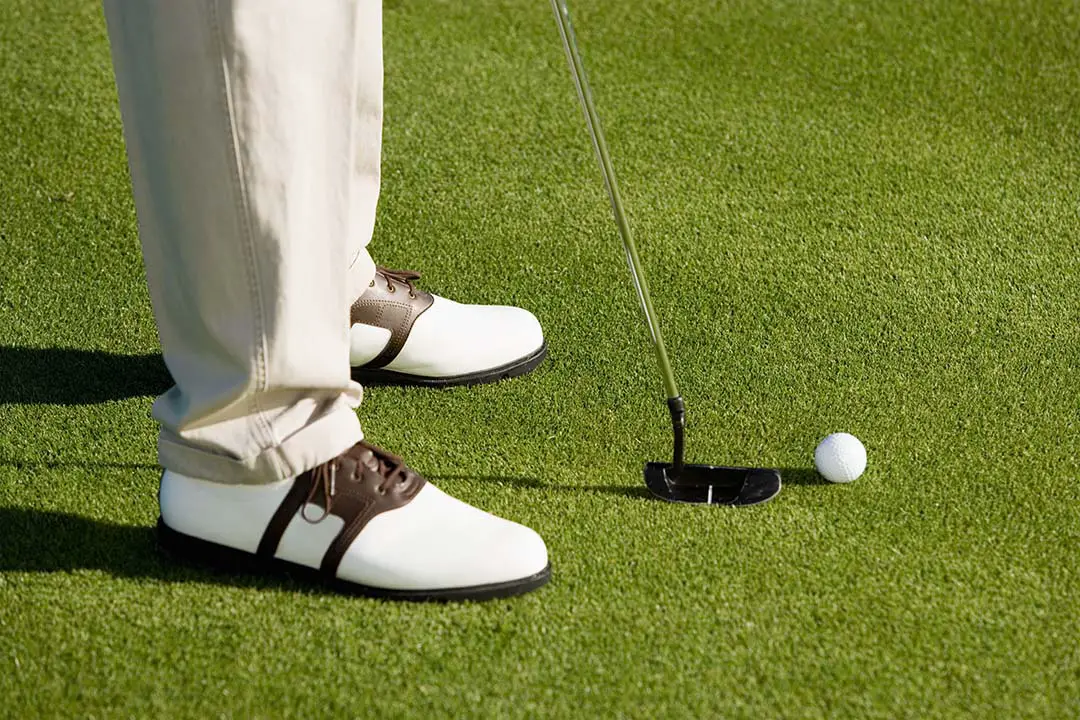 How Much Does a Set of Golf Clubs Cost
What makes up a full set of golf clubs?
Some golf club sets have at least eight while others have at least 12 clubs. This depends on the brand and to whom it's most suitable for. For example, beginner sets have at least eight, while normal sets for average players have at least 12.
Choice of Clubs
A basic set of golf clubs consists of 8-12 shafts, which are 3-wood, 5-wood, 3-iron, 9-iron, pitching wedge, sand wedge, 3-iron with a new hybrid, 4-iron with a new hybrid, drivers, and putters.
Price Range of a Set of Golf Clubs
How much does an average set of golf clubs cost?
Drivers: $100 to $600
Woods: $50 to $400
Irons: $50 to $150
Hybrids: $50 to $200
Putters: $50 to $300
If you buy a full set of golf clubs, you are most likely to spend approximately $200 to $400.
Shopping for Golf Club Sets
If you are planning to start playing golf or you wish to have an upgrade in your equipment, there are physical and online stores that sell full golf club sets. They also show how much is a complete set of golf clubs, so it's best if you canvas and compare their prices first.
How Much is a Complete Set of Golf Clubs
"Should I buy a complete set of golf clubs?" That question should depend on your needs, skill set, and budget. However, if you know that you often play golf, buying a complete set is a good choice because it'll save your time and energy whenever you think you need a type of club.
Second-Hand Golf Club Sets
Buying second-hand golf club sets will allow you to save money; however, finding a decent set may be time-consuming. There are also websites where you can find and canvas how much is a nice set of golf clubs. Second-hand golf club sets are also advisable in case you only need at least one club.
Ordinary Golf Club Sets
An estimate of $40 to $600 answers your question regarding how much does an average set of golf clubs cost with $50 to $300 per club. Take note that these price estimates are based on ordinary brands that are commonly bought by golfers.
Luxurious Customized Golf Club Set
Should you want to have a customized golf club set given your particular needs and budget, you would still find some services offered online. For custom fit clubs, an additional of $100 to $150 per golf club would be charged.
More expensive clubs such as those made in platinum and gold, $32,000 would be the cost of a set while for diamond-made clubs, $150,000 is the price of one club.
How Much is a Good Set of Golf Clubs
A good set of golf clubs highly depends on the quality and the preference of the golfer. By knowing how much is a nice set of golf clubs, you will have an easier time to filter your choices in line with your preferences.
Recommended Set of Golf Clubs
There are a lot of golf club sets that have new features that would help you deliver a better pitch. The recommended collections are based on its popularity as well as its product and customer reviews.
For you to know what makes up a full set of golf clubs, one of the basic collections found online include 3-wood, 5-wood, 5-hybrid, 6-iron, 7-iron, 8-iron, 9-iron, sand wedge, drivers, putters, and bag. This option would give you a lower price since it only includes the basics; however, the quality may not be suitable for professional golfers.
Cost of a Good Set of Golf Clubs
Buying a good set of golf clubs is a tough find, especially for beginners. You can find samples on the internet regarding how much is a good set of golf clubs, but a basic golf club set for beginners is around $200 to $250. With this price, you will have a decent set to jumpstart your golf experience.
Golfer's Preference
Finding a decent set of golf clubs may also be based on your preference as a golfer. Some players prefer those with longer shaft lengths or those with wider drivers, so the clubs included in a basic set may not be suitable for you.
The choice of clubs may also be dependent on the kind of golf course you are playing at since some clubs such as the sand wedge specialize in specific areas. Getting yourself to play golf isn't really the most friendly way to treat your purse.
However, finding the right golf club set at the right price will enable you to have a better experience in golf. If you are interested in making golf your devoted sport, then investing in your equipment may be the best option for you.
Skill Set Review
As a golfer, you should know what types of golf clubs you need based on your skillset. This technique helps me in deciding whether or not I should buy a complete set of golf clubs. In fact, it can also guide you in finding and checking how much is a good set of golf clubs.
Beginner's Track
The beginner stage could be intimidating for some, but just like they say, "the expert in anything was once a beginner." Taking easy and small steps would be a good start for you! For beginners, you will most probably learn first about the basics of golf swinging.
You could use golf clubs that are normal in weight and have more significant drivers, so you won't have a hard time delivering your pitch. Though you may not opt to use as many clubs, especially if you're still not sure what their uses are.
Some of the advisable golf clubs that you could use are the drivers, the iron set, and the putter.
Ordinary Play
Amateur golfers already know how to execute the basics using a more extensive range of clubs. In this stage, you should be able to reach at least the minimum of your target score, which is good since you're able to challenge yourself from the beginner stage.
You may choose to use the maximum number of golf clubs, which is 14, if you already know how to utilize each of them. However, you also need to know how much is a complete set of golf clubs if you want to use the 14. Though you still commit mistakes in this stage, practice is always an option to make your game perfect.
Professional's Track
Professional golfers have most likely mastered the skills in golf. It is evident that they really invest in their golf clubs, especially for those who join competitions or tournaments. These golfers already know how to maximize their skills by using all clubs, but it's also good to keep the challenge rolling.
My Conclusion
As a golfer, whether you're a beginner or a professional, knowing how much does a set of golf clubs cost is important because it will help you decide on selecting a good set that would satisfy your needs. Golf can get really expensive since it requires a lot of equipment; however, proper spending and investing would increase your savings and satisfaction in the sport.
Last Updated on

by