There is no denying that the golf club market is exhausting and overwhelming so it can be challenging to know where to sell golf clubs.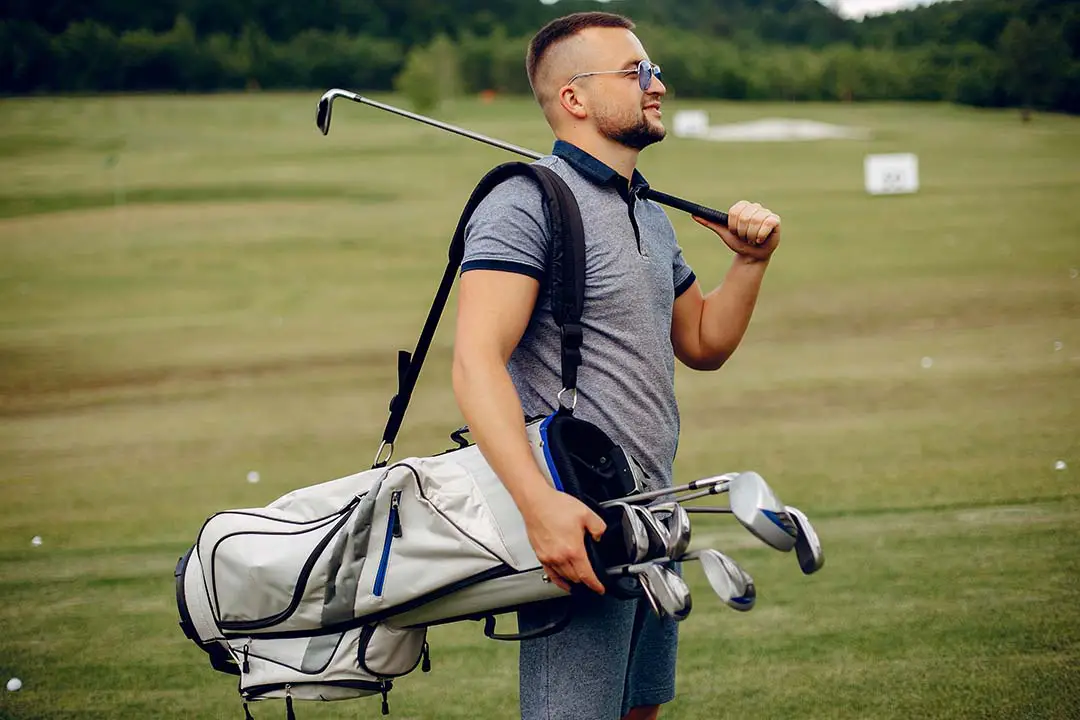 Where to Sell Golf Clubs at a Reasonable Price
With boatloads of enticing marketplaces promising to help, who is to trust? How are you sure you'll receive payment for your sale – or even if you're going to do, will it be prompt?
This and many more are concerns associated with selling a golf club. In this article, we will explore all the possible ways to sell golf clubs.
Exploring eBay
If you're looking to sell your golf clubs on eBay, you should use my help. I've been on eBay as a seller and buyer for over 10 years now, so I know how things work over there.
While I sell anything, I've closed a ton of deals and shipped several golf clubs in the past years. You can trust me to give you the right insight.
If you're new to eBay or your first time shopping on the website, you might be faced with some issues, especially on trust (remember, you don't have a feedback people can check)
Let's say, for example; you sold a $150 club – about $17 would go for the service fee, while the shipping takes about $10-$20.
Your profit might only be around $115 out of the total $150.
Another thing is that there is a higher risk of the club getting damaged before it reaches the buyers. And of course, you're the one to receive the blame.
On top of that, you'll lose the club's value and shipping cost (only the 10% eBay, and PayPal fee gets to you) The buyer might even be a jerk.
I've seen cases where buyers reportedly claimed that the product they received is dirty right out of the box. That said, I'm not saying this to scare you.
eBay is an amazing place where to sell golf clubs faster.
How to list your golf clubs on eBay
Be sure to create a title that relates entirely to the name of your club. Avoid making mistakes. Some crazy buyers may call you out for "a misleading product name." Create a perfect title.
Your title should contain (in respective order) brand, club type, make, shaft brand, shaft material, shaft weight, and shaft stiffness. Just list every key detail about the club.
Also, be as detailed as possible with the description. If you don't have enough information about the club, make sure you have enough pictures.
Take your best shots. Pictures speak more than a thousand words. I think it's best to take the pictures outdoor, as the natural lighting increase picture quality.
Take a picture of the top of the clubhead, bottom of the clubhead, grip, clubface, and other vital parts.
The benefit of selling on eBay is that your golf clubs are exposed to a wider audience.
You can quickly sell your clubs if the set price is reasonable, and your picture is attractive, and your description is compelling.
Other places to sell your golf clubs
When looking for how can I sell my golf clubs, here are some other reliable platforms to sell your golf clubs.
Sell locally on Facebook, Craigslist, or Offerup
If you're looking for where to sell golf clubs, selling them locally can be a more favorable option.
Not everyone can deal with the hassles of eBay. Selling your clubs locally on websites like Facebook or Craigslist or apps like LetGo are good all great ways to get your lead.
How to sell on these platforms
The higher the quality of pictures you have, the better your chances of attracting more customers and more sales.
Listings with ugly and unprofessional pictures won't get a sale, or be underprized by customers.
Create compelling descriptions
Your description should answer virtually all questions about the golf club.
This will reduce the loads of questions you may get from potential customers. Some people are lazy and will still ask you questions, anyway.
Let your description be as concise as possible, especially on the price. If you're open for a bargain on the price, that's fine. If not, stay firm on your price.
Meet in safe areas like a restaurant, police station, or a bank.
I've been a victim of scary meetup stories in the past. While looking for Where to sell golf clubs locally, safety is a critical factor to consider.
Don't be a victim of cheap stake scams. Stay firm on cash transactions, avoid sending money to anyone, and if a potential customer requests a western union transaction, back off.
Hope for the best buyers but be prepared to face the worst of them. If you're selling on Facebook, search for Facebook groups where potential golf buyers and sellers meet.
Listing on these dedicated golf groups will be a preferred option as the general Facebook market is not your perfect option.
2nd Swing
With over 50,000 hot clubs for sale and a one-month play guarantee, 2nd swing is one of the best places to sell or trade-in your golf clubs.
2nd swing differs from other platforms because, unlike others, they don't allow club listing on their website.
Here's how the company works:
First, you ship your clubs to the company for evaluation. Once done, the company offers two options.

Second, the trade-in value option where you can trade your clubs with another club if you're interested in an upgrade. Second, the sell option, if you're only looking to sell your clubs.
You get paid once your club is sold.
2nd swing will estimate the possible price range of the clubs you're selling or trading-in before you ship them, so you have an idea of what prices to expect.
GolfWRX
GolfWRX is an information center for all things golf, including the news, accessories reviews, and online golf tutorials. On top of that, GolfWRX hosts a forum of golfers looking to sell their clubs.
So if you're looking for how can I sell my golf clubs, GolfWRX is a platform to test the waters with. The major complaint about the website is its complicated club listing process.
New users can find the site difficult to navigate. However, the site has the right amount of traffic, so selling your clubs should not be difficult.
Selling to friends
If you're looking for where to sell golf clubs and have a friend looking for a driver, you might consider selling them.
This is the easiest way to sell if all works well. But selling to friends is a little difficult. They'd want to buy at a lower price. If the price is not a challenge,
I'll recommend this option. If you really need the money, tell them your mind and how you'd prefer to sell at a standard price. Selling to a friend comes with many benefits.
There's no need to take pictures, make listings, and do other hassles of selling online.
Sell or Pawn at a Pawnshop
Sounds weird? I know!
But if you're on a cash crunch and you're looking for where to sell golf clubs, a pawn shop might be what to turn to, for selling or pawning.
The thing is you're not going to sell it at your desired price. Pawnshops are rippers. Well, that's understandable because these shops have numerous expenses to cover.
Also, if the condition of your clubs are not desirable or not just worth it overall, the pawnshop might turn them down.
Golf Club Broker
Another place where to sell golf clubs is golf club brokers. Several companies out there buy and sell golf clubs. The idea of selling to brokers is good if you're looking for quick cash.
But you must go through specific processes and put in some work. First off, you should look for a trusted broker. 2nd swing golf and 3balls golf are great places to start.
GolfClubBrokers also hold a good reputation.
Now you must state exactly the condition of your golf club. Then they will give a price estimate. You may have to ship the product to them, depending on their location.
But, if they are within town, that's equally fine. They'll carefully check the club and send a payment through your preferred method.
Even at that, some things might still go haywire during the shipping process. Check if you can see any local broker. It could even be the normal street guy that buys clubs, or a pro shop.
You could use Google's help by typing the keyword, 'golf club broker near me'
Trade-in your clubs for store credits
Trade-in for store credit is accepted by some stores, but I recommend this method if you want to buy more clubs or other sporting equipment.
Well, be prepared to see some insulting prices but just how these stores work (they also want to make some buck, after all)
Trading-in clubs are just the same as selling to a broker, just that with trade-ins, you're getting credit instead of money.
Give Forums a Try
If you're an active member of golf forums like GolfWRX, there's a buy and sell feature where to sell golf clubs to potential buyers.
But if you're not familiar with the forum, put in more effort to Facebook or Craigslist. You're going to meet lots of members looking to add one or more clubs to their golf bags.
Sell at Flea markets and Garage sales
If you're looking to sell more than clubs or want to generally declutter your home, selling at flea markets and garages would be a good decision.
Yard sales veterans are always on the lookout for top-notch golf equipment, so expect to sell your clubs quickly at a pretty good price.
For the best result, post a Facebook and Craigslist ad and provide specific information about your address and what you intend to sell. Add more pictures. The more, the better!
Set a negotiable price for your clubs. If you intend to sell the clubs for $150, set the price at $170 (and negotiable) – accept a potential buyer who offers around $140-$150.
And if you're targeting the flea market, your location will play a critical role here.
If you're living in an area with a low standard of living and no golf course around, you might not find lots of golfers in the market. But don't be discouraged to bring the clubs around, who knows.
How can I sell my golf clubs at a great price?
Are you looking for how can I sell my golf clubs? Cool, you have several options.
Plus, you're not alone. Going by the numbers, in today's world, over 1,252,561 want to sell their golf clubs.
This means that for that particular club set you're looking to sell, several other sellers have already queued in front of you.
In other words, supply drastically exceeds demand, paving the way for a stiff seller competition. If you're worried about selling your golf clubs, this article is for you.
The first step to selling your golf clubs is to know its real value. Did you know what your golf clubs are truly worth?
How to determine the value of your clubs
The biggest mistake any seller can make is not knowing the true value of what he's selling.
If you don't know the worth of what you're selling, you're doing two things – wasting time and screwing yourself over. Set the price too high, and no one would buy.
Set it too low, and you're selling below the worth of the club. Many times, people want to set a price higher than their golf's club value.
This is mostly because many people focus on how much they invested in the club, forgetting that they are already old and out of date.
Also, wears and tears on clubs are a total turn off and can depreciate its price.
The PGA tour value guide is usually recommended for evaluating golf club prices, but this guide is no longer helpful because it is rarely updated.
Researching the Value of Your Golf Clubs
I suggest seeing the prices others are selling on eBay to have an estimated value of your clubs.
You'll be able to decipher the true value of your clubs, because, as you know, the eBay marketplace features a pool of buyers and sellers of golf accessories.
And if you're not sure of your club's model, therefore have no idea of how to enter your search queries on eBay, just enter the brand name and model name (you can find that by checking your club's head)
Once you enter your search queries, by now, you should be bombarded with different pictures of clubs. Carefully scroll through these pictures to locate what you're looking for.
Quick tip; many pictures look so similar, but their prices and values differ. So be careful not to choose the wrong model.
Check thoroughly that the club you're looking at is not similar but the same.
Once you're able to find a perfect match, copy the name of the model and paste for the eBay search query. Now confirm if the picture of the clubs is the same as your clubs.
Now, on eBay, navigate to the left corner, scroll a little down and click on the option 'sold listing'. This will display the price your club actually sells for in the past.
You should consider a few factors from your result:
If your search turned in a zero sale of your club, know that it's either the club is not popular, has no worth, or the search phrases you entered were "too specific." In such situations, broaden your search to see if you can locate your kind of club.

Be sure you're checking "sold listings" only and not the current listings.

When looking for how can I sell my golf clubs, always consider the number of clubs you have and the number of clubs on the sold listings?
Let's say, for example, you have 3 iron sets, and the sold listing has 5 iron sets, there are 2 extra iron clubs left.
Therefore if 3 iron sets sell for $250 (presumably), then you might be looking to sell yours for an estimated $300 because of the additional two clubs.
Consider the condition of your club
That a nearly brand new club similar to yours is sold for $250 does not mean that you will replicate the same price.
Your clubs may only be valued at $90 because it has wears and tears (or other conditions).
When looking for how can I sell my golf clubs, always consider the current condition of your clubs during the evaluation?
Shipping clubs across the United States costs between $10-$20, so items sold on eBay will considerably be slightly higher than local sales so buyers are going to bear the shipping charges.
In Conclusion
When it comes to where to sell golf clubs, there are lots of places to consider.
From selling on eBay to Sell locally on Facebook, Craigslist, Offerup, or let go, it's all up to you to decide.
You can also sell to friends, golf club brokers, or use as a trade-in for new golf.
It all comes down to your preference and what works for you.
There are several factors you should consider when looking for how can I sell my golf clubs.
The first step is to know the true values of your clubs.
Then you can visit sites like eBay to see the prices others are selling to have an estimated value of your clubs.
Last Updated on May 17, 2023 by Paul Roger Steinberg