If you regularly play golf during trips, you might be deliberating whether it's time to start bringing your own clubs or can you rent golf clubs?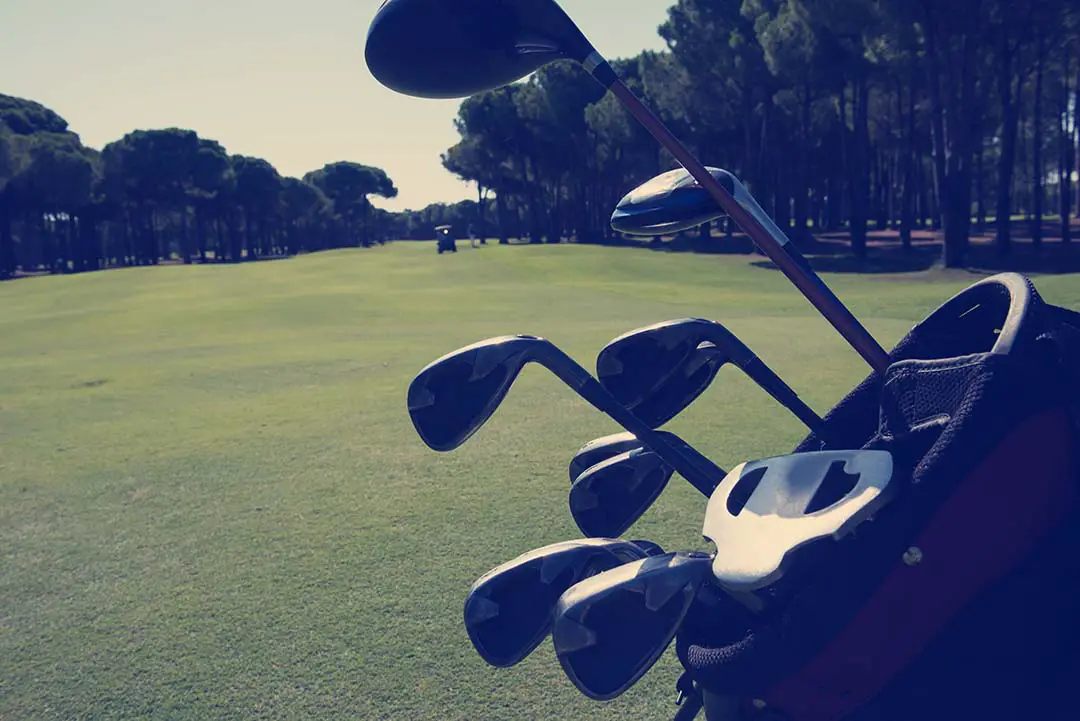 In the search for the best or the most challenging golf course, this question must ring a bell to you.
However, depending on the situation, which would benefit you more?
Can You Rent Golf Clubs
If you're traveling and you plan to play a round or two of golf, there are two ways to access clubs. One is by renting clubs at the local golf course or by bringing your best picks of clubs with you.
If you don't want to get into the hassle of carrying all your clubs with you, renting is the better alternative.
Renting vs. Bringing Your Own Golf Clubs
Here are some things to consider when it comes to deciding whether to rent clubs or bring your own:
How often would you play during the course of your trip

The intensity of the game

Availability of the clubs

The quality of rental clubs

How much is it to rent golf clubs

Your commitment to the game
What are the advantages and disadvantages of renting vs. bringing your own clubs? Here's a comprehensive guide:
Renting
Can you rent golf clubs? The answer is a resounding yes. A lot of golf players—from beginners, intermediate, seasoned golfers—rent clubs when not playing in their home course.
It can be beneficial for situations such as when someone unexpectedly invites you for a round when traveling. With that, here are the pros and cons of renting clubs:
Pros
If you're traveling, you save up space for baggage.

Save up time from packing your clubs.

Won't risk your clubs from acquiring potential damage during long travels.

Save the money you would pay for costly luggage fees or shipping charges.

If you have old or damaged clubs, clubs for rent in golf courses have proper condition maintenance.
Cons
Adjust to the performance of different clubs in a short time.

Spend around $50 on how much is it to rent golf clubs. (The charge is separate from other gears such as the glove, balls, tees, and ball markers.)

Some rental shops may not offer left-handed clubs.
So how much is it to rent golf clubs on average? The minimum amount of how much is it to rent golf clubs is $50 for average golf courses and pro shops.
However, it can go as high as $80 for a high-end golf course. It would also vary depending on the qualities of the club and the brand being rented.
Bringing Your Own
On the other hand, you can also bring your own clubs rather than the dilemma of can you rent golf clubs.
It can be highly advantageous, especially if you're a type of golfer who performs well and consistently with handpicked clubs.
The downside in this method is you will always need to be on the lookout when carrying it around. You have to make sure that your bag is secure.
It can help to be meticulous on placing internal protection, such as foam material, to protect your clubs further. The right luggage would also do the work for you in ensuring ease when carrying it.
An essential reminder to take note of is that golf bags belong to the category of oversized luggage. Hence, if you're traveling by plane, you'll receive them at baggage claim at a later time.
With that, here are the pros and cons of bringing your own club:
Pros
Perform better and more consistently since you're used to your own clubs.

Have to worry about overpriced charging in renting clubs at golf courses.
Cons
Would need to continually be in check of your clubs while traveling.

The process of packing and carrying your golf bag is a bigger hassle than you think.

Need to spend more than what you would pay on how much is it to rent golf clubs.

Block off time to clean your clubs after a round.
While some may reason that it is advantageous to bring your own clubs to saving money, it's not actually true.
With airline baggage fees, and with golf bags being oversized luggage, you will spend more than renting. It is the reason why renting golf clubs is a more convenient choice for golfers money-wise.
On average, the airline would charge around $50 to $100 for oversized luggage.
It would still depend on certain variables, such as the airline and type of flights. International flights would usually charge more than domestic flights.
When You Should Rent Golf Clubs
The dilemma of whether can you rent golf clubs typically takes place when you're traveling.
The reasons why you would or would not rent golf clubs vary for different circumstances. It can be because of your personal preference, or your situation calls for it.
Here are some situations when you should rent golf clubs during a trip:
Don't have clubs of your own

Own damaged clubs

Have no attachment to your clubs

Only going to play for fun

You're going on a one-day golf trip
When You Should Ship Your Own Golf Clubs
There is also another way to bring your own clubs without carrying them around during your travel period. That way is to ship your clubs in advance to your destination.
It can cost you a significant amount of money, but it saves you from the dread and hassle of carrying your clubs.
Especially for seasoned golfers, it can be hard to let go of their clubs even for friendly matches. That's why if you ask them where they get their clubs during travels, they'd choose to bring their own.
With that, here are other situations when you should ship your own golf clubs during a trip:
Have custom-fitted clubs that deliver consistent game performance

There is no option to rent clubs

You have a restricted budget

Will be playing golf for a few days
While the reasons are not limited to these, you can clearly see the advantage of renting clubs.
That's why the number one thing that you must consider is how frequently you'll play golf during your trip.
If you're only playing for a day, it wouldn't be necessary to have your golf clubs shipped. It would be counterproductive and a hassle money-wise and physically-wise.
In this case, renting a golf club would be a good deal.
However, if you know you're going to play more than that, the rental price can take its toll.
So shipping your clubs would be the better choice.
Golf Club Renting FAQS
After answering the question, "Can you rent golf clubs," it's also essential to tackle essential questions about club renting.
If it's your first time renting clubs, you might still get confused on where to start. Here are some of the frequently asked questions on can your rent golf clubs:
Keep in mind that not all golf courses provide or offer club rentals. It primarily depends on the availability of rental clubs.
During the busiest season, some people would even make a reservation for their rent in advance. While some may have a "first-come, first-serve" policy when it comes to renting golf clubs.
It is always a must to do your research and double-check before going on your trip without your golf bag.
Can you rent golf clubs for left-handed people?
While the answer is not a hard no, it can be harder to find golf rental sets for lefties. Most pro shops and rental shops only offer rental golf club sets for right-handed individuals.
How much are rental golf clubs average to high-end resorts?
The rental charge typically starts at around $55/day and can go as high as $100/day.
How does renting from a regional golf rental company work?
If you can't acquire rental golf clubs from resorts or national golf club rental establishments, this is your best bet.  Regional companies provide services for a specific region or state within a country.
Here are some of the most notable regional golf club rental companies:
Clubs to Hire

Club Hub

Clublender

VIP Golf Services

The Golf Club Rental Express

Sterling Golf Services

Orlando Golf Club Rentals
Choose What Works for You
Can you rent golf clubs? As you may now know, the answer is yes.
Golf club renting can be a huge hurdle to overcome for golfers who immensely attach their performance to their clubs.
When it comes to playing golf, one of the most underrated gear is doing your research.
It goes the same as renting golf clubs and bringing your own clubs.
By laying down its differences, you gain a clearer understanding of which would work better for you.
Last Updated on November 18, 2022 by Paul Roger Steinberg