Did you know that you can purchase golf balls at Walmart? You have always depended on Walmart for your one-stop shop needs. Whether it's your groceries, toiletries, and whatnot, Walmart has been your friend.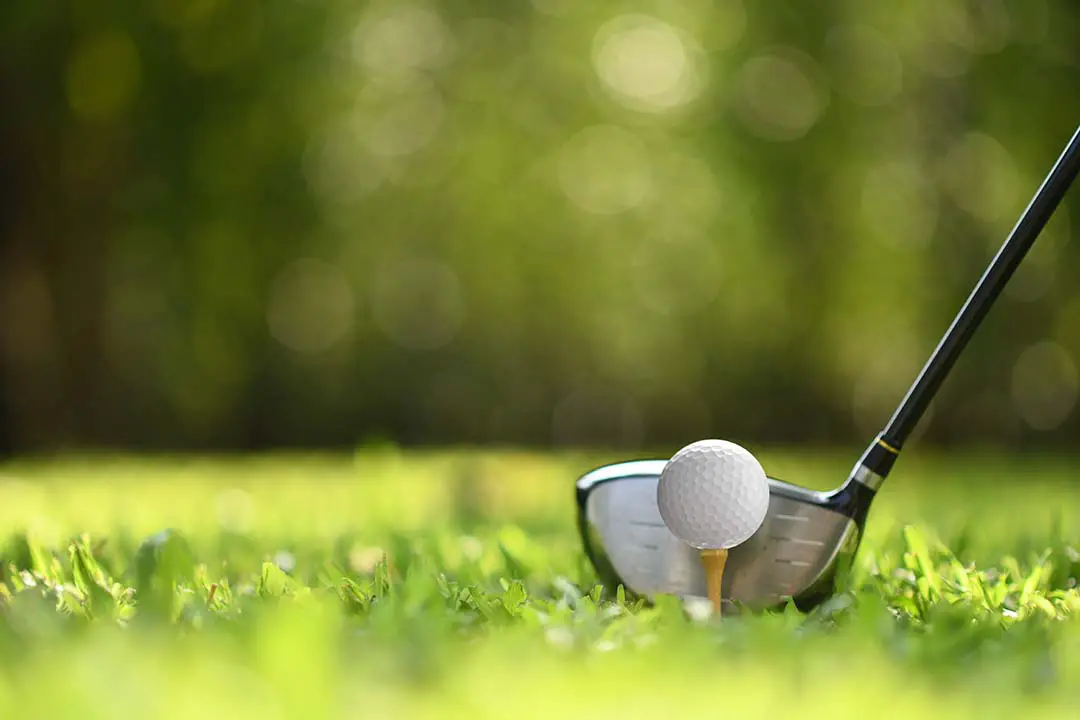 Sometimes, you also go here for clothing, furniture, random stuff, and sports even! It just has become someone you have relied on for years, especially in urgent times of need.
So, let's say you're in need of golf balls. There are no close golf shops around. Oh no, it seems like a huge dilemma, right?
Well, if you didn't know until now, Walmart readily offers golf balls.
At first, I was skeptical about the quality of the golf balls Walmart offered. It turns out, they offer some of the most trusted brands in the industry!
Another plus that you get from shopping in Walmart is that prices here are low and sometimes, you could luck out and get a steal deal!
But just how much are these? What brands do they offer in particular?
These questions will be given answers to, with more information on the industry's purchasable best golf balls at Walmart.
What are the best golf balls at Walmart?
When shopping at Walmart, the rows and rows ahead of aisles can get overwhelming. This goes the same way for when you're shopping for your equipment.
Probably, the first question that would come into your mind as you are doing this is how much are golf balls at Walmart?
This is because cost-efficiency would most likely be your first priority.
Titleist is one of the most popular brand names in the golf industry.
The American golf equipment manufacturer has become a staple for many golfers. This is why this brand definitely has constantly stocked their golf balls at Walmart.
If you're looking for the flagship product of Titleist, Walmart has got it for you. Among the many golf balls at Walmart, this is their bestseller.
This is because it really proves to be Titleist's #1 ball in golf.
If you're aiming to get the best performance out of a golf ball, this one's for you. It provides you with an extremely soft feel that would help your distance amazingly!
Titleist Pro V1 also gives you short game control and an astounding low long game spin. You can also count on getting more ball spin and ball control with this golf ball.
Luckily, Walmart sells Titleist Pro V1 Golf Balls, 12 Pack in the colors yellow and white. It is also available for shipping with the offering of free delivery.
A more affordable option to Titleist Pro V1 is Titleist 2019 TruFeel.
When you're plagued with the question of how much are golf balls at Walmart, you have to remember this golf ball on your shopping spree.
For only $22.97, you get the softest-feeling golf ball. Even with this feature, you still don't compromise the distance and control for your game.
This golf ball is worth the money because of its low-compression core and longer shots on metal woods or long irons. The new dimple pattern also enhances the aerodynamic potential of the ball.
Titleist 2019 TruFeel also offers an amazing greenside spin that would be a great help to golfers. Thankfully, this golf ball is one of those purchasable cost-efficient golf balls.
It is also available for shipping and free delivery once your order has reached $35 and above.
Known as the ball that changed the ball, Callaway Golf Balls are one of the most renowned golf equipment manufacturers.
They're the ones you can count on for feel, distance, aerodynamics, design, control, and durability.
These golf balls at Walmart offer a low-compression core that would give you the maximum ball speeds and the right spin rates.
It also has an amazingly soft feel that would increase your shots on the course.
Its Premium Hex aerodynamics also gives you better surface contours and lesser drag and more lift. Callaway 2017 Supersoft also has a Tri-ionomer cover that increases wedge spin.
Luckily, Walmart offers it as a pack in the color white. It also comes with shipping!
Callaway Hex Diablo is one of the affordable golf balls from the Callaway brand. This two-piece designed golf ball is ready for all your games on the course and it encourages a steady ball flight with less drag!
You can also personalize the golf ball to your heart's desire! If you want to make it more you, you can add a picture or text printed on the golf ball. Happy customizing!
You can get this 12 pack for only $29.99 at Walmart. So if you're wanting an affordable answer to how much are golf balls at Walmart, well maybe this golf ball pack's for you.
Bridgestone Golf is one of the well-known sports equipment companies all over the world. They have been a long-time producer of golf equipment, which includes golf balls.
Founded in 1931, they have been in the golf game for a trustworthy amount of years now.
Bridgestone offers one of the most affordable packs of golf balls at Walmart with the Bridgestone e6 12 pack being set at only $21.97!
If you're looking for a golf ball with a soft feel and a long distance to go, check this out. It's just the right golf ball for average swingers that want the best distance.
Walmart offers to ship on this product. It is also purchasable in white and yellow. Another bonus is that they can personalize it for you!
One of the fast-selling Bridgestone golf balls at Walmart is the Bridgestone Tour B RX that features an all-new REACTIV cover technology.
Now, you can get both distance and spin without any compromise in just one golf ball! If you want to get your swing speed over 100mph, this one's for you!
Taylor Made is an American sports equipment manufacturer whose main products are golf equipment, including golf clothes.
They have also made a name for themself over the years, boasting the #1 driver in golf.
If you're looking to maximize the distance out of your golf ball, Walmart has the TaylorMade Distance Plus golf balls ready for you!
It also offers heightened ball control and low compression. You also won't feel your pockets hurt that much in case of losses because you could easily stock up at a cost-efficient price.
For budget-conscious golfers, though, this is nirvana. You won't get that much-compromised quality and it's especially good for beginners!
Lucky for you, Walmart offers this ball for shipping too.
Out of their RBZ product line, TaylorMade promises the softest golf balls ever with RocketBallz Soft Golf Balls.
It also has a low-compression core that helps get the optimum performance! Short game responsiveness is also a plus with great course control.
You won't compromise the soft feel for quality on this one. Walmart offers this ball for delivery! You can easily enjoy these soft golf balls in the comfort of your own home.
Get golfing now while the prices are still within reach!
In Summary
Walmart Inc. is a chain of hypermarkets, affordable department stores, and grocery marts that are based in the US. This multinational corporation has graced us since 1962 until its incorporation in 1969.
Since then, they have readily offered all your essentials and even your wants on their website, with options for pick-up and shipping!
Along with this offer, they continue to stock up on some of the best golf balls at Walmart that can help you maintain your game even at home!