Do you ever wonder when do golf clubs go on sale so you can score one for less? Well, golf is not a game that you can play all year round, not unless you live in a place where the weather is warm for the whole year.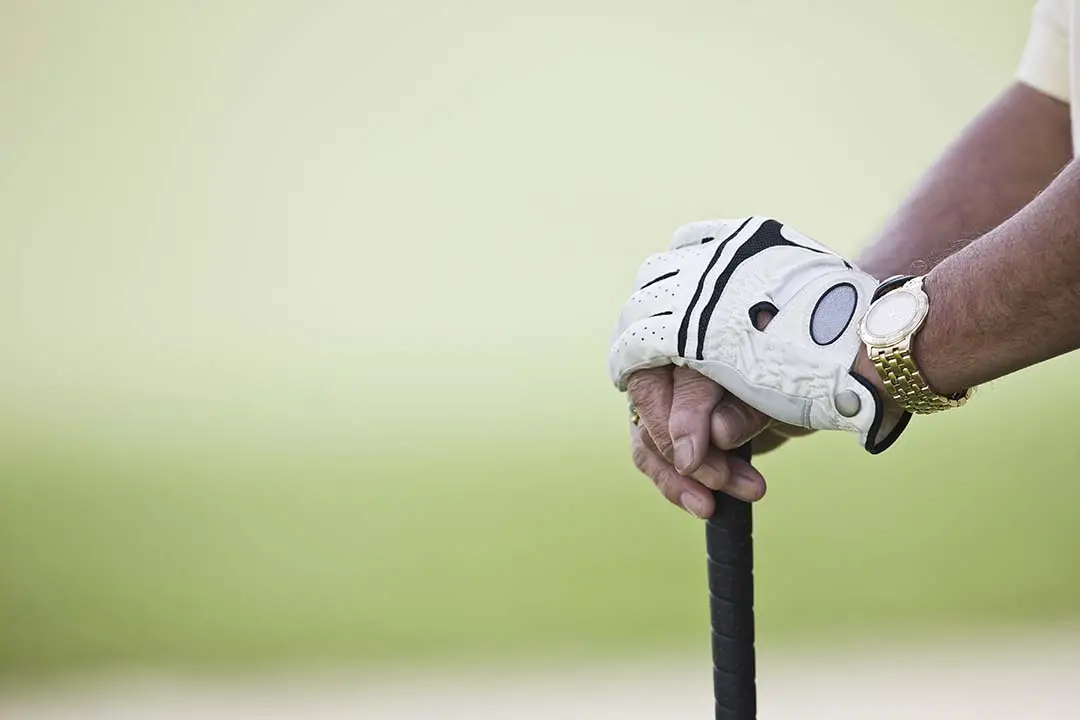 So, you may expect that when golf is not in demand, distributors tend to put their golf clubs and other accessories up for sale and you must clearly take advantage of that!
If you want to save a lot in buying golf clubs, let us take a look at the time of the year when golf clubs go on sale!
When do golf clubs go on sale?
A practical golfer will not buy a club if it has been newly released in the market.
The reason behind this is because innovation and technological advancements are fast to come in this industry.
Manufacturers are quick to release new lines and when they do, they put the old ones up for sale.
Also, here are other times in a year to answer the question when do golf clubs go on sale:
Holidays are gift-giving seasons, so everyone would be buying something to give to their loved ones such as friends and family.
The sellers of golf clubs see this as a big door of opportunity.
They put their clubs up for sale in order to lure these gift-givers and other clients into buying the clubs that they offer.
Each store has different tactics on how to get these customers into purchasing golf clubs from them.
Some will give holiday coupons, offer great discounts and freebies, and give perks to those who hold store credit cards.
Believe it or not, holiday sales can decrease the price of the clubs by a lot!
Normally, golfers would not think about getting new clubs until the weather becomes warm enough for them to play on the field.
This is the reason why spring is the prime of the year where golf clubs and other equipment go on a huge sale.
Since players will be preparing for the new season, manufacturers give big discounts with the hope of pocketing off from them.
Furthermore, new models usually arrive at this time of the year so you can expect that last year's models are now sold for much lower prices.
Also, Father's Day happens at the end of the spring, so sales are given to lure some daughters and sons who want to give their lovely dad a new golf club for his favorite pastime.
What is the most cost-effective time of the year to buy new golf clubs? The answer would be winter! This is the season where golf club prices are expected to go down a lot.
The reason behind this is because no one plays golf in winter. This means that the game and the equipment for it have low demand.
So, to make money even if there is low demand, shops would put golf clubs out for a big sale.
Winter happens at the end of the year and also marks the time that new golf club lines will be produced.
So, sellers often launch clearance sales to clean out their current inventory and make way for a new one.
Therefore, if you want to make huge savings, go get new clubs during the winter!
When do golf clubs go on sale online?
The answer is all year round! The online marketplace usually offers a huge amount of choices and prices especially when it comes to golf accessories and clubs.
Also, buying online is less of a hassle– you can just sit in the comfort of your own house and at the same time be able to compare different shops easily.
They also come up with great discounts and sale events to attract more people to become loyalists of e-commerce.
So, your fingertips are very powerful in finding the golf clubs that you want for a price that fits your budget.
You only have to get a stable internet connection and be keen on browsing online auctions, sporting good store websites, and online-only stores.
5 Signs When to Buy Golf Clubs
You are not obliged to get a new club every single time a manufacturer releases a whole new line of them.
A practical golf player will make the most out of his club and take advantage of the sale when buying one.
Therefore, let us first move on from the question when do golf clubs go on sale and start asking when to buy golf clubs and replace your old ones.
Too much spin on the golf ball may be an indicator that you are using an already bad club.
Having too much spin can have negative effects because it can make the ball balloon in the air.
As a result, it can lose distance and its control in the wind. But how would you know if there is too much spin in your ball?
Here are some few things that you should watch out:
Your drives hit the fairway and quickly stop without rolling out even if the course condition is relatively dry.

You are experiencing being short on distance and you feel that your iron floats too much in the air.
If this is the case that you are experiencing, then you definitely buy a new club. But, ask first when do golf clubs go on sale and buy a new one during those times!
What are the signs that your clubs are not providing you with enough height? Well, the first one is when your drives seem to barely get off the ground.
Next, is when your irons are hitting the greens but bounding over the back. Not having enough height means that you are compromising distance and distance control.
This is an indicator that you should already ask the question: "when to buy golf clubs?".
You already need a golf club with new technology to hit the ball higher. These clubs are game-changers and can come quite prices.
So if I am you, I will ask when do golf clubs go on sale as early as now.
If you have friends that you regularly play with and you notice that your shots achieve a relatively shorter distance compared with theirs can be a sign that your golf club already needs a replacement.
This may lead you to ask if this is the right time when to buy golf clubs. Well, it is a definite YES!
Distance is a very important factor in playing golf. Each year, you will notice a new line of golf clubs that claim to have an increased distance.
Those clubs can be pricey when you buy them at their release, so wait for when do golf clubs go on sale.
When you divot with your iron does it looks like you tried digging for someone who died? If yes, then that is a sign that you need to go buy a new club.
A poor divot pattern will not only damage your club a lot, but you may also lack control of your ball.
Should I Buy New Golf Clubs
Should I buy new golf clubs? The biggest factor in deciding on golf equipment replacement is when your club wears out or it gets old.
Every year, gears upgrade in technological advancements, which you may take advantage of.
Why should I buy new golf clubs?
When a club is worn out and doesn't satisfy your swing and performance, you should replace it. Playing with a worn-out club or club that is not fitted for you can hinder your abilities.
Here is a guide on when you should buy new clubs depending on each type of club:
If you are asking which golf clubs should I buy first?
Drivers may be the one you need to buy first. Because it is the most used amongst different types of golf clubs.
Check the face of the driver if there are any dents or wear on it. Such tendencies can lead to a loss of distance and consistency. A driver's face is known to get cracked, which in some cases you can't see unless you inspect carefully.

Another sign that you need to change your driver is inconsistent ball flight, which results from worn-out drivers.

If you use the same driver both on the golf range and golf course, these circumstances can affect the performance of the driver.
You'll unlikely wear out a fairway wood or hybrid head. But then, if you like to go to the golf range and practice swing every time using the same club, the shaft might wear.
This can affect your performance while playing on the course. If the shaft is beyond repair, then it's time to get new fairway woods and hybrids.
Here are some situations when you might think should i buy new golf clubs:
The grooves wear out as you play and will wear away completely over time. Wearing of groves can affect the amount of spin that an iron usually gives. As an amateur or beginner golfer, you will hit the ball in different spots and this can result in inconsistencies.

Irons can bend due to excessive use and contact on objects. For instance, the iron can bend if it makes contact on the mat at the golf ranges.
The wedges are usually the type of club that you need to replace first. It's because the spin it gives to the ball is important in your swings.
When your control decreases, the ball's spin also decreases, resulting in a slight change in how it rolls.
If this becomes a recurring situation, you might need to buy a new golf wedge.
The putter is used for playing gentle strokes and does not wear as quickly as other types of golf clubs. Here's a guideline on when you should buy a new putter:
The putter is most likely to last the longest among any other type of clubs. It's because it's not used with as much force as the other clubs.

A slight change or wear on the face of the putter can make a great difference. Check the face if you feel something's wrong because the slightest wear can throw you off your game.
Buying New Clubs: Guidelines
"Which golf clubs should I buy first?" When it comes to buying new clubs, the dilemma starts on which golf clubs should you buy first. It mainly depends on the condition of each club.
Most often, the clubs you always use wear out quicker than the other clubs in your bag.
Here are some tips on knowing when you should replace clubs and which golf clubs should you buy first:
Identify Your Goals
First, identify your goals before asking yourself "should I buy new golf clubs?" Having a goal will help you decide more easily on which golf clubs should you buy first.
For example, if you are just playing to socialize, you can choose among inexpensive golf clubs for beginners.
On the other hand, if you are going to commit to playing golf seriously, you can set your standards higher.
Assess Your Commitment
Before thinking which golf clubs should you buy first, you need to know how committed you are to play.
Are you going to play on a regular basis?

Are you going to take golf lessons?

Are you going to practice regularly?
If you are not thinking about doing those questions, then a cheaper golf club would be your best choice.
Set Your Budget
After assessing your commitment, set your budget for buying golf clubs.
Since golf clubs are on the expensive side among sports equipment, it's challenging to answer the question,
"Which golf clubs should I buy first?"
If you know how dedicated you are to the game, you can determine how much money you are willing to spend.
Second-hand clubs are an option if you are short on budget, but be sure to choose clubs that fit your standard.
On the other hand, if you have an unlimited budget and want first-class equipment, there are many brands that can satisfy your standards.
Changing equipment and playing with new golf clubs is absolutely a fun experience.
However, if you're a beginner, an inexpensive first set can help you evaluate which golf clubs should you buy first.
How to know if you bought a good club from a sale?
Now that you know when do golf clubs go on sale and the indicators when you buy golf clubs, then its time that we answer if you bought a good club from a sale.
It is usually a misconception when people say that those items are up for sale because their condition and quality have already been compromised.
Sales are normally affected by supply and demand.
Prices usually go lower if there are new substitutes for the items and when consumers do not want to buy them anymore simply because they do not find a reason to do so.
But, yes, there are stores that offer their items at much lower prices because there are minimal damages.
Therefore, to be safe, let us just discuss how to know if the clubs brought on sale are still good to go.
Here is a list of the things that you should look into:
Clubs have no dents or damages that could greatly affect their performance. An example of this would be bent shafts, loose hosels, dented clubheads, and many more.

Components are still pretty good and working well.

Regular warranty still applies to the product.
Difference Between New and Used Clubs
Used clubs are much cheaper, and are also easier to replace. Hence, it's quicker to make a decision on the dilemma,
Which golf clubs should I buy first?
Asking recommendations from a knowledgeable friend or a golf shop is a good way to know which is better for you.
If you are going to put time and will play golf regularly, buying newly fitted clubs for you is better.
If you decide on which golf club to buy, make sure to look around to different shops. Every golf shop's price and selections are different.
What is Club Fitting?
Finally, if you are going to get a new set of clubs, I suggest you go and do club fitting. Getting your club fit for you can help improve and develop the way you swing.
It always helps me identify which golf clubs should I buy first with the help of a club-fitter.
Club fitting means a club-fitter will analyze how you swing and which golf club would best fit you. Club fitters also consider how you will have improved performance, feel, and consistency.
Equipment that is poorly fitted can affect your swing development, so getting your club fitted is an excellent idea.
Wrapping it Up
Price is not an indicator of how your performance will turn out.  It won't matter if you got your clubs for a regular price or for a sale price.
But, always remember that you will get a good one and at the same time save a lot of money by knowing when do golf clubs go on sale.
By doing so, you can actually buy more clubs for a much lower price! The more, the merrier!
And of course, the age-old question of  "Should I buy new golf clubs?".
Many beginners think that they will improve by having an expensive set of golf clubs.
While getting a new set of clubs can help, I highly suggest getting your club fitted instead of buying an "out-of-the-rack" set of golf clubs.
Last Updated on May 22, 2023 by Paul Roger Steinberg